September 13, 2018
5 of Our Best Self Care Tips for Travelers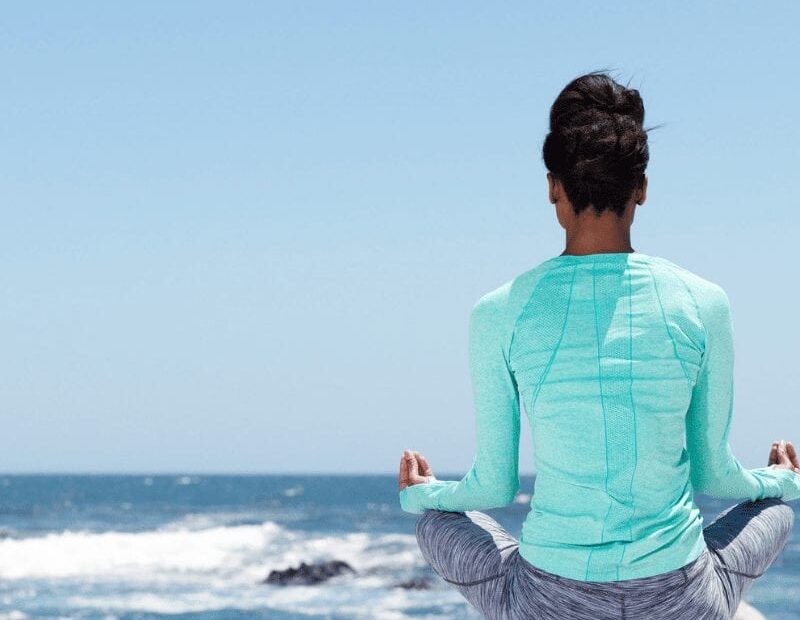 The healthcare traveler lifestyle is full of adventures, but it also has its challenges. Moving every three months or so, getting used to a new assignment and apartment, and meeting new people can be stressful. As you're busy getting settled in and finding your routine, be sure to incorporate self-care into your daily schedule. You'll be happier, less stressed, and perform your best on the job.
1. Meditation
The proven benefits of meditation are clear. Your body's natural response to increased stress levels is releasing cortisol, which can make decrease sleep quality and increase depression and fatigue. The mindfulness movement has become popular, and for good reason. Meditation has a host of benefits including anxiety control, emotional health, self-awareness, and improved focus, mood, and sleep quality.
New to mindfulness? It's easy to get started with meditation with several tools and resources at your disposal. Try out Headspace or the Calm app to guide you through learning how to meditate. You won't regret it!
2. Journaling
After a long day, the first thing that comes to your mind may not be sitting down to write in a journal. However, journaling helps you become more mindful and tuned in to your thoughts, feelings, and frustrations. It can help you realize your goals, reflect, improves communication and increases your emotional intelligence. It can also be a way to prevent burnout and help you overcome stress.
Journaling doesn't have to be time-consuming. Start small by recording at least three gratitudes each day. Research suggests recording the things you are grateful for increases happiness decreases the symptoms of depression. As a bonus, when you write them down on a regular basis, you'll be able to appreciate looking back on them. Try the free app Happyfeed to make recording your gratitudes simple.
3. Nutrition and Exercise
We all know that eating right and working out are important parts of self-care, but that doesn't mean we always stick to it. Travelers often need to be particularly disciplined to live a healthy lifestyle. Explore your new neighborhood on foot, bike on your days off, or discover a new health club.
It can be tempting to eat at new restaurants or order in when you're exploring a new city, so practice moderation. Plan meals in advance or try out one of the many healthy ready-to-cook meal delivery services available.
4. Social Connections
Humans are designed to thrive when they have personal and meaningful interactions with others. If you aren't a natural extrovert, it can be even more challenging  meeting new people on assignment. Make an effort to get out of your comfort zone and find people you enjoy spending time with. Use social media to your advantage to find other travelers. Be sure to join the Facebook group Travel Nurse Network – The Gypsy Nurse  or find a Meetup to visit.
5. Make Room for Down Time
As a traveler, you spend your entire time at work focused on taking care of other people. It can be tempting to say "yes" to everything. Give yourself some time to unplug and find your zen. Before or after work, or even on your break, set aside time do whatever helps you relax. Read a book, visit a spa and get a massage, or take a hot bath to help you feel more rested, calm and ready to take on the next challenge.
6. Nurture Your Personal Hobbies
When we are our busiest, it's easy to ignore cultivating and enjoying personal hobbies, but doing so is a vital part of good self-care. Bring back an old hobby or develop new ones. Did you  love to paint in the past but never find the time anymore? Invest in a weekly painting class or new paint set and incorporate it into your routine. Have you always dreamt of becoming a master chef? Find a local cooking class and sign up.
Be careful not to treat self-care as a reward or put it off until you have more time. It's the backbone of leading a productive, healthy, happy life. Begin incorporating these strategies today and it won't be long before you notice a difference!