June 7, 2018
5 Traits to Look for in a Great Recruiter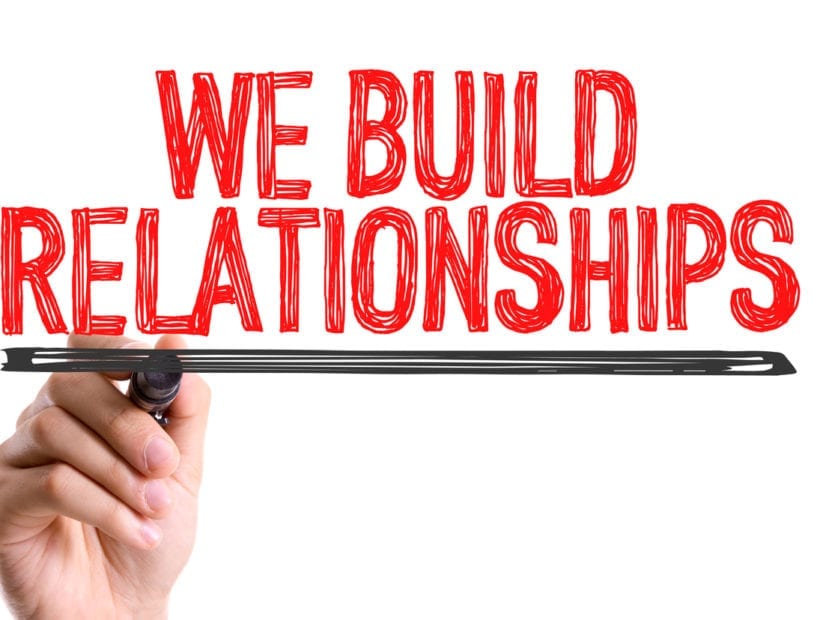 At Travel Nurse Across America, we know there are so many aspects that go into creating the best travel nursing experience. Exceptional benefits, clinical support, housing options and pay rates, just to name a few. And, having a recruiter you trust as your advocate is crucial for every travel nurse.
This week, we celebrated National Healthcare Recruiter Recognition Day and there's no better time to talk about what to look for in an outstanding recruiter!
1. Excellent Communicators
The best recruiters are honest and know when to speak up. Especially if you are getting ready for your first assignment, your recruiter will need to patiently guide you through your choices while ensuring you are able to get everything completed before your assignment starts. A great recruiter will make sure you understand your benefits, housing options, and insurance choices. Look for a recruiter you can trust to have your best interest at heart and always tries to understand and resolve any obstacles.
My recruiter, Gena, was so incredibly helpful! She let me know about jobs in areas that I was interested as soon as they opened up. What impressed me the most was how quickly it went from job opportunity opening to offer. She sent me a job opportunity, I submitted to the job, got a call to set up an interview (within 15 minutes of my submission), had the interview the next afternoon and the job offer 20 minutes later– all of this happened within 24 hours! I have never had a travel company do this so quickly for me. I highly recommend Gena and TNAA!
– Bonnie L
2. Experienced Professionals
It takes time to learn the travel nursing industry. Even naturals typically need at least a few years of experience to be a great recruiter. They will diligently document your certifications, interests, and location preferences in order to line up new jobs for you, so you aren't scrambling for one when your current assignment is almost over. An experienced recruiter may seem to answer your next question before you have a chance to ask. When you're looking for a recruiter, don't be shy! Ask questions about their experience in the industry — it can set the foundation for an honest working relationship.
Travel Nurse across America has made it so easy for me. All I have to do is tell my fabulous recruiter where I want to go and she does her best to find me what I am looking for…then all I have to do is show up and move in! The agency is so organized and helpful which is just what I need, because I frequently have trouble making up my mind…thank goodness everyone is so patient!

– Stacy F
3. Personality to Match
Talking with people is a big part of a recruiter's daily job, and that's not for everyone! The best recruiters truly enjoy talking with people and being problem solvers. A recruiter who finds enjoyment in helping nurses secure the best assignments is the kind you want to work with! It's critical to find a recruiter that "gets" your personality and can match your comfort level. Be sure to mention your preferred communication methods and let them know how often you like to touch base to avoid frustration later.
 4. Solid Organization Skills
There are a lot of moving parts involved in the anatomy of a travel nursing assignment, and your recruiter is largely responsible for making sure things run smoothly. You will have the most success with a recruiter that has the skills and resources to help you manage your documentation renewals, continuing education credits, and other license needs. A good recruiter will notify you with plenty of lead time when you need to take action on an item. They are there to help you navigate the process and make it as easy as possible, no matter how many assignments you've been on!
Donna is the best recruiter I have ever had. All the people there are great. They are supportive and give quick responses to any needs I ever have. I highly recommend TNAA to all nurses.

– Yvonne B
5. Referral-Worthy
The most valuable recruiters don't need to talk themselves up — the nurses they have worked with are doing it for them! Look for a recruiter with a lot of positive reviews online. Most travel agencies offer some type of referral bonus, but look for a recruiter that you want to refer other nurses to not only because of the referral bonus you'll get, but because you sincerely believe they provide a travel nursing experience worth sharing.
Are you ready to find the right recruiter for you and start your travel nursing adventure? Our experienced, compassionate recruiters are ready to help you grow your nursing career. Connect with us today for help finding your dream assignment!