February 24, 2015
Mercy Ships: A Happy Homecoming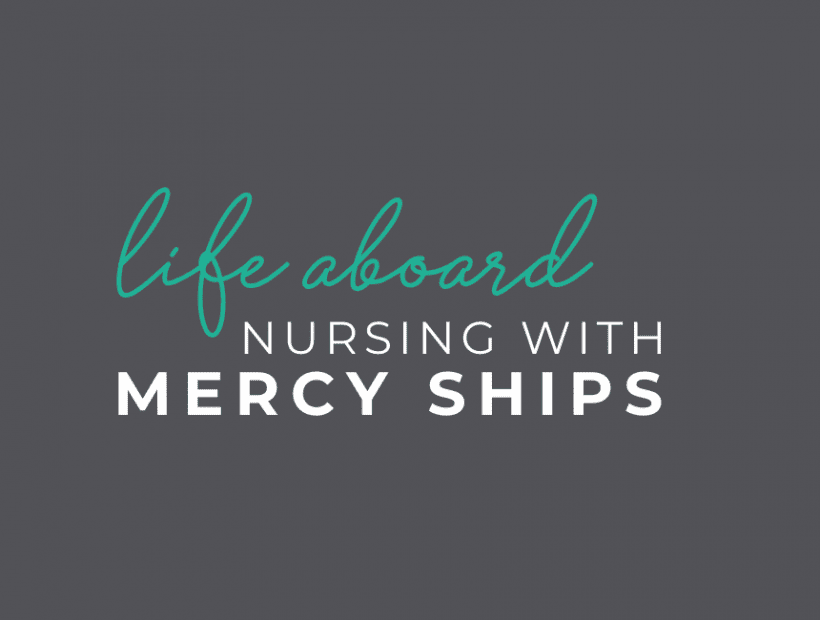 Deep breath and say this fast – I've been back in the country for 14 days and I'm finally starting to feel grounded. I've accomplished a lot in the time I've been stateside – seen friends in New Mexico, got some unplanned work done on my car, organized my "travel boxes," loaded up a U-Haul trailer, drove to Arkansas, unpacked, slept, drove to Florida to pick up my precious dog, Riley, and visit with the dear friends who cared for her and drove back to Arkansas where I finally stopped.
What does my life look like now? I'm back in the city I chose for my next assignment. I will be working at a facility that I felt would be like coming home and where I will be able to continue to absorb what the last 3 months were like for me. When I talk about my time in Madagascar with my friends, they tell me I get an "airy" look on my face and wistfulness in my voice. I can't begin to explain the experience in mere words. How can I share what it feels like to fall in love with men, women, and children that I will never see again and yet my life is forever changed by the brief time in which our paths crossed?
For someone who struggled to share a room with five other women, I find that I miss having other people to bump into (literally and figuratively) on a daily basis. I miss the accountability of where I spend my time and with whom, and the ability to walk out of my cabin, through a pair of double doors, and into the hospital ward to see how my patients/friends/coworkers are doing. I miss the opportunity to share prayer time with someone else anytime, day or night. And I especially miss the familiar scents of the hospital, Malagasy people, and the country.
How am I taking care of my transition? I've been sending emails to Madagascar, Australia, New Zealand, and Dallas and sorting through the thousands of photos I took. I started my new position at Arkansas Children's Hospital yesterday
. I woke up to freezing temperatures and snow and ice on the ground, making what should have been a 20-minute drive to work take 45 minutes. Thankfully, I got there safe and sound. With my drug test and computer training completed, I will start working actual shifts in two days. I'm looking forward to being in a traditional hospital again, and I know that I will be noticing the differences having just come off the ship. There will be a group change of shift report, but there will not be a group prayer for the patients and nurses before the shift begins. I won't be able to just drop in on the ward on my day off to see how patients are doing, and I won't form separate relationships with the caregivers of my patients.
When folks ask me if I'd go back, my answer is always YES!! But I realize that if I go back my experience would be different simply because I am different. Every experience changes one's life in some way, and I know that this one can never be replicated.
I will always hold my Mercy Ships experience close. The patients and friends that I met will always have a place in my heart. Their names and faces are etched on my soul and I trust that I will be carried in theirs.
My assignment here is 8 weeks long. Although it will pass quickly, I know it will allow me enough time to get back into the swing of my travel nurse life. I will have new adventures with and without my pup, form new friendships, and maintain connections that I have made over the years. I'm grateful for my TNAA family who take me as I am and let me cry, laugh and bring my dog to the office. Little Rock is a good place for me to get grounded, get real and continue to grow personally and professionally. Mercy Ships will never be far from my mind, but life does go on and I couldn't be in a better place to resume what was my norm.
I have to end this note as I have all my others.
Veloma,
Lee
—
In May 2014, Travel Nurse Across America (TNAA) announced a partnership with Mercy Ships, as part of its ongoing philanthropic activities. TNAA sponsored four nurses to volunteer on a healthcare delivery mission in Africa. Mercy Ships, a global charity organization, uses ships – floating hospitals – to provide free surgery and dental care in impoverished countries. Mercy Ships has been in operation since 1978. The nurses sponsored by TNAA worked for eight weeks each on the African mercy ship docked in Cotonou, Benin. Follow the TNAA blog for Mercy Ships updates.