December 3, 2014
Mercy Ships: A Thanksgiving to Remember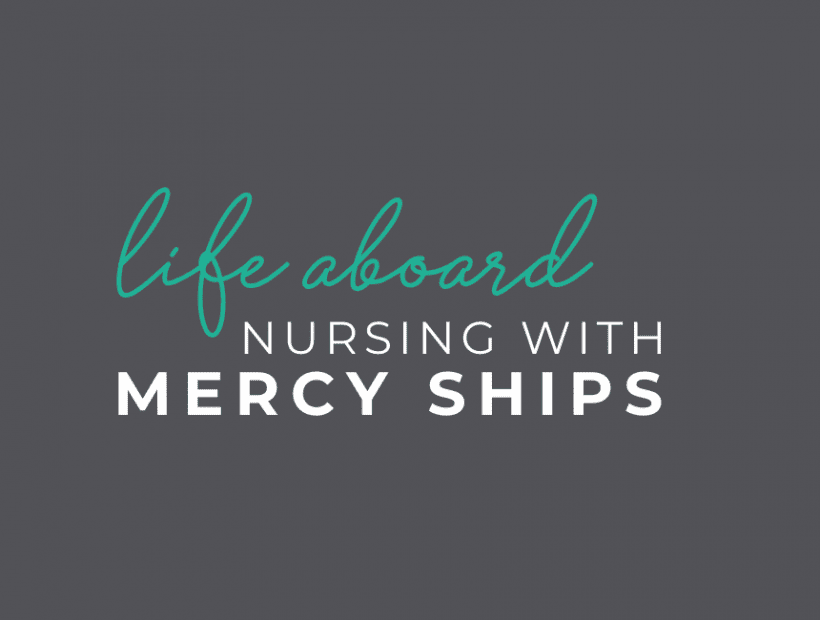 11/26/2014 –
This morning in Tomatave it's American Thanksgiving. I woke up thinking of my friends and family back home, giving thanks that I'm where I am meant to be, doing the work I am meant to be doing. It truly doesn't feel like work, but more like a service, it is.
Last night I changed a bandage on my patient's head where a tumor had been growing for 20 years. It grew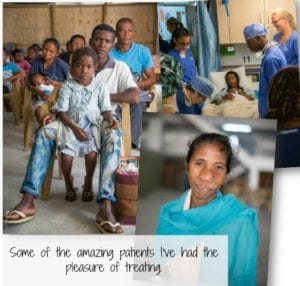 exponentially in the last 3 years, causing her much distress. When I removed the bandage and drain and had her touch her head where the tumor had been, it was a moment I'll never forget to see her face light up with the purest of smiles.
I am learning the Malagasy language and try my best not to butcher it with my clumsy American accent. The patients, day crew and I laugh often, but I continue to try my best.
Today will be my first day in PACU. They were in need of a pediatric PACU nurse, and when they asked I said yes! It's my year of saying yes! I don't know how long this will be my position, but for now, it is what I am meant to do.
This weekend I'm looking forward to a day off the ship and the opportunity to explore the area and check out the local shops and restaurants.
Lee 🙂
—
In May 2014, Travel Nurse Across America (TNAA) announced a partnership with Mercy Ships, as part of its ongoing philanthropic activities. TNAA sponsored four nurses to volunteer on a healthcare delivery mission in Africa. Mercy Ships, a global charity organization, uses ships – floating hospitals – to provide free surgery and dental care in impoverished countries. Mercy Ships has been in operation since 1978. The nurses sponsored by TNAA worked for eight weeks each on the African mercy ship docked in Cotonou, Benin. Follow the TNAA blog for Mercy Ships updates.