June 20, 2022
Sterile Processing Tech Career Guide: Job, Salary, & More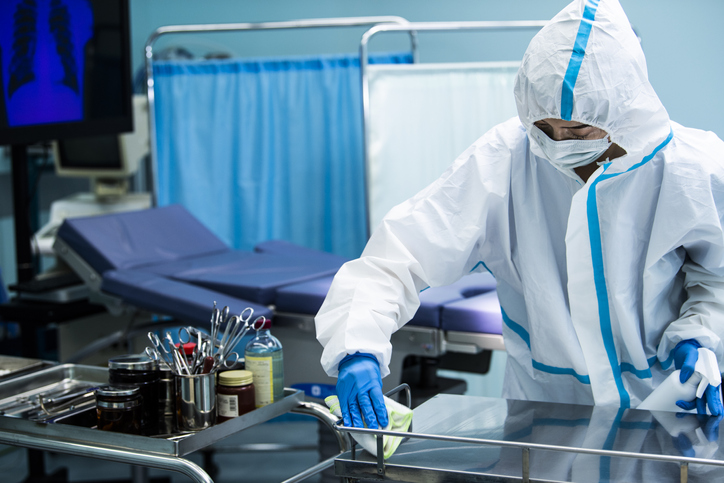 Working as a sterile processing technician (SPT) is a specialized role. For this job, you'll need extensive knowledge and skills about the medical instruments and equipment used in surgeries and other medical procedures. You'll be working with surgeons and doctors, ensuring that they have access to clean and working equipment at all times.  
This is a critical position in the facility as you'll be working in a fast-paced environment cleaning, inspecting, sterilizing, and delivering medical instruments and equipment to other departments. The job requires that you be involved in day-to-day equipment sterilization and available during emergencies.  
If you're considering working in the healthcare sector as an SPT, you might have a few questions. In this guide, we'll answer as much as we can about the SPT role, including:
Part 1: What is a Sterile Processing Technician?  
Part 2: How to Become a Sterile Processing Tech
Part 3: How Much is a Sterile Processing Tech Salary?
Part 4: Sterile Processing Tech Jobs 
Part 5: Who to Follow & SPT Resources 
Part 1: What is a Sterile Processing Technician?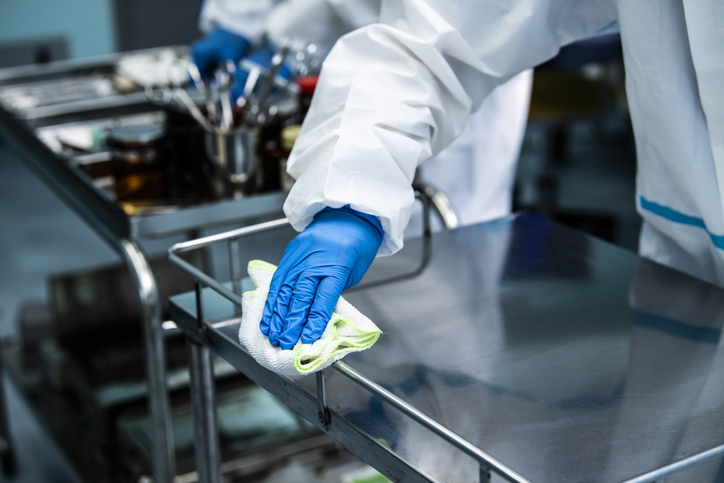 Sterile service technicians are healthcare workers who are responsible for sterilizing, cleaning, and preparing medical equipment and instruments for routine procedures and emergency trauma operations. Surgeons use these instruments during operations, so they rely on sterile service techs to know what they're doing. A sterile processing tech should be able to communicate and collaborate effectively, be detail-oriented, and be able to problem-solve during stressful situations. 
Other SPT duties include: 
Keeping an accurate count of supply inventory and maintaining sterilizing records

 

Transporting medical supplies and equipment to different departments

 

Inspecting inventory and equipment to check for damage and ensure all equipment functions properly

 

Repacking sterilized equipment and instruments for the next surgical procedure
Part 2: How to Become a Sterile Processing Tech
To pursue a Sterile Processing Technician career, you'll have to go through the following steps.  
Step 1 – Enrolling in a Sterile Processing Course
Your first step is to enroll in an accredited sterile processing study program and earn a diploma in sterile processing. Once enrolled, you'll gain professional knowledge about the best infection control practices. Additionally, you will learn about the surgical equipment and instruments handled on the job. The program will equip you with the skills and knowledge you'll need for the proper inspection, sterilization, and decontamination of instruments and equipment before a surgical procedure begins.  
In the final stage of the program, you'll participate in an internship to gain practical, hands-on experience in a supervised hospital environment. This opportunity allows you to hone your skills and prepares you to pass your certification exam.  
If you are thinking about pursuing a career as a sterile processing tech, enrolling at a college or university offering job placement would be a wise choice. This can be helpful because starting as a fresh job candidate in any sector can be challenging, and job searches and interviews can be intimidating when trying to navigate them on your own.  
Having a little bit of support from the university or college will help you establish new connections in the industry and land potential interviews and job opportunities.  
Step 2 – Getting Certified
Getting certified will help you solidify your standing as a sterile processing tech and help you attract attention when applying for jobs. You can apply for a sterile processing technician certification from one of the two bodies mentioned below: 
Part 3: How Much is a Sterile Processing Tech Salary? 
According to the latest information by the Bureau of Labor Statistics, the mean salary for a sterile processing tech is approximately $42,000 per year. This works out to be near the $20 hourly wage rate. However, the top 25% of earners working as sterile processing technicians can bring home a little more than $48,000 per year. The top 10% of SPTs can earn more than $60,000 per year.  
Want to take your career to the next level? Consider working as a traveling SPT and #travewithTNAA. Working as a traveling SPT could help you earn more than you would with a permanent position at a hospital. According to Zip Recruiter, top earners can make $75,500 or more across the U.S.
Part 4: Traveling Sterile Processing Tech Jobs
If you wish to work in the healthcare sector or at a medical care facility to make a difference, starting your career as an SPT is a great choice. The future of jobs in SPT functions looks promising. According to recent statistics published by the Bureau of Labor Statistics, job openings for SPT professionals will increase by approximately 8% between 2020 and 2030.  
To become a traveling sterile processing tech with TNAA, you need at least one year of recent experience, though three years is preferred, and you must have a CRCST or CSPDT certification. 
Part 5: Who to Follow & SPT Resources
CBSPD – Certification Board for Sterile Processing and Distribution
HSPA – Healthcare Sterile Processing Association
Podcasts
Eye On Sterile Processing Department 
IAHCSMM Sterile Processing Podcasts 
Instagram Hashtags
Follow these hashtags to find relevant content shared among your SPT peers. 
#SterileProcessingTechicians