August 28, 2023
Best Things to Do in Tennessee on Assignment
No matter what your interests are, Tennessee has something for everyone! You'll have ample opportunity to make the most of your time off with incredible music, rich history, tourist attractions, and breathtaking scenic mountain views to explore. Keep reading for a list of the best things to do in Tennessee while on assignment. 
Best Things to Do in Middle Tennessee
NASHVILLE! Nashville visitors can immerse themselves in country music, a dynamic food and drink scene, and bright city lights. Here are some can't-miss experiences to cross off your list while in the Nashville area. 
Originally started as a 1925 radio broadcast, the Grand Ole Opry is now one of Nashville's most sought-after attractions. The Opry isn't just a concert hall where you can see musical artists perform but a historical venue that put country artists like Dolly Parton and Loretta Lynn on the map. So whether you take a tour or catch a show, the Grand Ole Opry will not disappoint.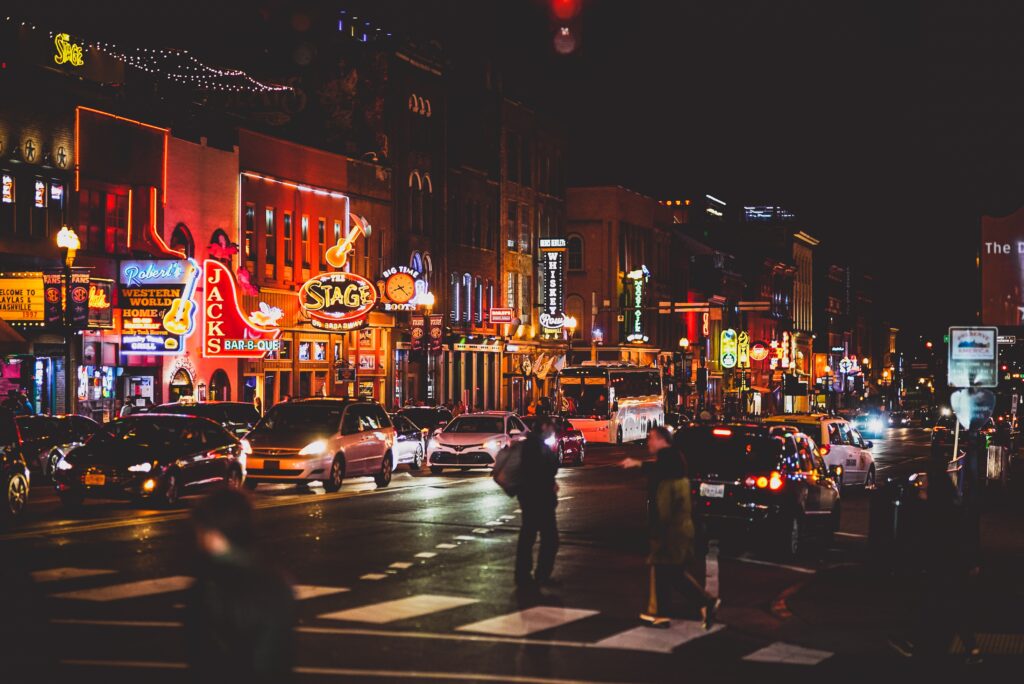 Nothing exemplifies Nashville like Broadway Street. Broadway Street is home to Nashville's best music, restaurants, and bars. 
So, walk down Honky Tonk Highway, a four-block stretch of Western-themed shops and restaurants where live music is played 24/7. There is never a cover charge, and music is always live, so bring your dancing shoes to enjoy a memorable night out. 
Make sure to also take advantage of the incredible food options available on Broadway Street to really round out this once-in-a-lifetime experience. 
Visit Music Row
If you are a country music fan, you must take advantage of Music Row. Music Row is the district of Nashville where stars are made, hit songs are recorded, and major music deals are signed. So, keep your eyes peeled, and you might even be able to see an artist you recognize. 
Best Things to Do in East Tennessee
Some of the best things to do in East Tennessee are in Gatlinburg and Pigeon Forge. These Smoky Mountain towns offer visitors two completely different experiences, but one thing they do have in common is that you'll leave having had a great time. 
The Gatlinburg 'strip,' also called the Parkway, is a walkable street lined with attractions, shops, and food. You can spend the entire day exploring this quaint Smoky Mountain town. There are plenty of shops to browse for one-of-a-kind gifts and souvenirs and many unique restaurants like The Pancake Pantry, which offers breakfast 24 hours a day, or the Peddler Steakhouse, where you can enjoy the best steak in town.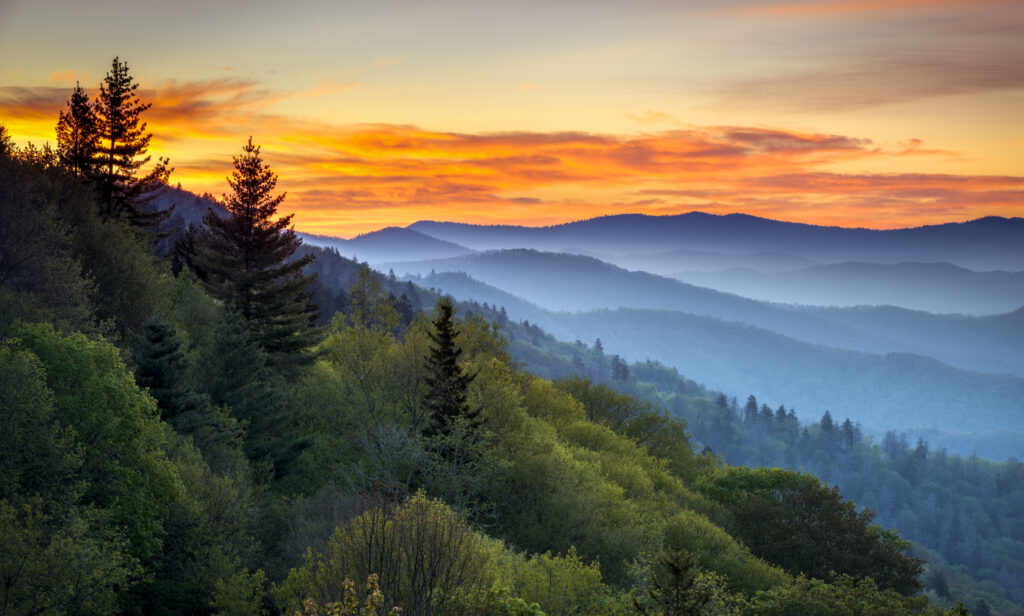 The Great Smoky Mountains National Park has 500,000 acres of Tenessee landmarks, including hiking trails, cascading waterfalls, roaming wildlife, and stunning scenic views. To take advantage of everything there is to see, hike the Alum Cave Trail up to the summit of Mount Le Conte, the third-highest peak in the Smokies. 
You also do not want to miss a visit to Ripley's Aquarium of the Smokies. You can spend quality time with playful penguins or stroll through the 340-foot underwater tunnel to come face-to-face with sharks, sea turtles, and other exotic sea creatures. 
If you want to see an aerial view of the Great Smoky Mountains, take a ride to the top of The Gatlinburg Space Needle. This 407-foot-tall observation tower lets you get a breathtaking 360-degree view of everything Gatlinburg offers. 
Pigeon Forge is another stop to put at the top of your list while visiting East Tennessee. In Pigeon Forge, you'll find family-friendly activities like indoor mini golf, go-carts, dinner theater, and ziplining. There are also plenty of excellent restaurants and endless shopping opportunities at several outlet malls. 
For endless family fun, you must spend a day at Dollywood! Owned by Dolly Parton herself, this 160-acre amusement park has rides, shows, and so much more for guests to enjoy. Make sure to also check out Dollywood's Splash Country water park for some fun in the sun! 
If you're looking for things to do in Tennessee with kids, look no further than WonderWorks. This interactive experience has over 100 exhibits, including an earthquake simulator, human-sized bubbles, and an antigravity chamber. 
Best Things to Do in West Tennessee
If you're in West Tennessee, you must spend a day or two exploring Memphis. As the birthplace of rock and roll and soul music, Memphis has a rich history, incredible food, and many great attractions for kids and couples. 
Barbecue
Known as the barbecue capital of Tennessee, Memphis is the place to go if you're looking to experience authentic Southern barbecue. Memphians will barbecue everything from pork to chicken to beef, and it's perfectly seasoned with famous dry rubs that you won't get to taste anywhere else. 
A trip to Memphis is only complete with a visit to Graceland, where the king of rock and roll, Elvis, once lived. First, tour his home, including original decorations and personal items. Then, pay your respects at the Meditation Garden, where Elvis and his family are buried. 
Animal lovers have traveled near and far to visit the Memphis Zoo. The zoo has more than 3500 animals and 500 different species to enjoy. At the Memphis Zoo, guests can see the oldest African Elephant in North America or ride one of their four camels. 
Ready to Explore Tennessee?
Check out TNAA's job openings in Tennessee and embark on your next adventure!