February 1, 2023
Cities with Incredible Black American Culture
The U.S. is composed of diverse communities, each one bringing its distinct traditions and culture. One of the most prominent communities in the U.S. is the Black community, boasting a population of almost 50 million people. 
Black American culture celebrates music, dance, food, art, and more. We've picked our favorite cities that embrace the Black community and provide a safe place to celebrate African American culture. 
Atlanta, Georgia
View this post on Instagram
Atlanta is the capital of Black American culture in the United States. A thriving hub for food, entertainment, art, and nightlife, Atlanta leads the U.S. cities with Black history and culture. 
As the home of Martin Luther King, Jr., Atlanta tells a meaningful story of the civil rights movement and African American heroes in history. Atlanta is also referred to as a "Black mecca" because of its thriving African and Caribbean populations. 
The city's attractions include the home of Martin Luther King, Jr. and the National Center for Civil and Human Rights. This center offers a range of educational programs for learning about communities of color in America. 
You'll be spoiled for choice regarding where to eat and drink, with the Busy Bee Cafe known to be a Southern soul favorite. 
Washington Metro Area
The Washington metropolitan area, which covers the District of Columbia and parts of Maryland and the Virginias, is a prime place for Black American culture. 
In Washington, D.C., you'll find the Smithsonian's National Museum of African American History & Culture, a free museum devoted exclusively to Black American history. Exhibitions explain how the Black community helped shape the nation's music, culture, art, and progression. Just a few minutes away sits Howard University, a private, historically Black college that is known as one of the top research universities in the nation. Southeast from Washington D.C., you'll find the Frederick Douglass National Historic Site, highlighting the life of the formerly enslaved Douglass, who later became a leading abolitionist, author, and speaker advocating for equality. 
View this post on Instagram
In Virginia near the small community of Hardy, you'll discover the birth home of Dr. Booker T. Washington, who was born enslaved and later became a civil rights leader, presidential advisor, and the founder of what is now known as Tuskegee University. A half-hour drive to Roanoke, Virginia, will then lead you to the historic Gainsboro neighborhood, once known as the city's "Black Wall Street." 
In Maryland, Baltimore hosts various cultural events throughout the year, including the East Coast's most prominent African American cultural celebration. AFRAM is held in June and is a family-friendly event full of music and food. It's a fantastic event for learning about the Black experience in America. 
Houston, Texas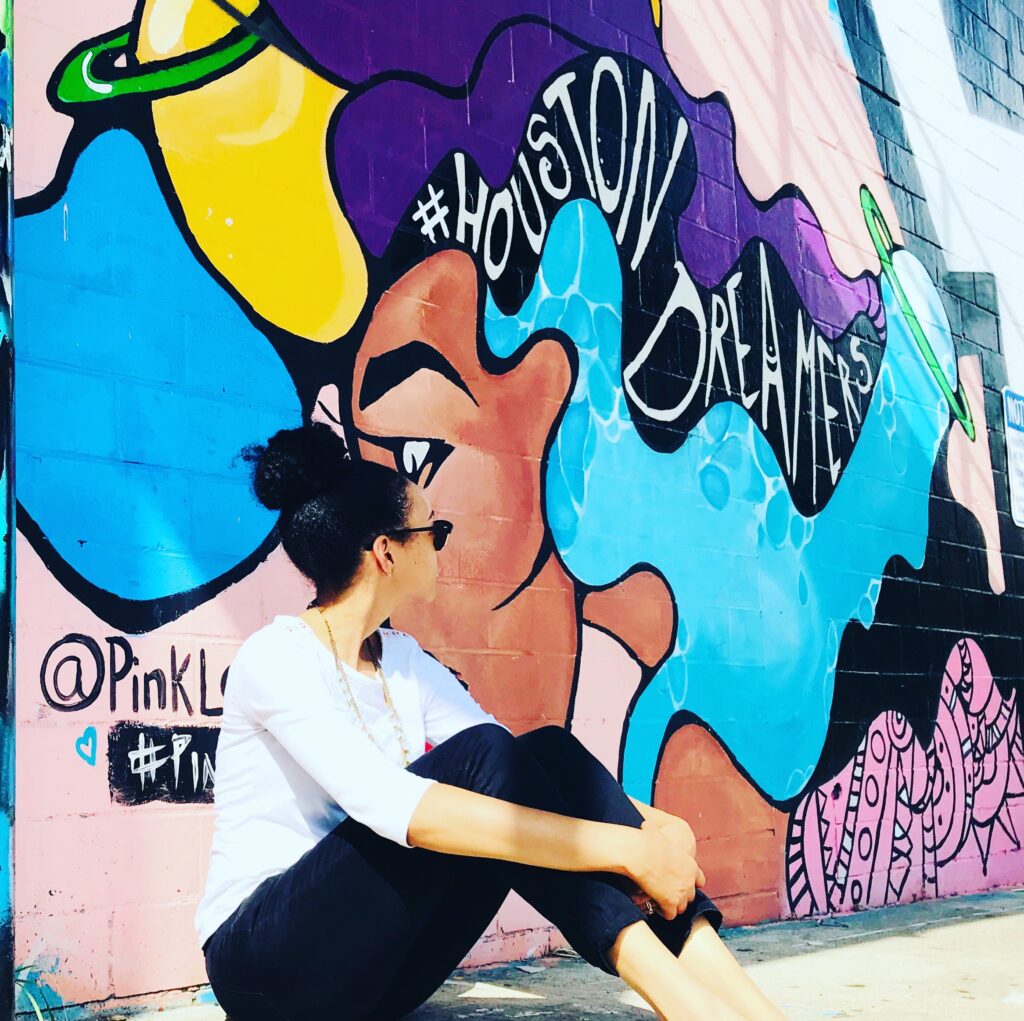 Houston is well-known for its Black American culture and boasts the most prominent Black community west of the Mississippi. It's approximately 50 miles from Galveston, the site of the first Juneteenth as federal troops arrived in 1865 to declare that all enslaved people were free.  
Visit the Houston Museum of African American Culture for cultural exhibitions that are rich in history while embracing modern art. Other must-sees in the area include Emancipation Park and bike tours that will take you through Houston's Black American history. 
Chicago, Illinois
Of U.S. cities with the most Black history, Chicago is near the top of the list. This is because black people have shaped the history of Chicago since the early 1800s. Today, Chicago is home to many Black Americans and is a city filled with culture. 
There's no shortage of musical entertainment in this vibrant city, from blues to hip hop. Chicago is also home to some of the country's best museums and galleries, such as the DuSable Black History Museum and Education Center. 
For an authentic taste of Black culture in Chicago, be sure also to visit Pearl's Place Restaurant for soul food classics, the South Side Community Art Center, and the Monument to the Great Northern Migration. 
Memphis, Tennessee
Memphis is named the Home of the Blues and the Birth Place of Rock 'n' Roll, and rich in Black cultural history, this city is a must for music enthusiasts. 
For those interested in Black culture facts, Memphis boasts more than ten museums dedicated to the city's rich Black community history, from The Withers Collection Museum & Gallery to the National Civil Rights Museum. 
In addition, the city's music and art scene will give you a genuine feel for the civil rights journey that brought Memphis to the bustling, multicultural place it is now. 
Don't miss out on Beale Street during your time in Memphis. Beale Street is one of the most iconic streets in the United States. Here you will enjoy performances by local artists singing blues, R&B, gospel, and rock 'n' roll. 
New York City, New York
New York City's Black community was established as far back as the 17th century when descendants of enslaved Africans settled there. Then in the 1900s, there was another big movement known as the Great Migration when nearly 6 million Black citizens left the South and established roots in Western and Northern cities, including NYC.
As the metropolitan hub of America, NYC has an incredibly diverse range of cultures. Make the most of the city's Black culture by visiting top spots, including caribBEING (a cultural venture in Brooklyn), the Lewis Latimer House Museum in Queens, and the Schomburg Center for Research in Black Culture in Harlem. These venues provide a wealth of information and Black culture facts. 
For a more solemn experience, visit Manhattan's African Burial Ground National Monument. Here you'll learn about the history of slavery in America, centered around the remains of thousands of Africans buried here during the 17th century. 
Surrounding these top picks for Black culture in NYC, you'll find ample bars and Black-owned restaurants.
Get Ready to Travel!
As you can see, plenty of great cities in the U.S. have a lot to offer when it comes to embracing the Black culture and learning about the history of African Americans. 
If you are looking for a destination that offers something different than the usual tourist attractions, consider visiting one of these vibrant and fascinating locations for a genuine American experience.
Ready to pursue a career as a traveling healthcare professional? Start your application and get to know your TNAA community.