October 9, 2023
Celebrating Influential Hispanic Nurses
Hispanic Heritage Month is celebrated in the U.S. from September 15 to October 15 and is a time to honor the heritage, culture, and contributions of Hispanic and Latine Americans. Within the nursing profession, Hispanic and Latine nurses have significantly impacted the field by improving access to healthcare in their communities and paving the way for future generations of nurses.
Here are five influential Hispanic and Latine nurses to learn about in honor of Hispanic Heritage Month.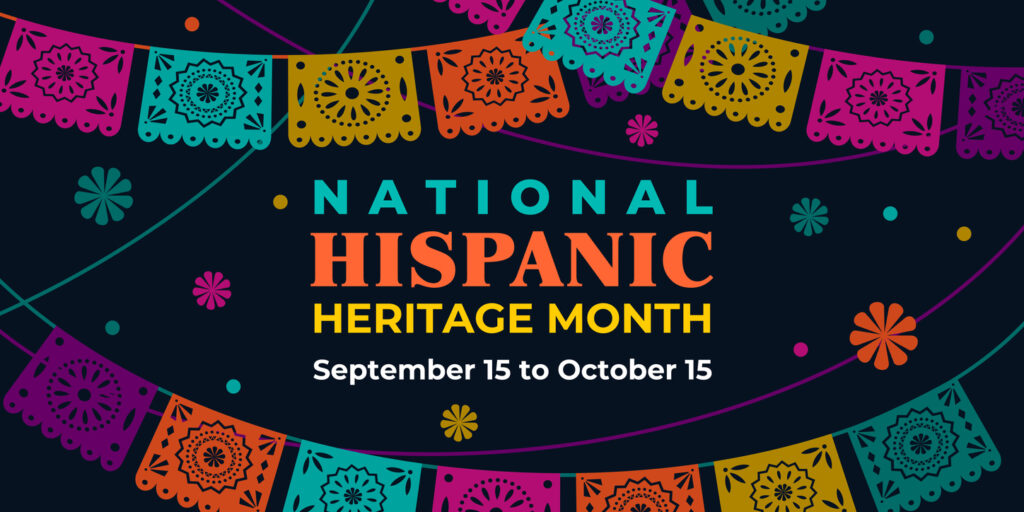 Five Notable Hispanic and Latine Nurses

Ildaura Murillo-Rohde, PhD, RN, FAAN
Ildaura Murillo-Rohde was born in Panama in 1920. After moving to the U.S. in her twenties and working as a nurse in San Antonio, she became active in the American Nurse Association. However, she felt the organization did not meet the needs of Latine nurses. She was also profoundly affected by the scarcity of Latine nurses available to serve the extensive Hispanic community in San Antonio and the lack of resources available to Hispanic nurses. Determined to make a change, she founded the National Association of Hispanic Nurses (NAHN) in 1975.
Dr. Murillo-Rohde was also the first Hispanic nurse awarded a Ph.D. and advocated for Latina nurses in academia, public policy, and research, significantly impacting nursing education and leadership.
Nilda Peragallo Montano, DrPH, RN, FAAN
Throughout her 35-year career, Dr. Nilda Peragallo Montano was dedicated to addressing healthcare access and health disparities in minority communities and impacting public health and HIV/AIDS prevention. She secured substantial research funding, including a 5-year grant from the National Institute on Minority Health and Health Disparities to lead the University of Miami's Center of Excellence for Health Disparities Research.
In addition to her research achievements, Dr. Peragallo Montano played vital roles in healthcare policy, serving on the NIH/NIMHD Advisory Council and co-chairing the Bipartisan Policy Center's Health Project Workforce Committee. As a former president of the National Association of Hispanic Nurses, she co-founded Hispanic Healthcare International and earned recognition as one of the 100 Most Influential Leaders of 2012 by HispanicBusiness. Her mentorship nurtured numerous Hispanic scientists who have excelled as authors and leaders. With a prolific publication record, joint faculty appointments, and memberships in esteemed nursing organizations, Dr. Peragallo Montano has impacted nursing research, education, and healthcare policy.
Elizabeth Aquino, PhD, RN
With over 15 years of experience as a registered nurse, Dr. Elizabeth Aquino has made significant contributions to the nursing profession. She is the current Associate Dean for Academic Affairs at the University of Illinois Chicago College of Nursing and a former associate professor at DePaul University School of Nursing. Her dedication to nursing goes beyond the classroom, as she actively represents nurses' interests on both local and national boards.
Currently serving as the president of the American Nurses Association-Illinois, Dr. Aquino plays a pivotal role in advocating for the nursing community's needs. Her commitment to diversity and inclusivity in nursing is evident in her role as a co-founder of the Society of Latinx Nurses, where she focuses on expanding the pipeline of Hispanic/Latinx nurses and contributing to a more diverse and representative nursing workforce. Her multifaceted leadership and unwavering dedication continue to shape the future of nursing.
Hector Hugo Gonzalez, PhD, VR-RN
Hector Hugo Gonzalez achieved a historic milestone in 1974 when he became the first Mexican-American registered nurse in the United States to earn a doctorate. Before this remarkable achievement, he served as a captain in the Army Nurse Corps. As a visionary, Gonzalez was among the founding members of the National Association of Hispanic Nurses. His educational journey included obtaining bachelor's and master's degrees.
Gonzalez left an indelible mark on the nursing profession in his dynamic career. He served on the board of directors for District 8 of the Texas Nurses Association, making history as its first Hispanic and male president. Notably, he played a crucial role in developing evening programs, allowing nurses to pursue their degrees. During his tenure as chair for the Department of Nursing Education at San Antonio College, the department achieved exceptional diversity with a high enrollment of minority and male students and a substantial number of well-qualified minority faculty members. Gonzalez's trailblazing spirit also extended to his role as the first Hispanic member of the Board of Directors of the National League for Nursing and as a contributor to the Panel on Nursing Practice of the United States Pharmacopeia.
Norma Martinez Rogers, Ph.D., RN, FAAN
As a psychiatric mental health nurse practitioner, Norma Martinez Rogers became a valuable member of The University of Texas Health Science Center (UT Health San Antonio) School of Nursing in 1996. In recognition of her outstanding contributions to the field, she was honored as a Fellow of the American Academy of Nursing in 2006. She was also selected as an American Academy of Nursing Living Legend in 2022.
Throughout her remarkable nursing career, spanning over half a century, Martinez Rogers dedicated her efforts to crucial areas such as mentorship, nursing education, advocacy for underserved populations, and the advancement of healthcare policy reforms. Her leadership extended across local, statewide, national, and international levels.
Among her many notable achievements, Martinez Rogers stands out for initiating and securing grant funding for the Juntos Podemos mentorship program, which benefits first-generation Hispanic nursing students, reflecting her enduring commitment to nursing education and support.
---
The dedication, passion, and groundbreaking achievements of these five Hispanic and Latine nurses serve as a profound source of inspiration for all. Their collective impact on nursing, healthcare, education, and policy underscores healthcare professionals' transformative potential, driven by a deep commitment to making the world a better place. They exemplify the power of nursing to transform lives, bridge gaps, and create positive change.
Travel With TNAA
Ready to start your career as a travel nurse? Check out TNAA's job openings to embark on your next adventure!
Image attribution: Gesteban7, CC BY-SA 4.0, https://creativecommons.org/licenses/by-sa/4.0, via Wikimedia Commons