January 25, 2016
Mercy Ships: Celebrating with Our Patients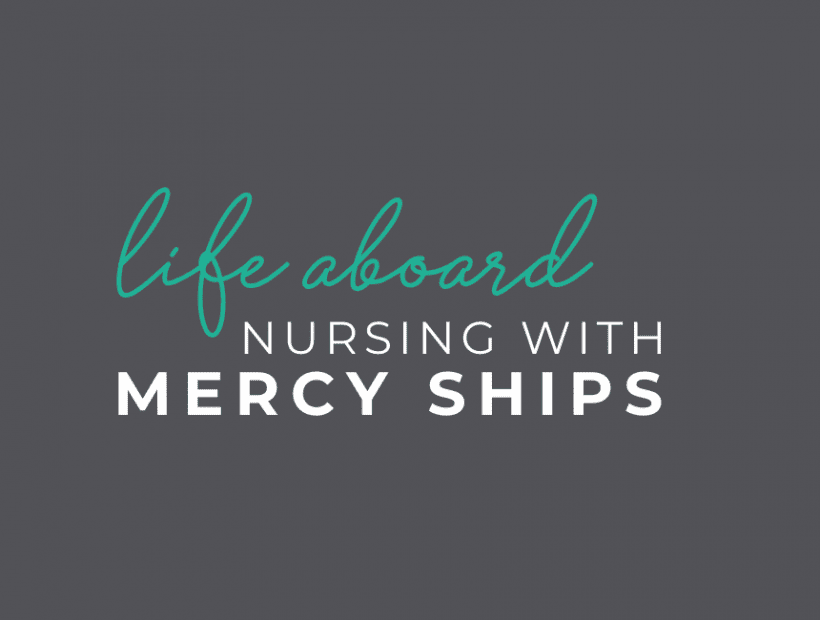 This week I was able to attend my first dress ceremony, and it will probably be one of my favorite moments of this trip. The dress ceremony is held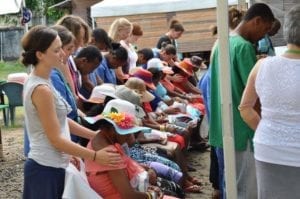 every other Friday at the OBF clinic where all of the discharged VVF ladies get dressed up to celebrate the success of their surgeries. This week there were 23 ladies celebrating, nine of which I took care of. It was amazing to see these ladies all dressed up and smiling.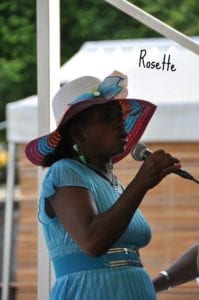 All of the women had the opportunity to give speeches. Each one stood up and thanked God, the physicians, and the nurses for healing them and talked about how long their condition had been negatively affecting their lives. After the speeches, each patient and a Mercy Ships volunteer were called up so we could present the ladies with a bag that held a bible, lotion, soap, and underwear. As we handed the patient the bag we hugged them, kissed their cheek, and stood behind them so we could pray for them.
I presented my bag to Rosette whom I was able to care for during the majority of her week on the ward. As I stood behind her, I placed my hands on her shoulders to pray for her and she grabbed my hands and squeezed them. After the ceremony, we took pictures and then sang and danced like we do every day in the halls at the hospital. It was truly an amazing experience. It made my heart happy to be able to see these ladies again without their catheters and see the excitement on their faces when they saw all of us there to celebrate with them.
To make the day even better, I finally had the chance to meet Hannah Mraz, the other TNAA nurse currently volunteering for Mercy Ships in the OBF clinic.
Veloma,
Ashley
—
In May 2014, Travel Nurse Across America (TNAA) announced a partnership with Mercy Ships, as part of its ongoing philanthropic activities. TNAA sponsored four nurses to volunteer on a healthcare delivery mission in Africa. Mercy Ships, a global charity organization, uses ships – floating hospitals – to provide free surgery and dental care in impoverished countries. Mercy Ships has been in operation since 1978. The nurses sponsored by TNAA worked for eight weeks each on the African mercy ship docked in Cotonou, Benin. Follow the TNAA blog for Mercy Ships updates.