December 29, 2016
Day Trip Planner: Great Ideas for Your Day Off in Dallas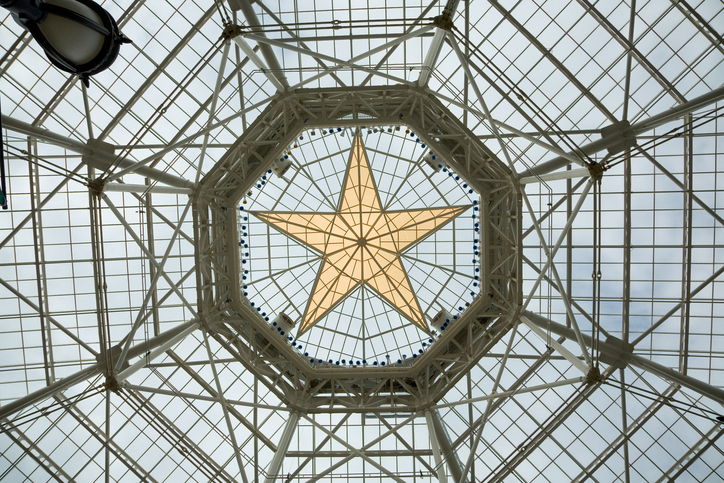 Travel Nurse Day Off in Dallas
Dallas is a great place to be a travel nurse. Not only is it one of the most populous metropolitan areas in the U.S., it is also the disputed birthplace of the frozen margarita and undisputed birthplace of Vanilla Ice. As the cultural and commercial hub of the region, there is plenty to do in Dallas.
As a travel nurse, you may want to make the most of your time in a new city by exploring not only in the city but outside of it, too. Thankfully, there are various sights to see and experiences to have that won't take up your entire weekend. If you want to explore outside the city limits on your days off, here are five day trip ideas for a jaunt from Dallas.
Washington — 3 hours 
Washington, which is located on the eastern foothills of the Texas Hill Country, is known as the "birthplace of Texas," because it's where the announcement was made that Texas was separating from Mexico. This is the place to go if you want to unplug. You can ride horses at The Inn at Dos Brisas after tasting wine and getting a relaxing massage or visit the Barrington Living History Farm, which is representative of the mid-19th-century-farm belonging to the last President of the Republic of Texas.
Fort Worth — 45 minutes 
Take a trip to Fort Worth to explore a historic city and feel like you're much further from Dallas than you actually are. The Stockyards District is a brick-paved step back in time. The locals in Fort Worth donning cowboy boots make it feel like you're visiting another Texas when compared to the ultra-modern Dallas. Take a stop at the Ol' South Pancake House for breakfast and the Kimbell Art Museum where you can see Caravaggio, Fra Angelico and Michelangelo. Next door to the Kimbell is the Modern Art Museum of Fort Worth where you can see Warhol and Picasso.
For some wining, dining and shopping while in Fort Worth, take a walk to the West 7th district. You'll find popular bars like the Magnolia Motor Lounge and the cigar-and-wine bar Pops Safari. Stop by Yves Dolorme for apparel and accessories or the costume jewelry shop Epiphany.
Garner State Park — 6 hours 
For another place to refresh from the heat with a bit of camping on the side, visit Garner State Park located along the Frio River. The river is great for swimming, inner tubing or canoeing. The trails are good for hiking (when it's not too hot) and, if you have more than a day, you can stay on the campgrounds and have another day to explore.
Winstar/Choctaw Casino — 1.5 hours 
Feeling lucky? Forget about traveling to Vegas to play the tables, because you can take a quick trip to Thackerville, Oklahoma to visit WinStar World Casino and Resort. They have table games, poker, bingo, keno and off-track betting available. Big names like Jerry Seinfeld, Billy Krystal and Chris Young perform here. When you need a break from all the entertainment, lounge by the pool with a cocktail before you head back to try your luck again.
The Hill Country — 3.5 hours 
If you're a food and drink lover, then a trip to the Hill Country is what you need. Breweries, distilleries and restaurants are popping up all the time leaving you with plenty of options to explore. Jester King Brewery, Dripping Springs Vodka and Wimberley, which has wineries, are all here. The Blue Hole in Wimberley has clear water and rope swings, which is a fun stop.
With Tex-Mex, barbecue and German influences, The Hill Country's restaurant scene is diverse and delicious. August E's in downtown Fredericksburg is an American restaurant not to be missed. The Salt Lick is the type of barbecue you can't stop thinking about thanks to its smoked brisket and baby-back ribs. Last but not least, Stanley's Farmhouse Pizza and Pieous are great stops for pizza.
There are so many options to explore beyond Dallas that you won't be short of ideas for your next day trip. Whether you want to eat, drink, shop or play, the places to see will leave you feeling refreshed and relaxed before you return to Dallas.