February 1, 2023
February Healthcare Holidays in the U.S. to Remember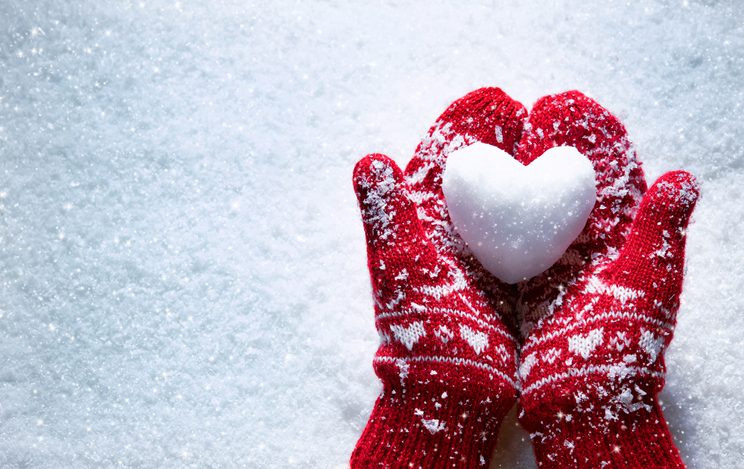 February is the month of love, but there are more ways to celebrate than just Valentine's Day. This month, we highlight several heart-centered holidays and weeks of recognition for our hospital caretakers. So, join in the recognition and write down these February healthcare holidays that hit close to the heart.
Month-long Observances
American Heart Month focuses on inspiring others to limit their risks of heart disease, the leading cause of death in the U.S. You can do this by making healthy choices, including managing your blood pressure and cholesterol, eating a healthy diet, and refraining from smoking and excessive alcohol use. Participate in American Heart Month and keep your heart thudding in fun ways, like engaging in moderate exercise by taking a hike, bike ride, or pilates class, cooking a heart-healthy meal, or indulging in activities that help you de-stress.
You likely went to the pediatrician for an ear, nose, or throat issue as a child. The American Academy of Otolaryngology-Head and Neck Surgery says otolaryngologists, a.k.a. ENT specialists, can help with everything from ear infections to asthma and tongue ties to hearing loss. Kids ENT Health Month exists to spread awareness on childrens' ENT health issues and educate parents about the resources available to them through specialists.
It's important to develop good dental habits at an early age, but getting a little one interested in dental health can seem worse than a toothache. National Children's Dental Health Month educates kiddos and parents about all things healthy teeth and gums but in a fun way! Some communities hold free dental screenings, coloring and essay contests, classroom presentations about dental health, and more during this month.
Low vision or vision impairment can make everyday tasks a struggle. Low vision, which can occur from glaucoma, diabetic eye disease, cataracts, age-related macular degeneration, and other factors, can't be fixed with standard procedures. However, the National Eye Institute says people with low vision can be assisted through vision rehabilitation, which includes support groups, educational resources, and assistive tech and devices. To participate in Low Vision Awareness Month, get your eye exam and share the news about vision rehabilitation services.
Week-long Observances
Patients coming off of anesthesia may be groggy, confused, and even upset. Perianesthesia nurses step in to provide those patients with comfort, help reorient them to their surroundings, regularly monitor their vitals, and watch for any side effects to the anesthesia. They also help decide when a patient is ready to go to a recovery room or provide aftercare instructions if the patient is being taken home. This week, be sure to thank a perianesthesia nurse for the care they provide!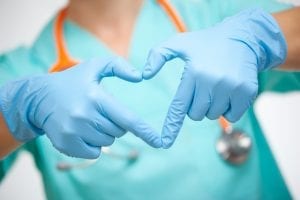 To celebrate healthy hearts this month, you also have to recognize cardiovascular professionals. Cardiovascular surgical techs, which TNAA employs, assist cardiac surgeons by prepping operating rooms, helping with patient care and transport, and other duties. Let's cheer for our cardiovascular professionals! And if you are one, check out our cardiovascular surgical (CVOR/surgical) tech assignments here.
If you've had bloodwork done, you've given work to a phlebotomy tech. Phlebotomists keep patients calm as they draw blood and get the blood samples ready for lab testing. These lab results can help diagnose illnesses and guide patient treatment plans. So this week, cheer on your phlebotomists and all the work they do!
Recognition Days
The American Heart Association says heart disease remains the No. 1 killer of women. National Wear Red Day® is recognized to remember our loved ones dealing with heart disease and to raise awareness of risk factors and prevention methods, like avoiding tobacco, staying physically active, and eating healthy. Spread awareness about heart health by wearing red (whether it's a clothing item, accessory, or makeup), joining the conversation on social media, or making a donation.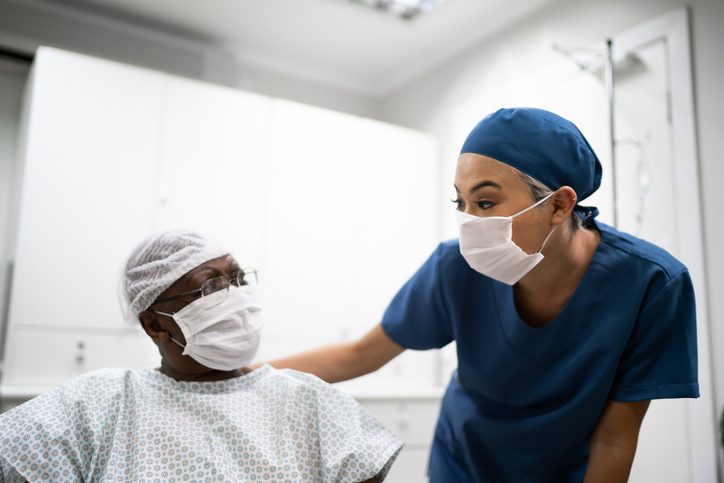 Cancer can strike patients in any stage of life, and it takes the lives of 10 million people worldwide each year. Not all cancers can be prevented, but healthcare experts say more than one-third of cancer cases can be curbed by limiting certain risk factors, like tobacco and alcohol consumption, obesity, poor diet or nutrition, and more. Another way to potentially save lives is to tear down barriers impacting access to cancer care, like income, education, and location. On World Cancer Day, we remember the lives lost to cancer and support those living with a cancer diagnosis. 
What better way to show love for your neighbor than to give them a life-saving or life-enhancing gift? National Donor Day is observed every year on Feb. 14 as the spotlight is put on those who have given organ, eye, tissue, blood, platelet, and marrow donations. It's also meant to encourage others to become donors, which is as simple as registering online.
A congenital heart defect (CHD), the most common type of congenital disability, occurs when the heart or blood vessels near it don't develop normally before a child is born. Health experts say some CHDs pose a relatively small threat to the child, but others require immediate action. On Congenital Heart Defect Awareness Day, you're encouraged to recognize those who are born with heart defects, their loved ones, and the medical professionals who help them.