June 14, 2019
Full-Time RVing as a Traveler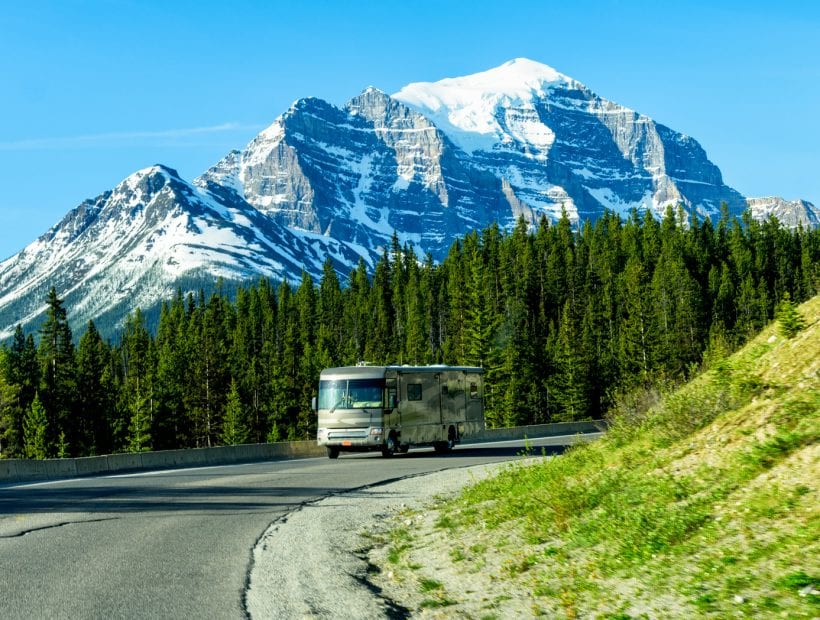 Can You Live in an RV as a Health Care Traveler?
Hitting the road in an RV is the dream for many people, especially travelers. There's a certain allure to being able to pack up and explore the world, carrying your home with you. For travelers, this can be cost-effective and a way to normalize moving every 13 weeks. The RV life appeals to outdoor enthusiasts and homebodies alike. Traveling health care professionals often opt for a 5th wheel or RV as a way to keep from packing and unpacking their belongings each trip and it's an investment they get to actually live in.
Van Life and RV Tips for Travelers
We spoke to several of our travelers who live the RV life and they spoke to us about the do's and don'ts of life on the road. But mostly, they encouraged others to try it themselves with a few suggestions, starting with apps.
Good Sam Club
Every one of our Ambassadors we spoke to recommended Good Sam Club as a must-have app for RV-ers. So what is Good Sam Club? A premium membership club that offers discounts at camping and outdoor stores, fuel savings, camping discounts, and so much more.
TNAA nurse Amy and her husband Rainier, who is also a travel nurse, use the fuel discounts as pulling a 5th-wheel isn't necessarily efficient on gas. She also recommended Gas Buddy.
KOA
The KOA app comes highly recommended by our travelers. Not only does the app allow you to search for sites and book on your phone, but it also gives information on nearby attractions. A lot of travelers mentioned the reputation of KOA facilities; known for being clean and safe, KOA campgrounds come highly recommended.
How to Find Campgrounds & RV Parks
Finding an RV park to stay at while on assignment can be difficult if you don't plan ahead. Using some of the apps mentioned above helps, but there is more you can do to ensure you can find the best spot to stay.
Book ahead of time: a lot of top parks book up in advance. This can be difficult for travelers, but look at cancellation policies and let your recruiter know you want to go to that location.

Book for a season: as a health care travelers, you're going to be staying long term and that can definitely be an advantage over weekend reservations since it's guaranteed money for at least 13 weeks.

If you plan on boondocking, check with state tourism departments or wildlife management teams to see if you need a permit.
Why Travelers Choose the RV Life
Amy & Rainier opted for the RV life to be able to bring their home with them on assignment. It was easier on their dog too, while he does have to make long road trips he gets to have all his familiar belongings with him on every trip.
Jeanise also enjoys consistency. She's able to pay for a seasonal spot and save money. Plus, there's a freedom in being able to choose where to go and not being locked into a lease.
Phyllis says she wishes she'd done it sooner. She never has to stay anywhere that isn't hers. She likes having her own belongings and being self-sufficient. After all, 5th-wheeling comes with work: hooking up the hitch, emptying the septic tank, and winterizing it.
Pamela, her husband, and their cat love bringing their home with them on all their adventures. It's easier for their pet to adjust to new places, and they enjoy the RV community and people they meet on their stays.  
Tax Homes and Tax Implications
As a traveler, taxes are already a little bit of a confusing topic. Add a home that travels with you and you're looking at an additional variable. TNAA goes above and beyond to ensure our travelers understand tax compliance. This article answers several tax questions when it comes to RV and 5th-wheel expenses.