August 4, 2022
10 Fun Things to Do in Florida While on Assignment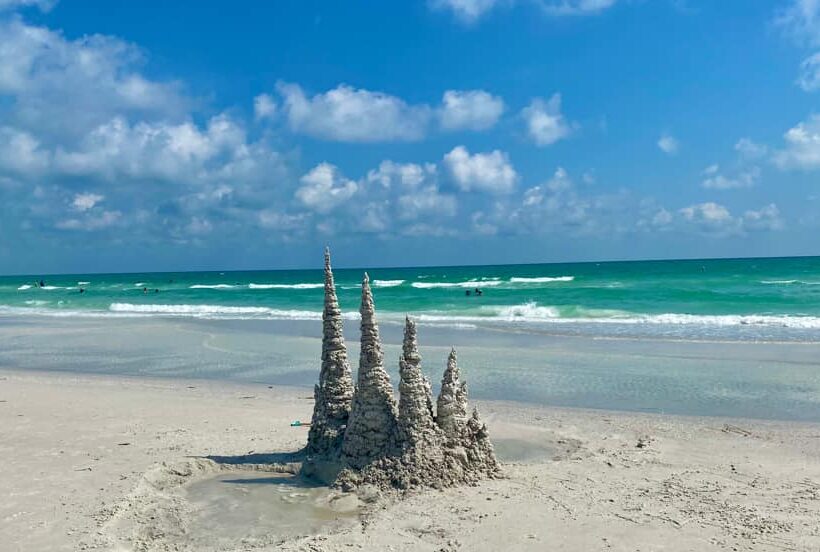 The Sunshine State is an exciting destination that's a top pick among travel nurses who are seeking a warm climate with plenty of sunshine, beautiful beaches, rich culture and history, and a wide range of delicious and diverse eats.
No matter what your interests, you'll find a long list of fun things to do in Florida when in-between travel nursing shifts, including these.
Spend Time on Florida's Most Beautiful Beach: Siesta Key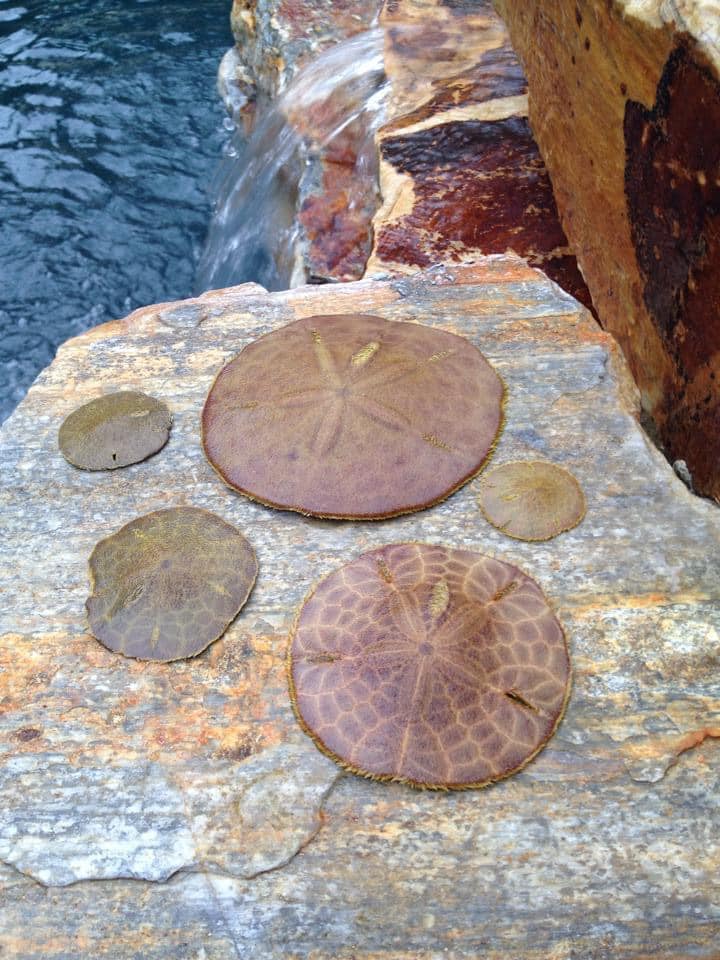 When you ask the question, "What are fun things to do in Florida?" the first to-dos that come to mind for most are the state's myriad of spectacular beaches. But one tops them all – Siesta Key Beach. Located on Siesta Key, a barrier island off the coast of Sarasota in the Gulf of Mexico, it's consistently named the most beautiful beach in the country. The sand, composed of 99 percent crushed quartz, feels like powdered sugar. That also means it never gets too hot, so you won't have to worry about burning your bare feet.
Edged by crystal-clear turquoise water, you'll definitely want to spend some of your off-time here. Keep watch for dolphins that frequently pass by or get active by swimming, kayaking, or parasailing. One of the fun things in Florida for couples to do is to stick around to watch the sun dip below the horizon as brilliant colors splash across the sea. 
Add Unique Seashells to Your Collection by Shelling on Sanibel Island
Shelling on Sanibel is so good that this island has been named the "Shelling Capital of the World." You can thank its geography for that – it has a wide sloping shelf that combines with strong Gulf of Mexico currents to make it ideal for receiving seashells. Nestled in a string of barrier islands off the state's West coast from Fort Myers to Boca Grande, it's the top spot for beachcombers in Florida.
There are more than 250 different types of seashells that can be found here, which attracts many travelers to scour the sands for conch shells, sand dollars, coquinas, tulip shells, and more. Turner Beach is wonderful and uncrowded, making it the very best shelling beach with rare varieties to add to your collection.
Explore the Underwater World at Devil's Den
Devil's Den offers the unique opportunity to snorkel or dive in a prehistoric spring. One of the top fun things to do in Florida, while it's a privately owned scuba diving training facility, visitors are welcome with reservations. Formed by a karst window, the water in the underground river is always 72 degrees. A geological wonder, it's almost otherworldly with ancient rock formations, fossil beds, and even 33-million-year-old stalactites.
Swim with Colorful Fish in the Florida Keys National Marine Sanctuary
One of the best destinations for snorkeling in the continental U.S. is the Florida Keys. This Caribbean-like region is home to the Florida Keys National Marine Sanctuary, a 2,800-square-mile area between Miami and the Tortugas. It includes North America's only barrier coral reef, with vibrant coral, deep-sea canyons, kelp forests, and underwater archaeological sites. It's teeming with life, including sea turtles, rays, moray eels, anemones, jellyfish, sponges, colorful fish, and dolphins.  And, even better, this is one of the fun things to do in Florida for free. All you need to do is bring a snorkel, mask, and fins. 
Ride a Horse Along Pristine Sands in Amelia Island
One of the most romantic and fun things to do in Florida for couples is to go horseback riding in Amelia Island. It's one of the only places in the state where you can enjoy this activity on the sand and the gently lapping surf. It's even more atmospheric when the sunrise or sunset fills the sky with glorious hues.
Eat Your Way Through Miami's Top Neighborhoods
Miami is often named among the top food cities in the U.S. There may be no better way to fuel your appetite in between your travel nursing job than to eat your way through neighborhoods like Little Havana, where you can taste the authentic flavors of Cuba, from croquetas to ropa vieja. You might start your day at Jimmy's Eastside Diner in Mimo with a hearty breakfast of old-school favorites and end it in South Beach at Joe's Stone Crab, known for serving some of the best stone crab since 1913. Or, if it's meat that you're craving, try Rincon Argentino in Coral Gables, which fuses Italian and Argentinean steakhouse cuisine.
Explore South Florida's Booming Art Scene
Miami boasts a thriving art scene, making it a must for any art enthusiast with countless galleries, art studios, art festivals, and fairs. Downtown Miami is where you'll find PAMM, or Perez Art Museum Miami. It not only displays contemporary paintings but a fabulous sculpture garden that includes over a dozen interactive works. Wynwood is a burgeoning art district with one of the highlights of the city's only outdoor graffiti park. Referred to as a "museum of the streets," here you'll see incredible murals that have been created by world-renowned street artists. 
The Design District is known for its interior design stores, but there are also more than 130 galleries and showrooms, with antique shops, restaurants, and bars tucked in between. Another one of the fun things to do in Florida for free, visitors can take advantage of the free guided tours offered that will reveal the neighborhood's public art, architecture, temporary exhibitions, and more.
Discover History in America's Oldest City
While this Southern state may best be known for its abundant sunshine and beaches, it has an interesting past to uncover, ensuring that history buffs will have lots of fun things to do in Florida. In fact, the city of St. Augustine is the oldest continuously occupied European settlement in North America. It was founded in 1565 by the Spanish, and many of the original buildings are still standing.
The Colonial Quarter reveals the city's rich heritage and storied past, providing a glimpse of life in the 16th, 17th, and 18th centuries. You can also visit Ponce de Leon's Spring of Eternal Hope, the Fountain of Youth archaeological park that was first explored in the early 16th century. Some of the other highlights here include Plaza de la Constitucion, the historic city gate, and the 1672 Castillo de San Marcos. 
Learn About the Wonders of Outer Space at Kennedy Space Center
If you have any interest in space, you'll want to visit the Kennedy Space Center, which focuses on space travel and its history. While it's one of the top fun things to do in Florida with kids, visitors of all ages will likely find it fascinating. After all, who doesn't want to experience what it's like to send a rocket shooting into the stratosphere? It includes many interactive exhibits, including a flight simulator, the opportunity to perform scientific experiments while aboard the International Space Station, view artifacts like Alan Shephard's spacesuit, which still contains visible moon dust, and so much more. 
Indulge Your Kid-At-Heart By Visiting Orlando's Theme Parks
View this post on Instagram
No list of fun things to do in Florida would be complete without mentioning the theme parks. Indulge your kid-at-heart or invite some little ones to come along. The options are many. Walt Disney World is a four-in-one with Magic Kingdom, Animal Kingdom, Hollywood Studios, and Epcot. Then you have Universal Orlando and SeaWorld. Where do you begin? The opportunities for thrills and all sorts of unique experiences can be enjoyed in Orlando. 
It's easy to see that the answer to "What are fun things to do in Florida?" is lengthy. You might just find yourself extending for another 13 weeks to take advantage of the opportunity to check more items off of your must-experience list.
If you're ready for a Florida travel nurse assignment or allied traveler assignment, check out TNAA's jobs in the Sunshine state!