September 11, 2023
10 Fun Things to Do in Pennsylvania While On Assignment
Those who land a travel assignment in The Keystone State can look forward to enjoying plenty of activities and attractions between shifts. There are a wealth of fun things to do in Pennsylvania for everyone, from history buffs to adventurers and foodies, many of which will be within a reasonable drive or perhaps just a short stroll away. 
Whether you're looking for a quick day trip or a multi-day outing, you'll find plenty on this list to fill your off days. 
Western Pennsylvania
Western Pennsylvania is well worth exploring and is known for its dense forests, soaring mountains, sparkling lakes, and tributes to the state's steel industry. 
The Carnegie Connection
Scottish-American industrialist Andrew Carnegie emigrated to Pittsburgh in 1848 and led the expansion of the American steel industry in the late 1800s.  His name is connected to multiple iconic institutions worth exploring in Pittsburg, including the Carnegie Museum of Natural History with popular exhibits like the Walton Hall of Ancient Egypt and Dinosaurs in Their Time, which features numerous fossils from prehistoric creatures. 
At the Carnegie Science Center, the Steel City's most visited museum, you'll find many interactive exhibits, including hands-on galleries for learning about the human body and the opportunity to experience life as an astronaut. You can even make your way through a ropes course. It's one of the best attractions in Pennsylvania for families. The Carnegie Museum of Art showcases an extensive collection of contemporary works, from paintings and sculptures to photographs. 
The Duquesne Incline
One of the most fun things to do for couples in Pennsylvania, and one of the most romantic, is the Duquesne Incline. It will bring you to what USA Today once called one of the country's ten most beautiful night-time views. Just as worthy of a visit during the day, you'll ride a historic funicular to the observation deck to gaze out at the Pittsburgh skyline from 400 feet above the city's three rivers. After dark, you'll also see the twinkling lights of at least 15 bridges. 
Presque Isle State Park
Presque Isle State Park is home to one of the best state parks in Pennsylvania. The state's only "seashore," here, you can spend a day at the beach relaxing with a beautiful view of Lake Erie or participate in activities like swimming, paddling, and boating. Kayaks, paddleboards, canoes, row boats, pontoons, and motorboats are all available to rent, and there are scenic trails for hiking and biking, with bike rentals on offer, too. 
Allegheny National Forest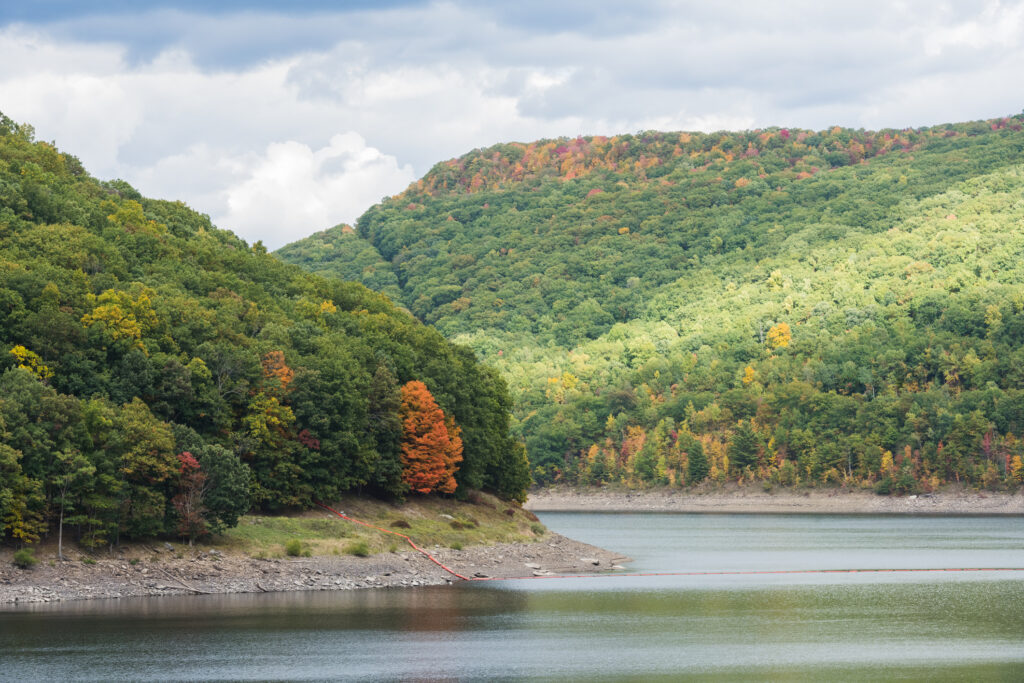 Located in northwestern Pennsylvania, the Allegheny National Forest covers roughly 517,000 acres and offers an ideal place for nature lovers with a range of hiking trails from short and easy treks to challenging over 200-mile routes. Allegheny Outfitters offers canoe and kayak rentals for paddling the Allegheny River, which runs through the forest. If you want to stay overnight, there are 15 campgrounds with sites for tents, RVs, campers, and more.  
Cooks Forest State Park
On a hot summer's day, Cooks Forest State Park is the place to be in Western Pennsylvania. Dip your feet into the cool water of the Clarion River or embark on one of several outdoor adventures. Pale Whale Canoe Fleet offers kayaking and tubing trips as well as rentals if you want to head out on your own. 
Eastern Pennsylvania
Eastern Pennsylvania is considered the birthplace of American democracy and the origin of Hershey's chocolate. It also offers landscapes, including towering mountains and forests to rolling hills and serene farms. 
Liberty Bell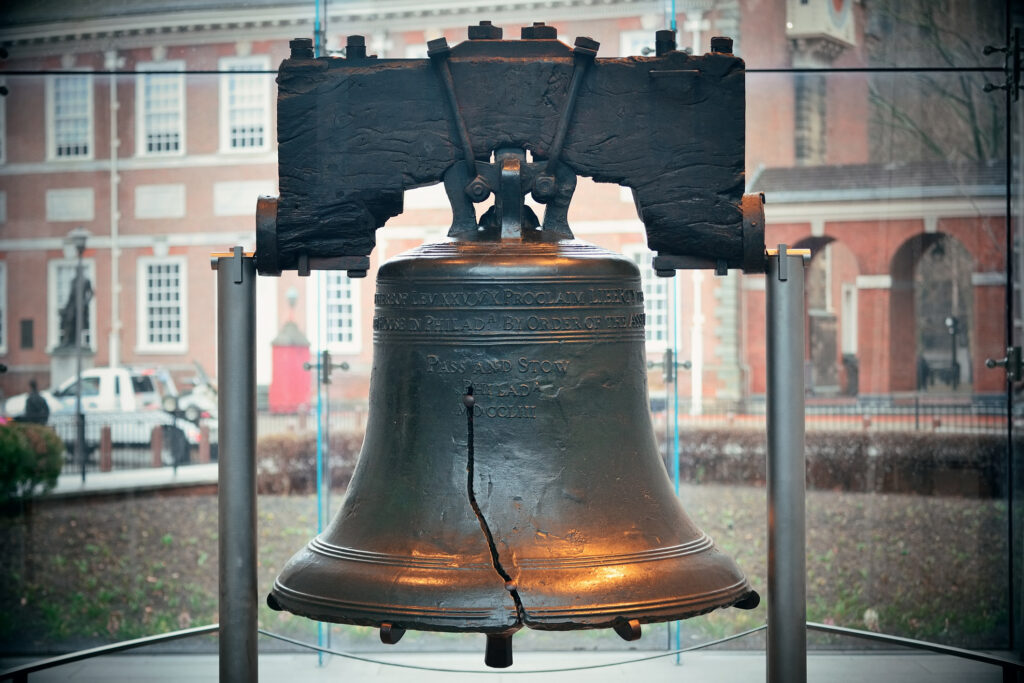 One of the most iconic symbols in U.S. history, the Liberty Bell in Philadelphia represents American freedom and freedom worldwide. Standing proudly at Independence Mall, it's one of the top historical sites in Pennsylvania. No one knows for sure when it started developing its famous crack, but it's believed to have been after about 90 years of "hard use" in the 1840s. 
The Philly Cheesesteak
The Philly cheesesteak was, of course, birthed in Philadelphia. One of the top things to do in Philadelphia is to sample this famous steak sandwich invented in 1930 by Pat Olivieri, the founder of Pat's King of Steaks. The establishment has been owned and operated by the same family for over 90 years, arguably offering the best you'll find today, although it's a controversial topic in this city. Some say Sony's Famous Steaks is the place to go, while others have their own favorites. 
All Things Hershey
If you're a chocolate fan, you'll want to head to Hershey, Pennsylvania. It's home to Hershey Park, a chocolate-themed amusement park with classic family rides, heart-pounding roller coasters, a water park, and plenty of delectable chocolate. At Hershey's Chocolate World, visitors can take a free tour to learn how chocolate is made and shop for chocolate gifts and souvenirs. 
Ricketts Glen State Park
One of the most scenic parks in eastern Pennsylvania, Ricketts Glen offers activities year-round. It's home to nearly two dozen waterfalls, including the 94-foot Ganoga Falls, with the Falls Trail System the perfect way to explore them. On a hot day, you can cool off afterward with a refreshing dip in Lake Jean. In the winter, snowshoeing, cross-country skiing, and snowmobiling can be enjoyed. 
Poconos
The Pocono Mountains, or Poconos as the region is more often referred to, are filled with lakes, waterfalls, lush valleys, and forested peaks. It's been one of the top honeymoon destinations in the country for generations with a visit here another one of the most fun things to do for couples in Pennsylvania. An area to enjoy in every season, outdoor recreational opportunities include everything from hiking and horseback riding to paddling, whitewater rafting, and splashing around waterparks during the warmer months. In the winter, skiing, snowboarding, tubing, snowshoeing, ice skating, and even sleigh rides are just a few options. 
Ready to Explore Pennsylvania?
Check out TNAA's job openings in Pennsylvania and embark on your next adventure!