June 7, 2016
Make Your Travel Nurse Housing Feel Like Home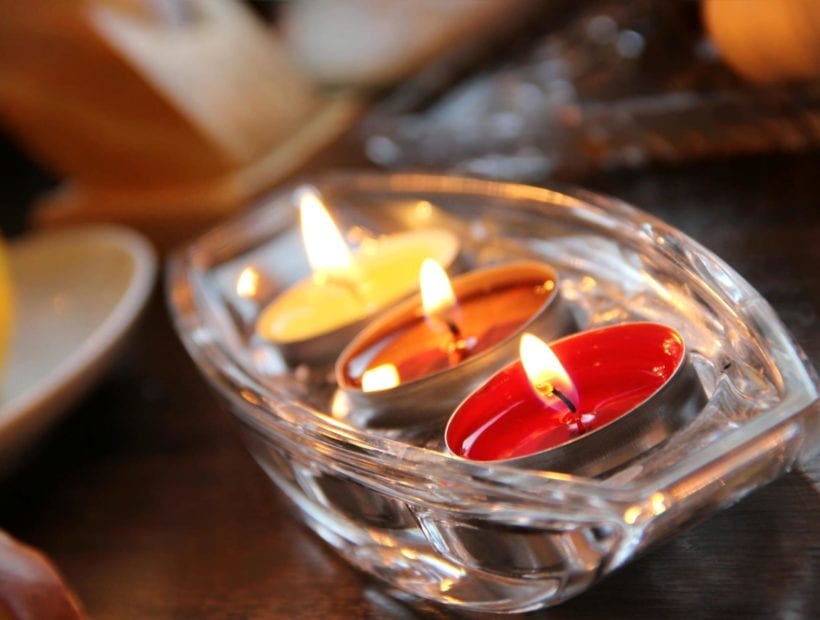 Travelers and their belongings are always on the go! Constantly moving from one place to another can make it difficult to settle in and make your apartment, room or rental house feel like home.
Part of what makes our homes so comforting is their familiarity. While you can't make the building itself more familiar, you can add little touches that you can carry with you from place to place. Here are some travel-friendly tips that will quickly make your new space feel like home.
Pick a Color
Our favorite colors have the uncanny ability to brighten us up, no matter what. Make your new place feel more familiar and comforting by incorporating pops of your favorite color. Opt for small, simple items that are easy to pack, such as throw blankets, dish towels, placemats, bath linens, and pillow shams, which can easily be added to just about any pillow. These everyday items are highly useful and will be very visible in your home.
If you pack carefully, you can also bring a colorful vase or a small lamp. A painted mason jar makes a sturdy, trendy vase and can be used to hold cooking utensils, your toothbrush, pens, loose change, or fresh flowers.
Carry Your Own Curtains
Curtains instantly make any room look more put together. Curtains can also be intensely personal. Generic curtains are fine, but if you find some you love, pack them up and take them with you! Plain curtain rods are also small and light enough to pack and Command makes a series of large decorative hooks that you can use to hold up curtain rods without putting holes in the wall – some even have a modern metallic finish. Command hooks have the added benefit of being reusable as you move.
Bring your own shower curtain, too. A nice fabric shower curtain in a pattern or print you love is easy to fold up for moving and simple to hang using the rod and rings that are likely already in your furnished apartment. Don't forget to stash the existing shower curtain in a closet or cabinet so you can rehang it before you leave!
Friendly Faces
Pictures of friends, family, pets and memories can make any space feel homier, but carting around a stack of picture frames isn't exactly suitcase friendly. To have a lot of pictures on hand without the hassle, invest in a digital picture frame.
Some frames look like tablets while others look more like traditional photo frames, complete with matting that surrounds the picture display, so you have plenty of design options. Request a digital picture frame for birthdays or holidays that you can bring on assignments.
Tip: Keep the digital frame's box so you can safely pack it for transport.
Stay Connected to Your Favorite Shows
Nothing will make you feel more disconnected than not being able to relax and binge watch your favorite shows. By traveling with a streaming device, such as a Fire Stick, Chromecast, or Roku, you'll be able to watch your favorite shows anywhere you go. If the space has a smart TV, you may be able to log in with your Hulu, Disney+, or Netflix account information. Just be cautious about exceeding the maximum number of devices.
Make Your Space Smell Like Home
Scents have a powerful tie to emotions and can be extremely relaxing. This combination makes them excellent at transforming a new apartment into a home.
Traveling with your favorite scent is easy. Carry a room spray (packed in a plastic zip bag in case the bottle breaks) or buy new candles when you move. Find a favorite scent from a popular candle or chain store like Yankee Candle, Bath and Body Works or Target so you can always find it no matter what city you're visiting. Adding candles to your new living room, bathroom and bedroom will make the space feel cozier and more personalized.
There's No Place Like Home
To make your home transition go smoothly, set the goal of having all your own furnishings and personal touches set up by the end of your first week. Nothing will make you feel more unsettled than living out of suitcases or boxes, so make it a point to unpack and then put your travel items away. Stash the suitcases in a closet, store your things like you would at home, and either break down and store any boxes or recycle them.
Once you're surrounded by your own familiar things and all signs of a move are out of sight, you'll be able to settle in and relax in your new home when you're not on your shift or out exploring your new city.