April 25, 2019
How Having an Agency Advocate Pays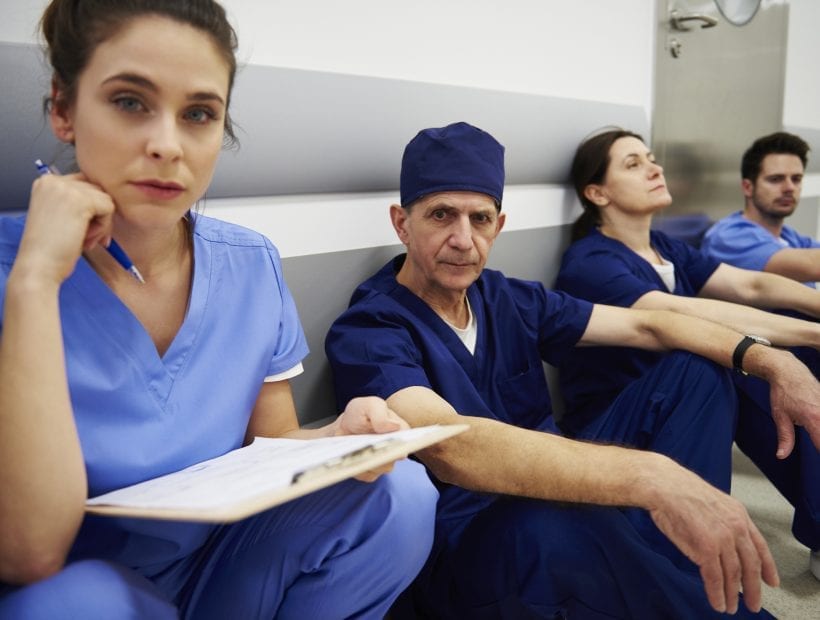 When we designed our benefits packages we designed it around the way travel nurses live. They're designed to protect your pay in virtually every scenario. That's also the way we designed our company.
How Does TNAA Have Your Back?
What Happens If Your Paycheck Isn't Accurate?
When you call your company, does someone pick up the phone? Do you have a dedicated payroll specialist who understands your specific tax situation and whose number one goal is to get you paid accurately and on time? Or are they using an automated system? Ask them.
The Real Cost of In-House Specialists
When you choose to travel with TNAA, you're our employee — just like our recruiters, just like our housing specialists, and just like our executive staff. The entire TNAA company is paid through the same software, run by our people.
Specialists Advocating For You
From Clinical to Quality Assurance, each department at TNAA is run by people who are passionate about providing exceptional service to make your job easier. To us, worry-free truly means just that — a team of industry-leading experts ensuring you can arrive at your assignment on time equipped to work and get paid. We vet each and every housing vendor, each and every facility, and each job offer.
Essentially, we do it all for you. From licensing to securing interviews, we've got you covered. Worrying about submitting credentials, titers, and orientations is a lot to take on. Especially when your financials are on the line. When companies don't have these specialists they leave you to advocate for yourself to the facility making you both an account manager and a nurse.
Salary-Enhancing Benefits
In 2010, The Institute of Medicine put together a report on the future of the nursing profession. In this report, it was projected that by 2020, 80% of the nursing population would have their BSN. It's widely acknowledged that nurses with their BSN have better job prospects than those without one; having the opportunity to progress into specialized and managerial roles. But it's also beneficial financially. Read more about the opportunities that come with earning your BSN.
How Much More Does a Nurse With a BSN Really Make?
According to nursejournal.org, there is a large salary discrepancy between ASN and BSN nurses, up to $12,000.
| | | |
| --- | --- | --- |
| Experience | RNs With an ADN | RNs With a BSN |
| Up to 1 Year   | $57,088 | $70,532 |
| 1-4 Years | $60,985 | $73,500 |
| 5-9 Years | $67,115 | $77,352 |
| 10-19 Years | $70,011 | $83,534 |
| 20+ Years | $72,575 | $86,948 |
Source: Payscale
Get Your BSN With TNAA
Did you know that TNAA offers an RN to BSN Tuition Reimbursement program? That's right, you can get your BSN while working as a travel nurse through Aspen University's online program. Turn on the news and you're likely to see staggering and scary facts about the student loan debt crisis, but imagine not having to worry about saddling yourself with debt for a degree you know will help you earn $12,000 more a year as a staff nurse. Plus, you don't have to stop working as a travel nurse while earning your BSN. Read about how to qualify for our game-changing tuition reimbursement program.