December 15, 2022
How TNAA's Chaplains Can Help Healthcare Travelers
Chaplains are common in hospitals, but did you know TNAA has its own corporate chaplains? Our Chaplain Assistance Program gives you a confidential, nondenominational resource to use when you need a sympathetic ear. 
Chaplains are skilled caregivers trained in providing care in multicultural environments, and TNAA's chaplains are available to all travelers (and corporate staff) to provide comfort or help with personal crisis management when needed.
Get to Know TNAA's Chaplains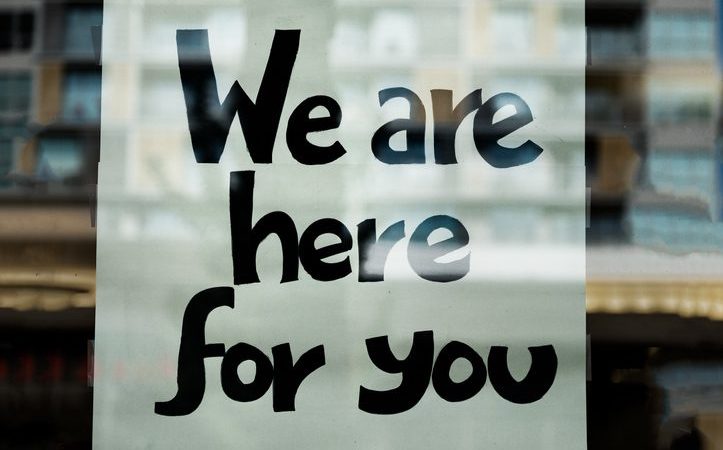 Chaplains Janice and Chris are passionate about their jobs as chaplains because it allows them to love and encourage others.
"I have a heart for people and a heart for helping people live transformational lives beyond their work, personally, emotionally, spiritually, and physically," said Chaplain Janice, who offers virtual sessions out of her Nashville home.
Chaplain Chris shares the sentiment. He's been connecting with TNAA employees since 2017 out of the company's South Carolina office.
"It's so refreshing to take time away to talk with these employees about their situations and help them," he said.
Chaplains Chris and Janice are not psychiatrists or psychotherapists. They don't do psych evaluations or write scripts for medication. What they can do is be a listening ear for those experiencing personal and work stresses, like death, sickness, relationship troubles, and burnout. However, if you need further assistance, TNAA's chaplains can connect you with resources and support you throughout the process.
"We are there for our employees in whatever situation may arise in their life," said Chaplain Chris. "When that time comes when they may need to go deeper, we'll sense that and can connect them with the resources they need. We'll continue to have that ongoing communication with them."
 TNAA's chaplains are available via call, text, email, or Zoom, and communication with them is confidential.
"A chaplain is a safe place where they can open up and talk about anything, whatever they want to talk about," said Chaplain Janice. "It's a safe space to talk through and minimize some of the challenges and burnout they may be experiencing."
How TNAA's Chaplain Can Help Healthcare Travelers
Healthcare travelers spend their lives caring for patients, but giving so much can sometimes bring you to a breaking point. It's crucial to take care of your bodies, hearts, and minds before overextending yourselves.
TNAA's Chaplain Assitance Program is not just for employees and travelers either. The caring concept behind chaplaincy for the company is that we also want to support the people you care about, which means your loved ones can use the program as well.
"We want them to know that they're not alone," said Chaplain Chris. "They have someone to support them with whatever they're going through no matter what."
The program is free for you to use, and Chaplains Chris and Janice are available no matter your circumstance, background, faith, tradition, or if you have no religious faith at all.
"Our goal is to build caring relationships with them, to connect with them, and to walk alongside them in any place where they are," said Chaplain Janice.
Accessing TNAA's Chaplain Assistance Program
Participation in the Chaplain Assistance Program is strictly voluntary. All communication with TNAA's chaplains, such as the method, the time of day, and how often you want to use the program, is on your terms. Chaplains Janice and Chris are always there, whether you need to speak to them once, sporadically, or want to set a regular, scheduled time to talk.
If you'd like to know more about TNAA's Chaplain Assistance Program, you can find information to connect with our chaplains here.