February 4, 2016
Mercy Ships: "How Was Madagascar?"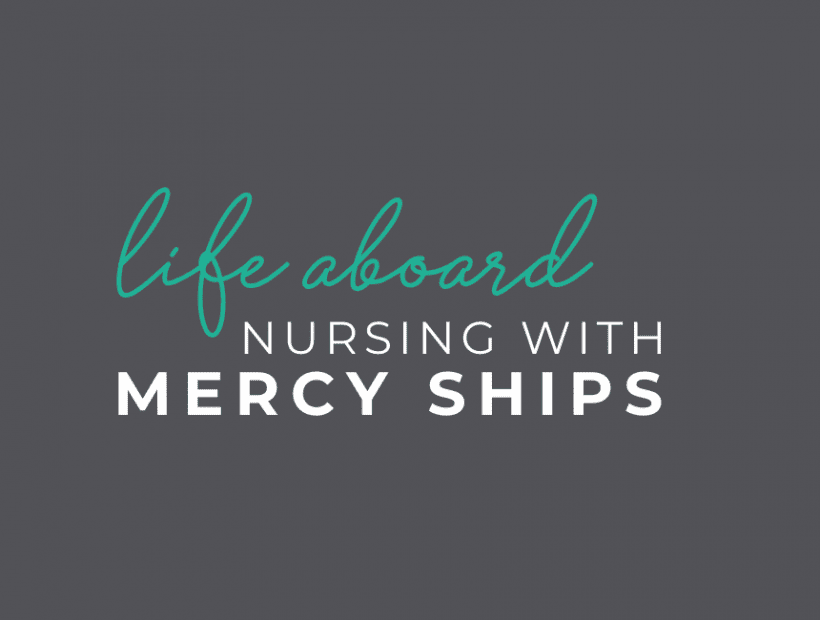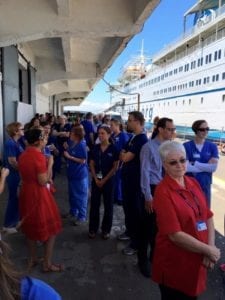 With little surprise, this is the main question I have been asked by many people since returning home. However, it's a much more difficult question to answer than one may expect. Of course, I can say, "It was amazing." It was, but it was so much more than that. It's also kind of an awkward question because I never really know what aspects of my experience people are inquiring about. Do they want to know about work? Play? Cultural differences? The weather? Safety? As I look back on my two-month journey, the most intense experiences I had in Madagascar are both complicated and hard to explain.
One of my strongest impressions is the feeling of living in a very poor, third-world country. Every day I walked out of the nicest apartment I've ever lived in to find people sleeping outside our garage in cardboard boxes. Another strong memory is the relationship and bond I developed with my coworkers with whom I both lived and worked. It's hard to convey the impact of these experiences with someone who has not shared them.
I truly loved and deeply cherish my time in Madagascar – for the opportunity to serve, learn, explore the world, meet different people, and discover more of my gifts and aspirations. It was uncomfortable at times, like when I couldn't walk down the street without the locals turning their heads and shouting or whistling at me. It was also challenging to explain why I am a vegetarian to the locals when their reality is that they eat whatever they can get that day, with little, if any, choice.
I learned about the rich Malagasy culture, including the language (of which I will forever know a few words). The beautiful Malagasy music is one of the things I will miss the most. I learned about the unfortunate, and the ultimately preventable, epidemic of fistulas and the sad and tragic way that affected women are treated. I witnessed and experienced first-hand the non-existent local healthcare system and corrupt government. All of these factors, and more, shaped my experience. I'm sure it will take a while for the richness and depth of my experiences, and their lessons, to sink in and be fully appreciated.
There is a mind-boggling disparity between the quality of life in the U.S. and that of Madagascar. Though there is tremendous poverty in the U.S., the majority of the population has access to fresh water, nutritious food, quality shelter, and decent healthcare. In Madagascar, the vast majority of the population will never know any of these basics. Most of the population of Madagascar is chronically malnourished, resulting in diseases and much suffering.
It was a very sobering realization for me, along with others who serve on Mercy Ships, to experience the joys and challenges of Malagasy culture and life first-hand. Although I am unsure exactly what is in store for my future, I know that I will continue to travel overseas to help people in the future. Whether it is with Mercy Ships or a different organization, I yearn for another experience and opportunity to serve, learn and widen my horizons and self-understanding, similar to this precious one. A piece of my heart will forever reside in Madagascar.
—
In May 2014, Travel Nurse Across America (TNAA) announced a partnership with Mercy Ships, as part of its ongoing philanthropic activities. TNAA sponsored four nurses to volunteer on a healthcare delivery mission in Africa. Mercy Ships, a global charity organization, uses ships – floating hospitals – to provide free surgery and dental care in impoverished countries. Mercy Ships has been in operation since 1978. The nurses sponsored by TNAA worked for eight weeks each on the African mercy ship docked in Cotonou, Benin. Follow the TNAA blog for Mercy Ships updates.