October 19, 2022
Interventional Radiology Tech Career Guide: Pay, Job Outlook
Interventional radiology is a medical field focused on using various imaging equipment to conduct minimally invasive procedures on patients, lessening recovery time and patient risks. Interventional radiology professionals might use combinations of X-ray, ultrasound, MRI, and CT technology to guide various equipment like needles, catheters, or wires inside a patient's body during these procedures.
Interventional radiology procedures are administered by a physician with the assistance of an interventional radiology technologist or IR tech. This career guide will provide you with an overview of a job as an interventional radiology technologist, including how to become an IR tech and the salary and career outlook for this essential healthcare profession.
Part 1: What is an IR Tech?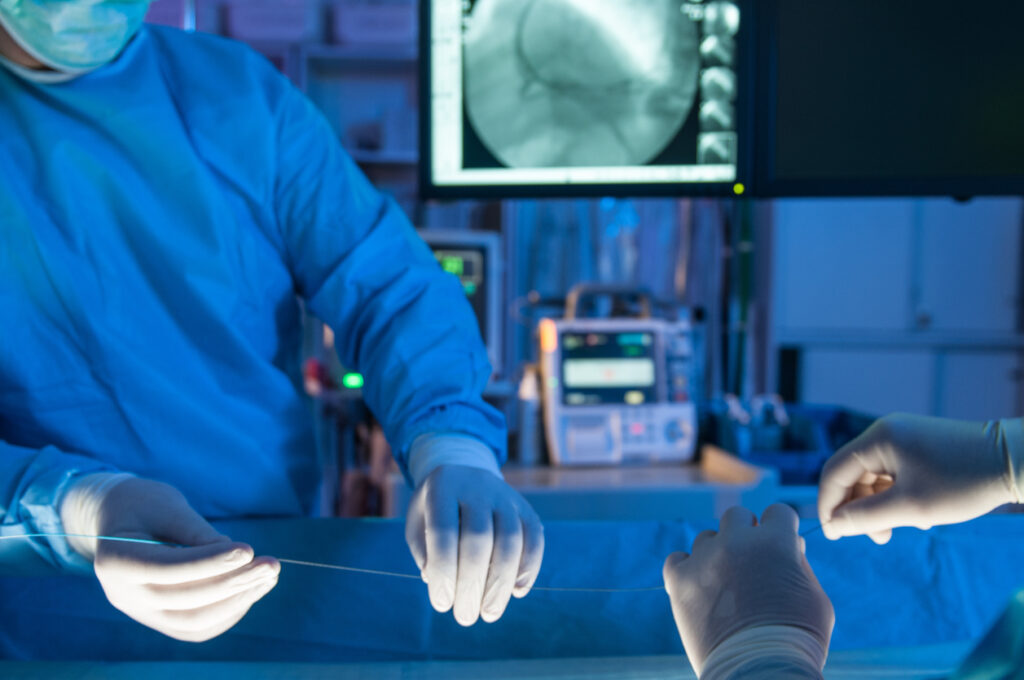 An interventional radiology tech is a specialized radiologic technologist who helps physicians with minimally invasive procedures that guide instruments through a patient's blood vessels and organs. Some procedures involving IR techs include:
angioplasty

biopsies

image-guided thermal ablation

stenting

thrombolysis
An IR tech sets up sterile equipment trays, positions patients correctly for interventional radiologic procedures, helps operate fluoroscopic equipment, and helps capture images. They must be knowledgeable about the procedures, equipment, and anatomy visualized.
Part 2: How to Become an IR Tech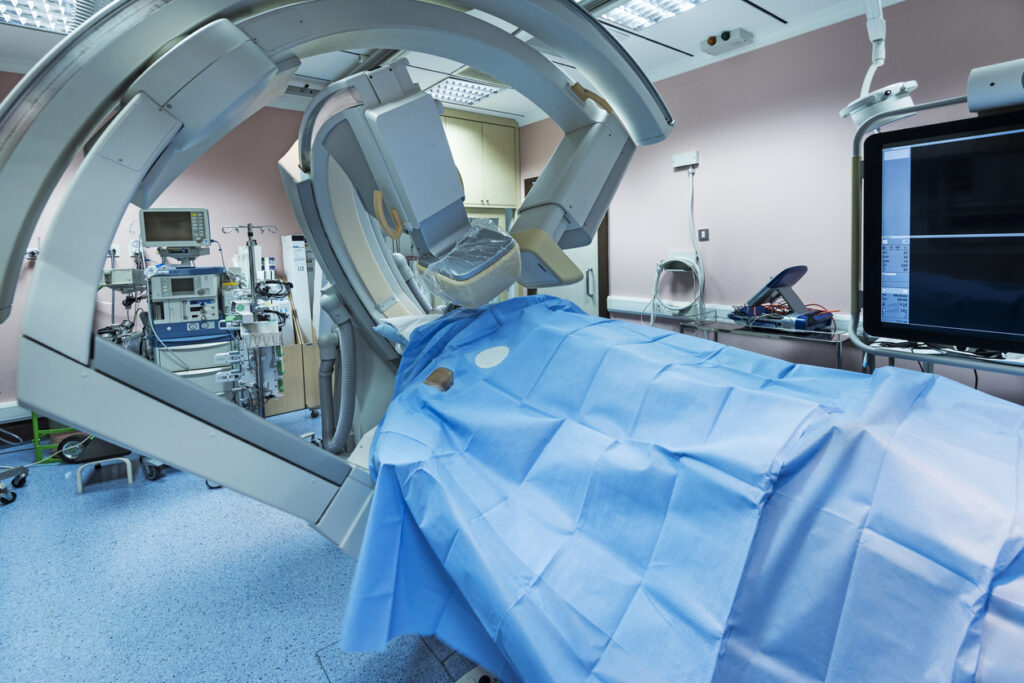 Step 1: Get Your Education
An IR tech needs to complete an associate degree program in radiology or a bachelor's degree in medical radiology. The program needs to be accredited by the American Registry for Radiologic Technologists (ARRT).
Step 2: Apply for Certification and Registration with the ARRT
Once you've completed your education program, you will need to obtain certification through the ARRT. These are the steps to earning certification as an IR Tech:
Submit proof you have completed the educational eligibility requirements, including their

Didactic and Clinical Competency Requirements

specific to radiography. How you demonstrate these is up to your program, but the ARRT does have suggested guidelines.

Pass the

ARRT ethical requirements

.

Pass the

ARRT certification exam

specific to an interventional radiology tech, such as vascular interventional radiology (VI) or cardiac interventional radiology (CI).

Additionally, you'll need to maintain your credentials by

following these steps

listed by the ARRT.
Step 3: State Licensure
Because many states require you to obtain a state license before you can practice, it's important you research what your state's requirements are. A state license is different from an ARRT certification.
Part 3: How Much Do IR Techs Make?
Becoming an IR tech can be a rewarding and challenging career choice, but how much do IR techs make?
According to the Bureau of Labor and Statistics, the median IR tech salary is almost $62,000 annually. However, a radiologic technologist's salary varies depending on geographical location, experience, and work setting. You can level up your career by becoming a traveling IR tech, taking assignments at facilities across the U.S. Get started by viewing the travel IR tech jobs available through TNAA.
Part 4: IR Tech Jobs
Interventional radiology technologists primarily work in hospitals. IR tech jobs have an expected growth rate of 6% between 2021-31, around the average of all occupations. Approximately 16,600 job openings are expected each year to meet the growing demand for IR techs and replace those who leave the field to retire or pursue other career opportunities.
Part 5: Who to Follow and IR Tech Resources 
The American Registry for Radiologic Technologists (ARRT)
Radiological Society of North America
American Society of Radiological Technologists
Instagram Hashtags – follow these hashtags to find relevant content shared in the interventional radiology technologist community:
#InterventionalRadiology
#IRTech