November 21, 2014
Mercy Ships: Setting Sail on Mercy Ships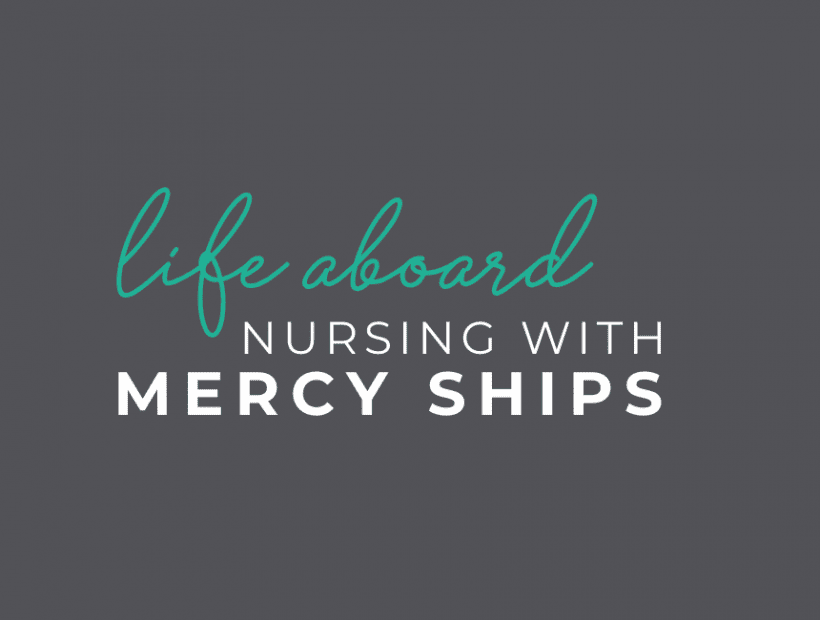 It's finally here! After months of preparation, a TNAA traveler is beginning a 10-week mission assignment aboard a Mercy Ships floating hospital. Lee Clouse, a PICU nurse, will be docked in Madagascar from November 23, 2014, through January 30, 2015. She'll be providing weekly updates from the ship, so follow this blog to learn about her adventures on Mercy Ships.
Lee has been working as a travel nurse with TNAA since 2006 and has been on numerous assignments around the country. She also
has a long-standing interest in mission work. For the last 10 years, she has volunteered as a charge nurse along the AIDS Lifecycle Organization's 550-mile ride for awareness in California, helping to assess, triage, and treat 3,000 cyclists riding from San Francisco to Los Angeles.
"Volunteering is an essential aspect of my life that I am very passionate about," said Lee. "I view it as a chance to contribute to my community locally, nationally, and now globally."
This assignment fulfills a long-time dream of Lee's to volunteer for a healthcare mission in Africa, and we're excited to help her do it.
"Being selected to be a TNAA-sponsored Mercy Ships volunteer is certainly a dream come true," said Lee. "Combining my passion for nursing and travel while representing a company that also supports mission work on a global scale is a once-in-a-lifetime opportunity, and I feel honored to be chosen as a candidate."
—
In May 2014, Travel Nurse Across America (TNAA) announced a partnership with Mercy Ships, as part of its ongoing philanthropic activities. TNAA sponsored four nurses to volunteer on a healthcare delivery mission in Africa. Mercy Ships, a global charity organization, uses ships – floating hospitals – to provide free surgery and dental care in impoverished countries. Mercy Ships has been in operation since 1978. The nurses sponsored by TNAA worked for eight weeks each on the African mercy ship docked in Cotonou, Benin. Follow the TNAA blog for Mercy Ships updates.