June 1, 2023
Visit These Vibrant LGBT-Friendly Cities in the U.S.
A recent Human Rights Campaign Foundation report found that nearly 20 million Americans are part of the LGBTQIA community. The numbers seem to increase as time progresses, and LGBTQ pride is celebrated. 
In the United States, numerous cities have made a name for themselves as LGBTQ community safe-havens. Some of these are famous, some are popular, and others are hidden gems that every community member should visit. 
Keep reading to discover the best LGBT-friendly cities in the U.S. 
San Francisco, California
One of the most significant LGBTQ populations in the country is found in San Francisco. 
The city of San Francisco hosts the most memorable celebrations in the country, welcoming in over 50,000 people every summer for their LGBTQ Pride Festival. 
View this post on Instagram
Additionally, the city has many LGBTQ-owned businesses, including cafes, bakeries, restaurants, nurseries, yoga studios, home decor shops, and much more. 
With rainbow-painted crosswalks and gay-friendly districts, San Francisco is the city that goes above and beyond to make sure members of the community feel seen, safe, and celebrated. 
Portland, Oregon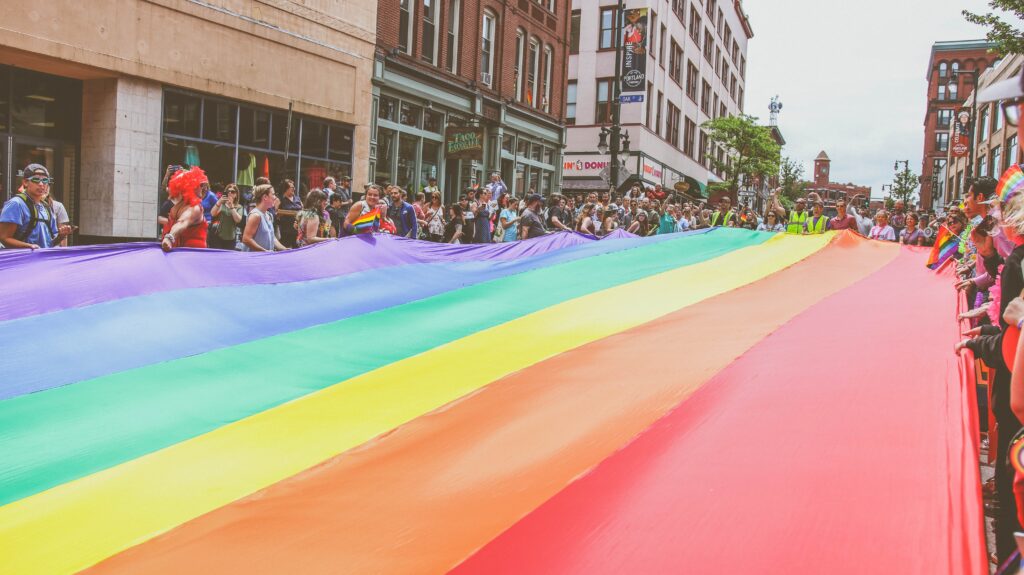 The city of Portland has a rich history of LGBTQ activism, dating back to 1970 when the Portland Gay Liberation Front (PGLF) was first formed. 
Currently, Portland is home to dozens of businesses and organizations owned by members of the LGBTQ community, which can all be found on the Gay Portland Directory or the Oregon Pride in Business website. 
When visiting Portland, you can rest assured you are in an LGBTQ safe space.
New Orleans, Louisiana
Home to the most prominent LGBTQ celebration in the south, New Orleans is loud and proud during Labor Day weekend. 
Southern Decadence, an event that began in 1972 as a going-away party, has now been stretched into a multi-day festival. The most recent event brought in over 275,000 participants. The festival includes lively parades, celebrity performances, and drag shows. 
New Orleans also hosts several other pride events, such as New Orleans Pride Run & Walk and Gay Easter Parade. 
The city also has a vast stretch of LGBT-friendly businesses in the French Quarter open all year round. 
New York City, New York
With gay-rights protests beginning in 1969, New York was one of the earliest cities to support the LGBTQ community in the U.S. New York City also has the largest trans population (over 50,000 people) in the country. 
View this post on Instagram
Fifth Avenue is filled with grand floats, performers, sponsors, and supporters for the Pride March in June. 
The city hosts several parades supporting the LGBTQIA community, including the Youth Pride Parade, New York City Drag March, PrideFest, and the Queens Pride Parade. The events are produced by a non-profit organization called Heritage of Pride, which aims to work toward a discrimination-free future where everyone is equally protected under the law. 
Orlando, Florida
In terms of size, the LGBTQ community in Orlando is one of the largest in the nation. The city attracts tourists from all over to attend its Come Out With Pride parade and Gay Days events hosted at a local theme park. 
Come Out with Pride is a parade hosted in Downtown Orlando that can stretch up to a mile long. The parade is held in honor of the 49 people who lost their lives during the 2016 tragedy at a well-loved gay nightclub called Pulse. 
Gay Days events occur at Disney's world-famous Magic Kingdom. The attendees dress in red to support the LGBTQ community, and the celebration lasts a week. 
Your TNAA Community
These cities go above and beyond to ensure that they're an LGBTQ safe space and a great place to celebrate who you are. Explore these and other cities as a TNAA traveler. 
Here's to the LGBTQ community and all the wonderful people, past and present, who have done so much for the movement.