March 20, 2019
Meet the #TNAAGivesBack Nurses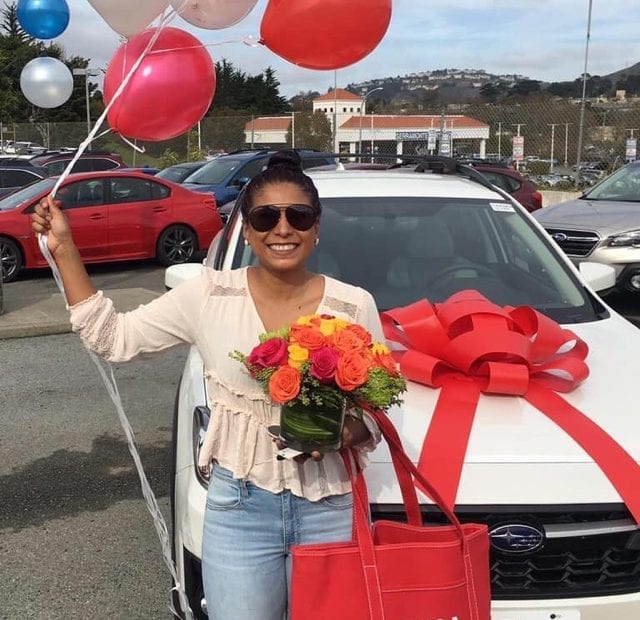 Please note: this giveaway is now closed.
Giving Back to Travel Nurses
#TNAAgivesback was inspired by the journey of our travelers' experiences and wanting to assist them along the way. Since October 2018 we gave away four Ultimate Prize Packages, which included four brand new vehicles. Our travel nurses make sacrifices and often embark on these journeys alone. We wanted to give back because we believe that the travel nurse journey deserves to be celebrated.
We asked ourselves, what can we give our nurses that could make a lasting impact on their life?
Having reliable transportation impacts day-to-day living, especially for travel nurses. Whether they're traversing across the country for new assignments or visiting family, we know receiving a new car can enhance a nurse's life professionally, personally, and financially.
Meet our Nurse Winners From Our 2018-2019 Giveaway
Tammy
In October we kicked off our #TNAAGivesBack Ultimate Prize Package Giveaway by surprising our very first winner, Tammy! We absolutely loved spending time with Tammy. She shared her personal story; making this moment in her travel nurse journey seem even more emotional. Tammy has endured so much hardship over the past several years; and though she thought about leaving the nursing profession, she has always known patient care fuels her heart.
Jenn
In November, we traveled to Baraboo, Wisconson to brave the cold and award our nurse Jenn with the #TNAAgivesback Ultimate Prize Package Giveaway! We surprised Jenn, along with her family, and gave her a brand new vehicle. Jenn knew she wanted to be a nurse after spending time deployed as a tech with the U.S.Army. We are thankful for her, and all who have served our country. It truly brings us joy knowing Jenn chooses to #travelwithTNAA.
Jenn is also now a DAISY winner. Read about her career here, or just go look at her cute pup!
Monica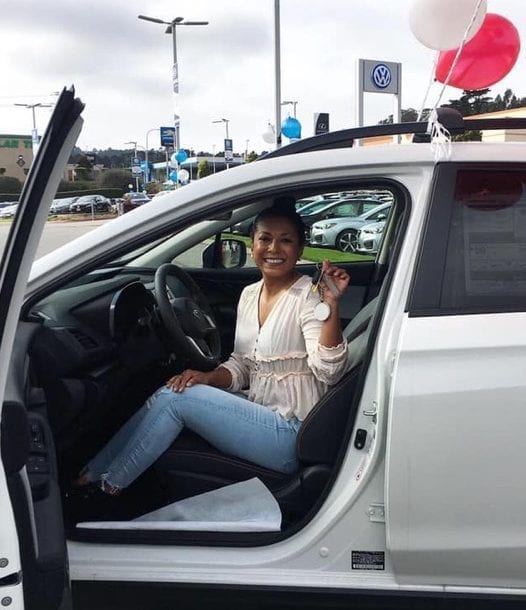 In December, Monica won the #TNAAgivesback Ultimate Prize Package Giveaway! Our team traveled to #California and surprised Monica in an incredible giveaway moment. Monica had known she wanted to be a nurse since she was little. She loves traveling and spends time giving back through mission work.
Rochelle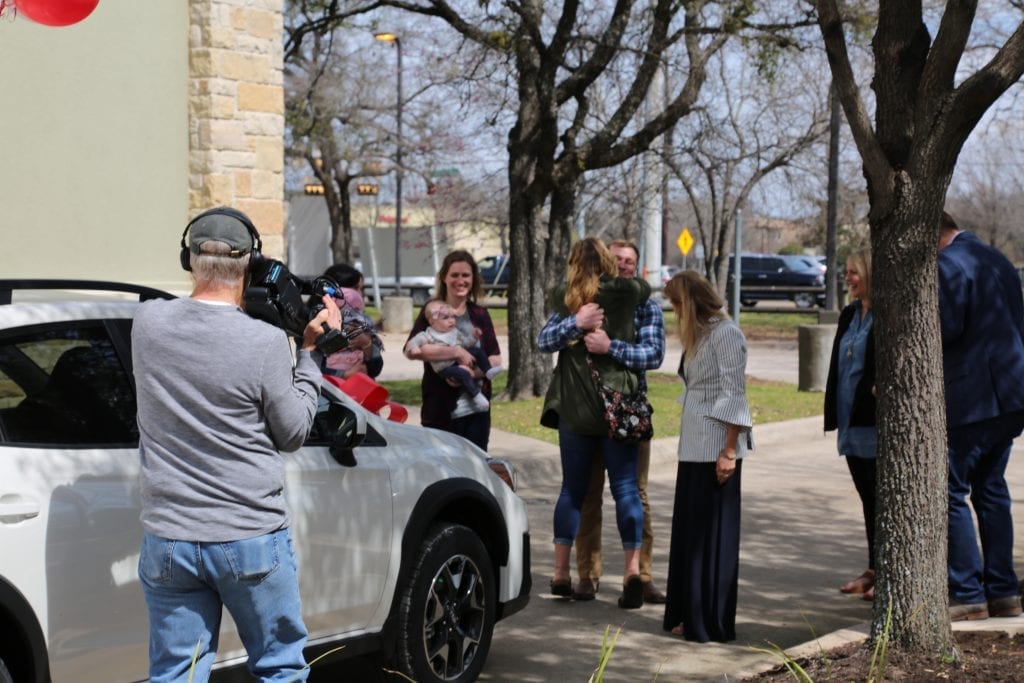 Congratulations to our January #TNAAgivesback Ultimate Prize Package Giveaway winner, Rochelle! This time we traveled to Austin, Texas. We were able to bring Rochelle's family along to create another incredible giveaway moment. Rochelle just booked her third travel nurse assignment and is looking forward to making the trip from Texas to Maine in a stylish, reliable Subaru. We enjoyed getting to know her wonderful family and are so grateful Rochelle chooses to #travelwithTNAA. Rochelle received a 2019 Subaru Crosstrek from Subaru of Little Rock.