December 22, 2014
Mercy Ships: Preparing for Christmas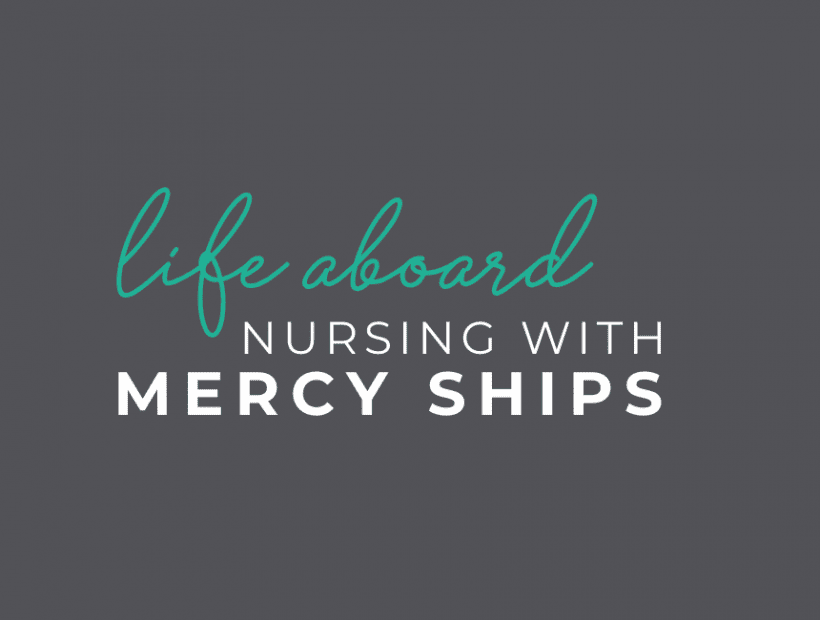 12/22/2014 –
It's a little hard to believe that Christmas is only days away and harder still to realize that I've been on the ship for four weeks as of Sunday. Time has flown by and yet there are moments when it feels as though it has just stopped.
The ship is decorated in its Christmas finery, and we are starting to have Christmas performances. Tonight is our Christmas Ballet show and the night after will be caroling and the cookie exchange. It's odd for this gal from the States to be in a country where it's 85 degrees with 95% humidity and we are singing carols about "dashing through the snow."
I'm working on Ward D, which is our Max-Fac ward and is normally a happy place to work. We see children and young adults with shocking facial anomalies, but after repair, there is a glow in their eyes and in the eyes of their caregivers as well. We DO see miracles. Noses were created where there were none, and large tumorous masses were removed, changing not only the look of the patient but their spirit as well.
This week, however, we have had a somberness come over the unit. Two children that came to us for biopsies and evaluations were told (by chaplaincy) that there was nothing we could do for them. Our chaplains have a God-given gift to deliver such news in a way that doesn't leave the families and patients in despair. That being said, it has been VERY hard on the nurses, especially those who were primary nurses for these two patients. How do we comfort another when there just aren't words to explain or take away the hurt and pain of knowing there is an inevitable loss? We pray together, we hug a lot, and we continue to encourage one another to remember that we HAVE to take care of our own being in order to continue to do the work that we are obviously called to do, and it bears repeating, we pray.
On another note, last night there was a moment of lightness on the unit when I noticed all the Malagasy women had tied up their hair in scarves so that the cotton from the sheets didn't dry it out. It's a practice that goes on all around the world for women of color with textured hair. My heart was feeling heavy and I wanted to get out of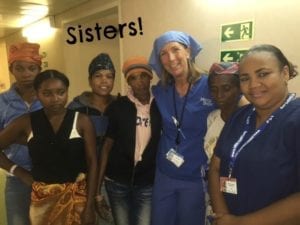 my own head, so I too put on a "scarf". The women deemed me their "sister" and after hearing this, I asked if they wanted to have a photo taken together (which of course they did since pictures are a VERY big deal here). I need to share that NONE of these women are patients, and I will not give any identifiable information as to who belongs to whom. Let's just say that the mood lightened a bit, and they will have a keepsake of their time here (I'll print up the pics and laminate them). Sometimes that is the best nursing I can do.
Lee 🙂
—
In May 2014, Travel Nurse Across America (TNAA) announced a partnership with Mercy Ships, as part of its ongoing philanthropic activities. TNAA sponsored four nurses to volunteer on a healthcare delivery mission in Africa. Mercy Ships, a global charity organization, uses ships – floating hospitals – to provide free surgery and dental care in impoverished countries. Mercy Ships has been in operation since 1978. The nurses sponsored by TNAA worked for eight weeks each on the African mercy ship docked in Cotonou, Benin. Follow the TNAA blog for Mercy Ships updates.