January 18, 2016
Mercy Ships: Seeing the Results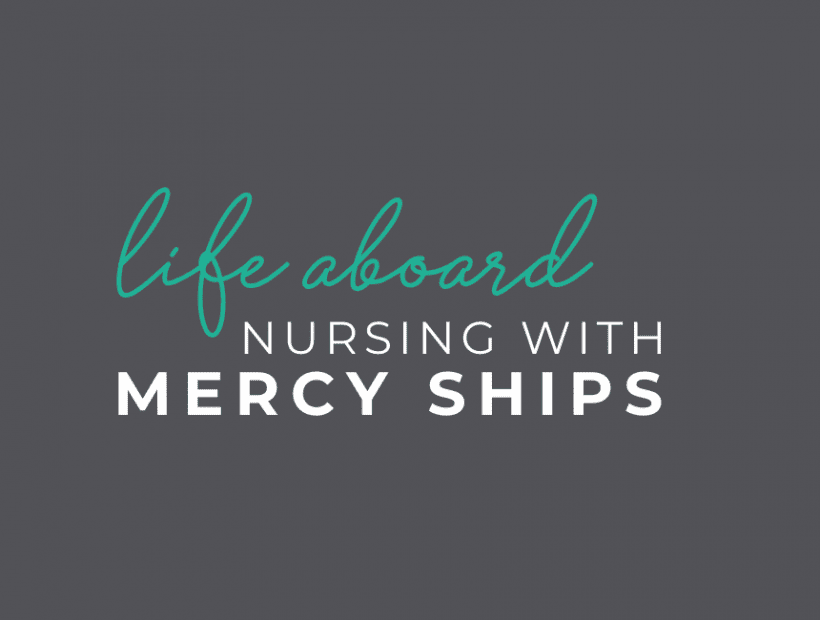 "You can't change the whole world but you can change the whole world for one person, and the next one, and the next one." Dr. Gary Parker
The number of patients began to increase this week, which meant my ward had to take patients from other wards. We had general surgery patients along with other post-op patients waiting to be discharged. I was really able to see the impact we have on our patients. With the VVF (Vesico-Vaginal Fistula) patients you don't get the chance to see the same physical changes as you would in the other wards since VVF surgery is internal. With the VVF patients, you see a change in their confidence and affect as they sing and walk down the halls not having to worry about being wet, which in its own way is just as amazing as the other changes. As much as I love caring for my VVF ladies, it was amazing to learn about other procedures and be a part of their change.
As mentioned in my bio, I had previously researched Mercy Ships and saw a lot of photos and videos of patients before and after surgery. You can imagine the feelings and excitement each patient has when they look in the mirror for the first time after surgery. I was able to watch a teenage boy look in the mirror for the first time after having a tumor removed from his neck. I can't put into words how amazing it was to watch him as he looked in the mirror, then turned away as if in disbelief, and then looked at the mirror again with a huge smile on his face. At that moment I truly understood the magnitude of what is done daily on the ship and although we may not be changing the whole world, we are changing the whole world for our patients.
Veloma,
Ashley
—
In May 2014, Travel Nurse Across America (TNAA) announced a partnership with Mercy Ships, as part of its ongoing philanthropic activities. TNAA sponsored four nurses to volunteer on a healthcare delivery mission in Africa. Mercy Ships, a global charity organization, uses ships – floating hospitals – to provide free surgery and dental care in impoverished countries. Mercy Ships has been in operation since 1978. The nurses sponsored by TNAA worked for eight weeks each on the African mercy ship docked in Cotonou, Benin. Follow the TNAA blog for Mercy Ships updates.