November 7, 2016
Mercy Ships: Silver Linings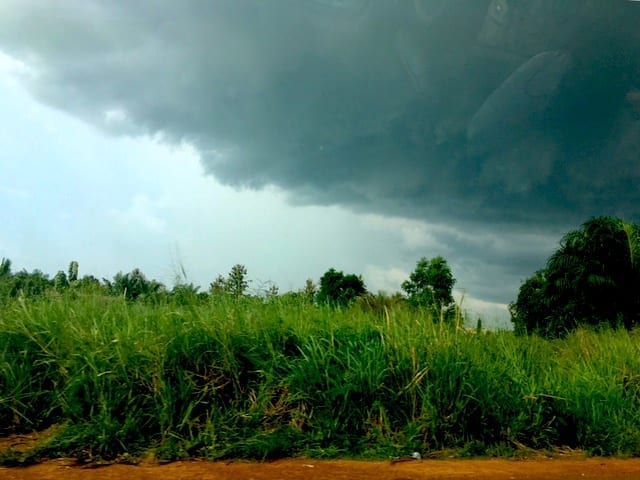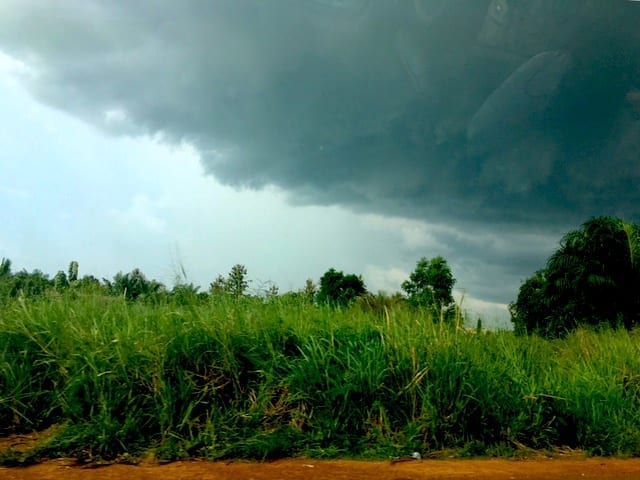 Signs of Promise and Renewed Hope
It's the rainy season here in Benin. The skies can be clear and bright blue, and suddenly, dark grey clouds roll in, bringing with them a torrential downpour. There's usually no warning, and they're over almost as soon as they start. But they can leave behind an absolute mess. Or a rainbow, depending on where you're looking.
Last week, it poured. This week, there were signs of promise and renewed hope.
After the chaos of the weekend – surviving medical emergencies, a busted pipe and a flooded sterilization room, and long nights putting everything back to rights – Monday was both welcomed and dreaded. Physically, we all had to find the strength to begin again. Emotionally, we all welcomed the distraction. As we slowly gathered in the hallway for our Monday morning meeting, my team did something that caught me completely off guard. They began singing "Happy Birthday."
To me.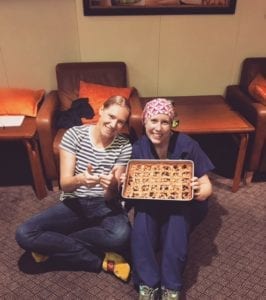 The Miracle of Life
They had remembered my birthday in all of the mess. Coworkers gave me cards and small gifts. Someone had baked me an authentic Dutch apple pie and some "butter cake." How do I explain how that felt? All of our thoughts and time and energy had been poured into one person's life over the weekend. Not only did they remember me in all of this, but we got to celebrate the extension of that fragile life at the same time we celebrated another year of mine.
So Monday brought encouragement and a sense of normalcy. All three operating rooms were kept busy with maxillofacial/ENT cases. From tonsillectomies to facial reconstruction, we all found the distraction we needed to make it through the week. We worked. And we watched firsthand or listened to, the progress of that patient over the weekend.
Dressing change. Breathing tube out. Awake and alert. Sitting up in bed. Standing up. Walking down the hallway – unassisted. Less than a week later, this person is joining in worship service on the ward.
Call it what you like, but I'll just go ahead and call it what it is. A miracle. Plain and simple. Talk about a silver lining to some serious storm clouds.
And the best birthday present, ever.
—
In May 2014, Travel Nurse Across America (TNAA) announced a partnership with Mercy Ships, as part of its ongoing philanthropic activities. TNAA sponsored four nurses to volunteer on a healthcare delivery mission in Africa. Mercy Ships, a global charity organization, uses ships – floating hospitals – to provide free surgery and dental care in impoverished countries. Mercy Ships has been in operation since 1978. The nurses sponsored by TNAA worked for eight weeks each on the African mercy ship docked in Cotonou, Benin. Follow the TNAA blog for Mercy Ships updates.