June 19, 2023
Need a Change? Switching Agencies is Easy
There are likely countless allied health or travel nurse agencies vying for your attention. Finding the perfect agency that truly understands your needs and fits your style can be a journey of trial and error. While you're looking for finding "the one," consider making the switch to TNAA. We make the transition seamless and hassle-free, offering you a world of exciting opportunities, industry-leading benefits, and a full team of support. We know it takes time and effort to get started with an agency, but it's worth it at TNAA. Here are the reasons why. 
Personalized Support & Guidance
Compatibility is essential when it comes to your agency relationship, and it all starts with your recruiter. Your TNAA recruiter wants to know who you are as a healthcare professional and as a person. They will take the time to get to know you, your career aspirations, and your preferred working environments, and they'll keep you updated on the current state of the industry, ensuring you're well-informed and empowered to make the best choices for your career. 
Your agency guidance and support don't stop once you've received your assignment. We genuinely care about your success and well-being, so don't be surprised if we pop up throughout your journey to check in on you. From finding your perfect match to ensuring your happiness, our team is here to make your traveling experience unforgettable. 
"My interaction with TNAA has been entirely positive because of my recruiter Suzanne. Suzanne has truly raised the bar for what I expect from a recruiter. Her proactive, hands-on approach, regular updates, and swift responses are outstanding. Unlike my previous recruiters from [other agencies], Suzanne took the initiative to immediately explore potential job opportunities and kept me in the loop every step of the way. Suzanne would check in with me regularly to see how my travel assignment was going and to see if there was anything she could do. I have never come across a recruiter as dedicated and efficient as Suzanne. Her professionalism made TNAA stand head and shoulders above competing travel nurse agencies." – Soleste F., RN 
Seamless Credentialing & Onboarding
A smooth onboarding process is crucial for travel nurses and allied travelers to hit the ground running and start their assignments with confidence.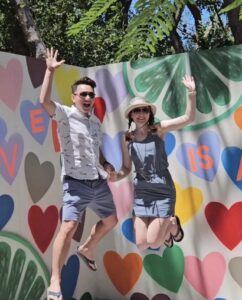 From the moment you say 'yes' to a TNAA assignment, our QA team springs into action. They work closely with you to gather all the necessary documentation, including licenses, certifications, immunization records, and more. Need a license for a new state? Don't know where to go to get your drug screening? They'll walk you through the process, set up the appointments, and pay for what you need to start your assignment. Our QA team is here to take the stress off your shoulders, allowing you to focus on your patient care. 
"Rainier and I have always appreciated the QA department's commitment to making sure we have a good contract. We receive regular check-ins via email on how we are doing. In particular, Rainier and I were both having a rough start to a new contract and I happened to have received an email from the QA department, so we decided to explain some of the difficulties we were experiencing. By the next day, our QA specialist called us and assisted us in figuring out a plan on how to determine a solution. It has been so amazing knowing that we not only have our recruiter to lean on but the QA department is ready to help if we ever need some extra support!" – Amy and Rainier N., TNAA travel nurses and ambassadors. 
Competitive Benefits
At TNAA, we believe in taking care of your heart, mind, and the relationships that mean the world to you, which is why we work to offer the best benefits package in the industry. We go above and beyond the standard benefits of health, dental, and vision – though we have those options & they start on day one! We also offer a 401(k) plan for your future savings, mental wellness resources for you and anyone you consider close, a repeating referral bonus program, and so much more! Check out our full range of benefits here. 
Housing Assistance
Finding the perfect housing as a travel nurse can be a real headache, but we're here to take that pain away. Consider us your housing matchmaker, connecting you with the ideal accommodations that fit your unique needs and budget. 
Our housing specialist is aligned with your recruiter and ready to cater to your every housing desire. They'll get to know you on a personal level, understanding your preferences and needs, so they can work their magic and find you safe and cozy accommodations every time. Plus, we have multiple housing options, so you can choose what works best for you each assignment. Read all about our amazing allied health and travel nurse housing department here. 
Boutique Agency Experience
TNAA stands out with a level of personalized service and support that goes beyond expectations. Part of #theTNAAdifference is that we prioritize your individual needs and preferences, ensuring a seamless and tailored experience throughout your assignments. We prioritize open communication and prompt responses, ensuring that you feel supported and valued every step of the way. So, are you ready to make a change and travel with TNAA? Apply today!