January 10, 2018
Travel Nurse Tips for Saying Goodbye to Friends at the End of a Contract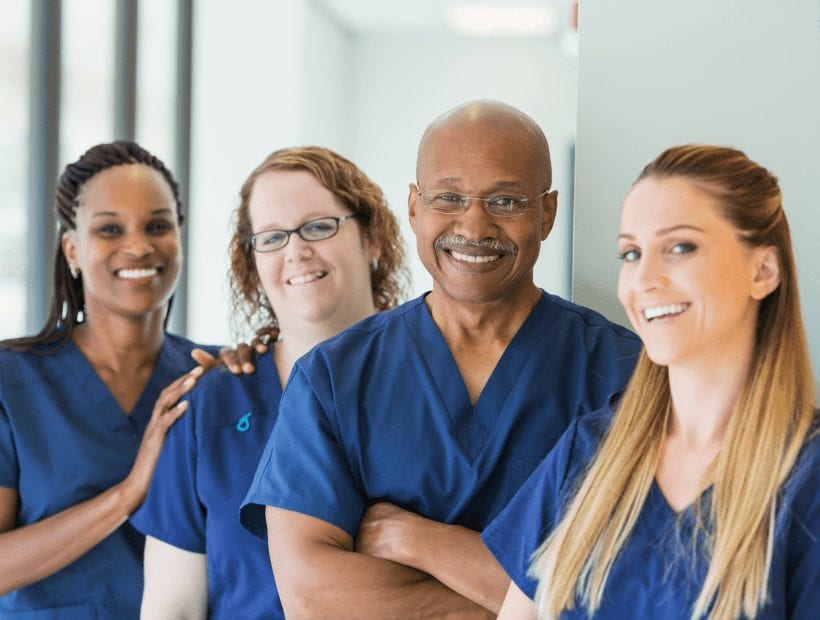 Tips to Saying Goodbye at the End of Your Travel Nurse Contract
As soon as travel nurses step into their hospitals on a new assignment, they are focused on learning the ropes, getting to know their new city, and making new friends. However, they may have forgotten to think about their goodbyes at the end of the assignment. Travel nurses are used to having to get acclimated to a new environment quickly, but they may not be so accustomed to saying goodbye over and over again.
It can be difficult, especially if they had a great experience and developed close friendships with fellow nurses, hospital staff and neighbors. To help cope with the end of an assignment, travel nurses on a new assignment should keep a few things in mind.
Extend Your Contract
If you truly loved your new hospital and city and have made great friends, there is no harm in asking for an extension. If the hospital still needs travel nurses, it may be in their benefit — as well as yours — to simply extend your contract. After all, they've taken the time to train you, and getting a new set of travel nurses may only set them back further as they have to retrain on hospital protocols all over again. Talk to your personal recruiter and recruitment agency to see if you can extend your contract by a few weeks or months — but remember, at the end of the extension, you may still have to say goodbye.
Throw a Goodbye Party
If you've bonded with your colleagues at the hospital, there's no reason to only say a quick goodbye on your last day on the job. Instead, invite your coworkers to a casual get-together at your apartment or house, or host a happy hour (or after-work) gathering at a nearby restaurant, café or bar. After weeks of working together closely, it may be the perfect way to bid farewell to those you have to come to consider friends.
Bring in Farewell Snacks
If you and your coworkers don't have the time to attend a small party — or you're limiting your party to only your closest friends outside the hospital — bring some cookies, cupcakes or other baked goods or snacks into the hospital to share with the staff. Since hospitals are generally busy places with little time to sit around, attach a brief note to the box that everyone can read. In this note, you can describe your experience to fellow staff, expressing your appreciation to them for making your experience on this assignment one to remember. If you are particularly close with any staff members, you can also write individual notes to those colleagues, or even offer individual treats.
Look for a Similar Nursing Position
Sometimes, it's not just the people at the hospital that made your assignment successful. If you particularly enjoyed the type of position in which you were working, it's worthwhile to seek a similar one to ensure that you continue to enjoy your work as a travel nurse. If you do decide to go for a similar position, make sure to ask for recommendations and references — the feedback from senior members of staff can help boost your chances of landing an even better assignment in a similar position elsewhere.
Stay in Touch
Keeping in touch is easier said than done, but thanks to smartphones and social media, it's easier than ever before. If you use Facebook, Instagram or any other social media platform, follow or friend them to keep in touch after you've left. Form chat groups to stay in touch with your former colleagues, keeping them updated on your life and theirs. If you don't have the time to do so, make sure to add them to your annual holiday card list or note their birthdays to send cards each year. You can also plan visits back or try to get another travel assignment at the same facility.  Make sure any time you're back in your old city, stop by the hospital or make an arrangement to meet up for a cup of coffee.
Travel nurses are often excited to start their new position, but less excited to say goodbye at the end of the contract. After weeks or months of working with new nurses and hospital staff members, you may have formed close friendships — but even though you're leaving the hospital, there's no reason for it to be a permanent goodbye. Throw a party and promise to keep in touch, and stick to that promise. You may realize that you've formed lifelong friendships around the country.
Take it From a Nurse
Check out this guest article over on The Gypsy Nurse where a travel nurse breaks down the life of leaving new friends.