October 26, 2018
Tips For Surviving the Night Shift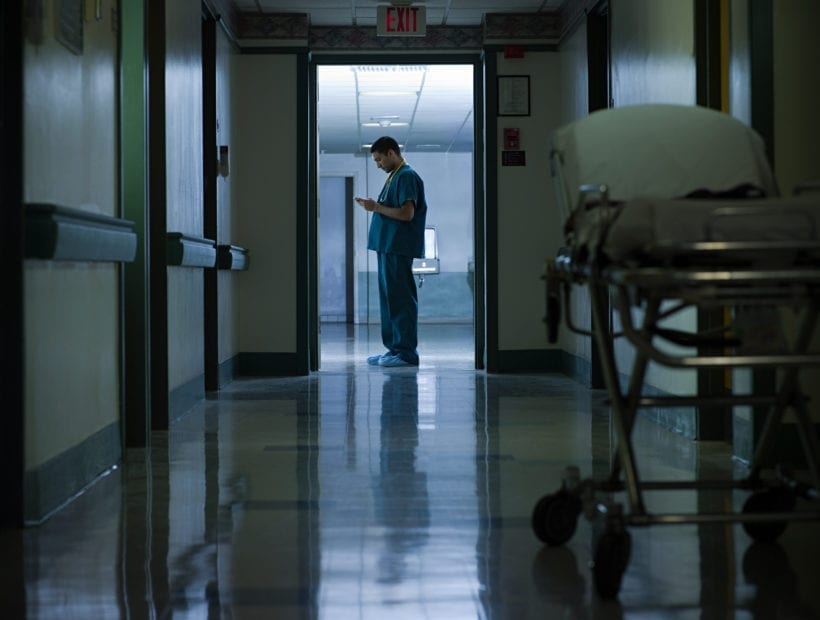 Surviving the Night Shift
Whether you're starting your first assignment working the night shift or you're practically an owl after years of working nights, there are certainly challenges to working through the wee hours of the morning. Here are some of the best tips about how you can make the most out of working the night shift.
Create a New Sleep Schedule
When you're used to sleeping at night and working in the day, it can be difficult to adapt to a new sleep schedule. Give your body time to adapt over the course of a few weeks. Make sure to still aim for about eight hours of sleep. For example, if you work from 11 PM to 7 AM, and you get home at 7:30, shoot for an 8:00-8:30 "bedtime" and set your alarm to wake you up around 4 or 5 PM.
Invest in things that will help create an environment conducive to sleep and trick your body into feeling like it's night. Get some room darkening shades, and buy a white noise machine or use a white noise app on your phone to help drown out anytime daytime noises outside.
Avoid Getting Isolated
It's common for travelers who work when most of their friends and family are asleep to get lonely. Develop friendly relationships with the other travelers on your shift and schedule things to do with friends or family on your off days or before you start your shift. Keep in touch with phone calls and text messages to avoid feeling isolated, too.
Take breaks with the other travelers working the night shift and develop personal relationships with them if you can. Many health care travelers say they've cultivated strong friendships with other travelers who have embraced the night shift.
Exercise and Nutrition
Night shift workers are more prone to fatigue and sleepiness. It comes with the territory of the job. However, regular exercise is one of the most powerful things you can do to improve your energy level and boost your mood. Go to a yoga studio, join a running club or gym – find whatever works for you and stick to it.
It's also critical to fuel your body with the proper foods to keep your energy levels up. Consume foods that help give you energy but don't weigh you down or make you sleepy. Salads, fruits, nuts, and high protein foods are great choices.
Be Aware of Patient Needs
At night in the hospital it can often be quiet with lots of patients sleeping and their families and visitors have gone home for the night. However, some patients require more attention at nighttime or they may need more reassurance from the traveler. Take advantage of the quieter times to provide the best patient care and the opportunity to develop a deeper rapport with your patients without being overwhelmed with the number of patients needing attention.
If you're ready to embark on a traveling adventure, no matter what the shift, our team of experienced recruiters are ready to help you find your dream assignment. Contact us today at 1-800-240-2526 or apply online to get started!