August 4, 2023
TNAA Recognized as a Top Rated Healthcare Staffing Firm
We are excited to announce that TNAA has been recognized as a Top Rated Healthcare Staffing Firm for the first half of 2023 by Great Recruiters. 
Our recruiters received the second most reviews of the winners and were the only team with over 700 reviews to earn a rating of above 4.9. TNAA recruiters continuously earn recognition as top-rated healthcare recruiters in America, helping TNAA stand out as one of the best travel nurse agencies to work with. We are honored to work with this talented team of experienced healthcare recruiters who provide an exceptional experience for travel caregivers from day one. Congratulations to you all for earning this award! 
"The recognition is validation that the care, time, and effort we put into our relationships is valued," says Rose Fulton, Senior VP of Recruitment at TNAA. "Travelers give compassion every day, and we want to match that back to them. We hire great people and train constantly to ensure every traveler has an extraordinary experience. TNAA doesn't have a handful of star recruiters; we have a galaxy."
We are thrilled about our recruitment team's recognition and owe it to our incredible travel nurses and allied healthcare professionals. Their overwhelming contribution of over 8000 positive reviews on Great Recruiters led to this recognition. Thank you to everyone who left reviews for our recruiters and contributed to this achievement.
Here is one example of our caregivers' great feedback: "Emily has been forthcoming with details, providing prompt responses to questions, and has facilitated great contracts! She has been a great resource for me as I've navigated multiple travel contracts."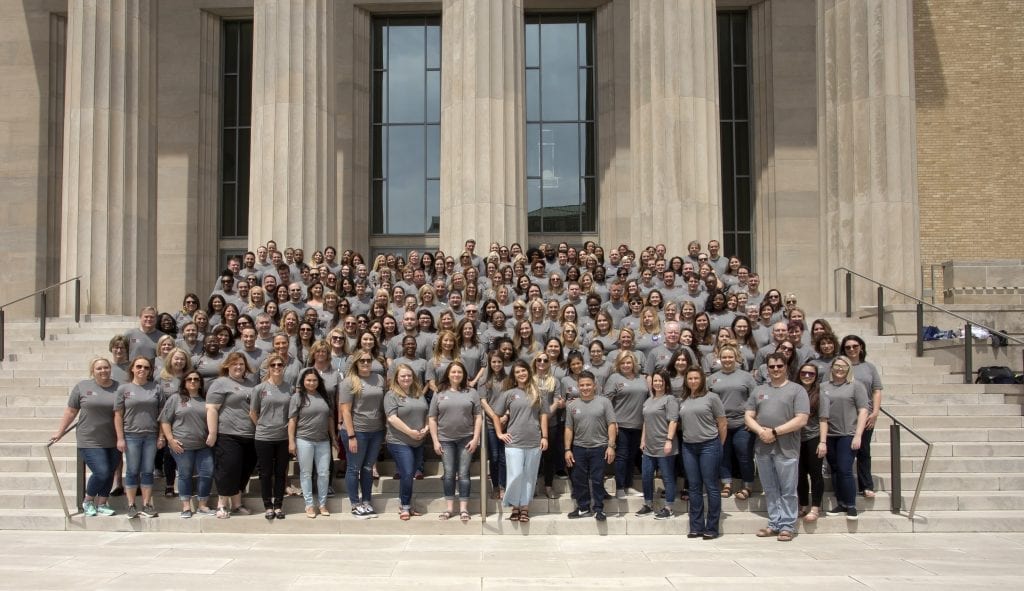 About the Award
Great Recruiters is an experience management and brand promotion platform that automates online review capture down to the desk level, enabling users to provide better candidate & client experiences, increase referrals, improve organizational efficiency & QA, and grow their brand reputation.
"Winning a Top Rated award is the recognition you achieve when you are committed to providing a consistent, quality experience," said Adam Conrad, Great Recruiters Founder & CXO. "It takes daily consistent effort across the organization to build a reputation strong enough to meet our standards of excellence. When you work with a Top Rated staffing firm, you can rest assured you're working with the greatest."
Find Your Next Travel Healthcare Assignment with TNAA
Ready to work with an allied health and travel nurse agency with a culture of honesty, transparency, and unmatched customer service? Apply today and experience what makes TNAA one of the best travel healthcare staffing agencies.
Are you a travel healthcare worker who has worked with TNAA? Leave us a review on Great Recruiters. We appreciate your feedback.