May 13, 2023
How TNAA's Clinical Department Supports Every Traveler
Meet the TNAA Clinical Department
It's challenging to summarize the various way in which TNAA's Clinical Services team supports our travelers, much as it is difficult to explain the impact a healthcare professional has on the lives of their patients.
Our Clinical Services team, who brings a combined 250+ years of bedside nursing experience in 30+ specialties to TNAA, is made up of clinicians who have worked or are currently working at the bedside. They've experienced every type of patient and family situation and understand the struggles that can come with the profession. They get you, have been in your shoes, and are part of the team to advocate for you. We get the value of having someone who truly understands your challenges as a healthcare professional, and that's precisely the empathy and professional support you'll find within TNAA's Clinical Services team.
Guiding & Supporting You On Your Journey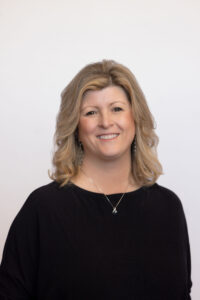 So, what exactly does the clinical team do?  Our care for our travelers begins the minute their application comes through the door with a thorough review of their profile and qualifications. During your assignment, you can anticipate continued support from your Clinical team through check-ins, career coaching, celebrating achievements, and direct feedback. A majority of the clinicians on our team are former travelers, so we understand the unique concerns that come with being a traveler. Rest assured if you encounter any clinical barriers along the way that they are in your corner to advocate!
"We recognize the difficulties you face in your work environments,"  says Jill Eliassen, TNAA's VP of Clinical Services. "Our Clinical Services department is here to provide support and lend a listening ear as we empower you with the necessary tools and guidance to overcome any challenge you might encounter. We've been there, we get it, and we strive to be your advocates."
How are Travel Nurses & Allied Travelers Supported?
If you run into a challenge on an assignment, feel unsafe, or there is a misunderstanding, violation, or problem between the facility and the traveler, the Clinical Services team is there to jump in, hear each side, and find a speedy resolution. If a traveler needs continuing education or training, the team helps them learn precisely what to do and makes it as easy as possible.
TNAA's Clinical Services team is also proud to engage travelers through recognition, which includes partnering with the DAISY Award program. There are times when a patient, family member, or coworker reaches out to the facility where you're on assignment to shine a light on the compassionate care you provide. We want to hear it and would love to share in recognizing you. Send any outstanding awards or acknowledgments you receive to your recruiter, who can send them to the Clinical Services team so that we can recognize you within the agency.
The support our Clinical Services team provides sets each traveler up for success and is something you won't find in every allied health or travel nurse agency. They are part of a well-oiled support machine at TNAA, which includes our recruiting, benefits, quality assurance, housing, and payroll teams, and so much more. Thanks to dedicated specialists in every department, the TNAA team works together to provide an excellent experience for every traveler.