November 13, 2019
Travel Nurse Career Guide: MedSurg Nursing Jobs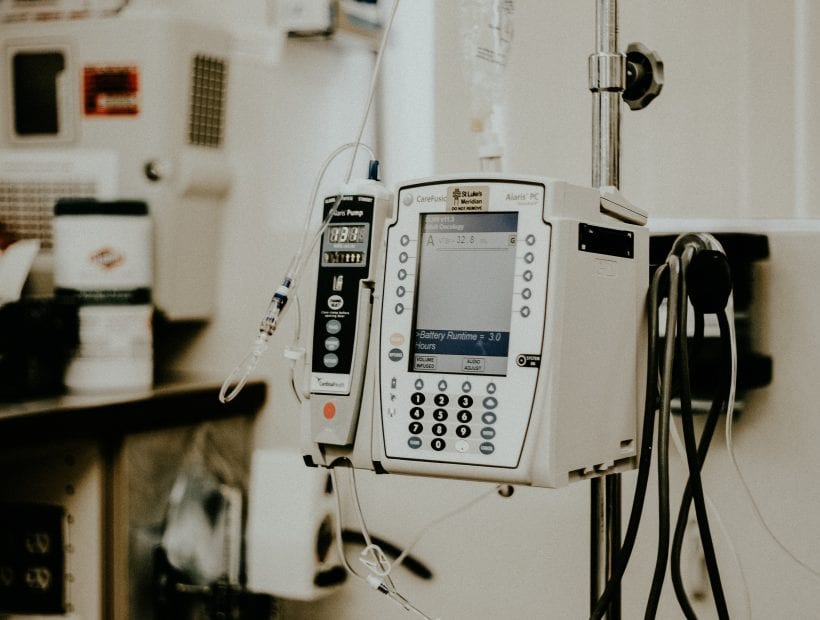 MedSurg nursing is a crucial specialty, and on the floor, these nurses care for a variety of patients who are acutely ill. From patients who are recovering from surgery to a unique mix of challenges, explore what it's like to work as a MedSurg travel nurse. Whether you're a new grad nurse thinking about travel nursing or an experienced MedSurg nurse stepping into travel, this guide will give you insight into what it's like working on the floor in facilities across the country from someone who has been in your shoes.

Part 1: What is a MedSurg Travel Nurse?
Medical-surgical nursing is the single largest nursing specialty in the United States. RNs who work MedSurg care for adult patients who are acutely ill with a variety of medical conditions and diseases or may be recovering from surgery. This variety requires MedSurg nurses to be master coordinators, multitaskers, and level-headed. Oh, and skilled in just about everything.
MedSurg RN, Anna
TNAA Ambassador, Anna, is a MedSurg nurse who has worked as a travel nurse in facilities across the country, from Washington DC to Washington state. We asked her to tell us why she loves her specialty:
"Working with MedSurg, Tele, and trauma patients was my first staff nursing job in the acute care environment! They offer a lot of opportunities to new graduate nurses, whereas it can be difficult in other specialties to break into without any nursing experience. MedSurg can be tough; however, it encapsulates such a large variety of patient populations allowing me to take assignments in a variety of settings/units. For example, MedSurg units can include cardiac patients, trauma patients, transplant patients, and even oncology. So there is a lot of chances for variety which can keep the work setting interesting and gives you the ability to learn a lot from each subtype."
MedSurg RN, Trish
TNAA Ambassador, Trish, is a MedSurg nurse who has worked as a travel nurse in facilities in Washington, South Carolina, California, and more tells us why she loves her specialty:
"A lot of nurses tend to look down on MedSurg. We don't have "trauma drama." Our patients aren't typically "critically ill," and we get our fair share of crazy. I like to think of MedSurg nursing as knowing a little (or just enough) about a lot.  In MedSurg, you may get a patient who presents as confused, but being confused can mean a lot of things. Being confused can indicate infection, hypercapnia, or hypoglycemia. And this is where a solid MedSurg background makes all the difference. There is never a dull moment in MedSurg."
Part 2: MedSurg Experience & Certifications
To work as a travel nurse, you need at least 1 year of experience in an acute care facility. And MedSurg is no different. Most facilities want to see that you have had time to develop your skills before you travel, as you often will have limited orientation on assignments.
Most MedSurg nurses hold the following certifications:
BLS, Basic Life Support

ACLS, Advanced Cardiac Life Support
You can beef up your credentials with the following certifications:
NIH, Stroke Certification from the National Institutes of Health Stroke Scale

PICC Certification
Part 3: What is it Like to Work as a MedSurg Travel Nurse?
Our travelers have worked in MedSurg units all over the country. And walking into a new facility every 13 weeks makes the job of caring for patients inherently different. We asked Anna and Trish what it was like to go into different facilities to work caring for a variety of patients.
"It can be challenging. MedSurg units often have the highest nurse-to-patient ratios, which can expedite the feeling of burnout. As I mentioned before, MedSurg can include a wide variety of patient populations. While that can be exciting, it also means you are constantly learning a vast amount of new information needed to apply to your practice in the short period of training time you receive as a traveler, which can be stressful! Especially because our license and personal goals rely on providing the best and safest patient care. I find myself being used often on units with higher acuity patients, as they tend to have a lot of staff turnover requiring the need for travelers." — Anna
"Travel nursing within MedSurg can be a difficult task. A good MedSurg nurse needs not only to ask questions but needs to identify reliable fellow nurses to ask questions of quickly. Think, who do you want to ask about the facility's policy and procedure for initiating tube feedings on a patient with a freshly placed PEG tube? You have to be quick on your feet and ready to take care of the sickest patient on the floor and do so on your first night on the floor. You also need to remember to have fun with the staff nurses. They can be your biggest ally or your worst nightmare if they don't like you or find you an asset to the floor. As a travel nurse, I typically take an assignment and run with it. There are times when the facility needs travel nurses to chip in and take the shifts that staff nurses don't want. They will often tell travelers that they use self-scheduling. Still, it's important for travel nurses to remember that our presence is often based on the facility needing staff – so we work some undesired shifts, like weekends. 
"Rarely do other nurses grab a new travel nurse on the floor to ask them about a funky rhythm and what they would do to correct it.  They usually don't know our skill set when our feet hit the floor. I do notice that as I extend assignments and work in the facility for more than just 13 weeks, some nurses will start to recognize my skill set and will start to seek out advice and see me as an expert in the field." — Trish
Part 4: MedSurg Travel Nurse Advice
Get comfortable in your practice.

I have a very specific way of organizing my shift.  Every nurse does. Own your way of running your shift. Organize your shift the same way every shift, every hospital, and every facility — knowing how to stay organized is an excellent way of looking competent and confident.  MedSurg is the land of chaos. Just when you think it's smooth sailing, someone sets off a bed alarm, a new admission roles in, or staffing pulls your aid to sit for a suicide case. The more you know about what's due, coming up, or which patient gets what pain medication when — the better prepared you'll be to keep moving without having to stop and look stuff up halfway through.

Don't be afraid to speak up

. Being the new traveler on a unit can be intimidating (trust me, it gets so much easier), so it can be hard to voice your concerns to the higher-ups. One thing I've experienced in MedSurg is, being given patients inappropriate to my scope and experience, but if you're uncomfortable with anything, speak up! The facility is often accommodating or willing to teach you, and it's important to protect yourself and your license. Always contact TNAA Clinical – they have RNs on staff if you feel you're being asked to do something unsafe.

Stop. Breath. Smile. 7 O'clock always comes.

When I first started working in the hospital environment, I worked with a nurse who, when things got tough, would say, "7 O'clock always comes."  And you know what? It does. When the ship starts sinking, and you're underwater, that's when that nutty lady two doors down won't stay in bed, the gentlemen next to her still has pain, and the doctor you paged twenty minutes ago, well he won't call you back. Stop, Breath. Smile. They're all alive, and that's a good thing.  Then, ask for help. Find the charge nurse and, respectfully (i.e., DON'T COMPLAIN), ask for help. MedSurg is team-oriented; very rarely (in fact, possibly never) have I encountered a staff nurse who isn't willing to help a nurse who's drowning. You just have to ask and ask nicely.
Part 5: Who to Follow & MedSurg Resources
Our travelers are unanimous in saying that you should seek out fellow travelers. When you're on the road, and away from your support system, it's nice to build connections with people who just get it. Camaraderie goes a long way in the travel world.
Instagram:

@nurselifeRN — beware, this meme account can get a little wild

@codebluememes

@nursesofinstagram

#travelwithtnaa

Facebook

: 

It Takes a Nurse

Nurses Rock

Travel Nurse Across America