November 22, 2019
Travel Nurse Career Guide: OR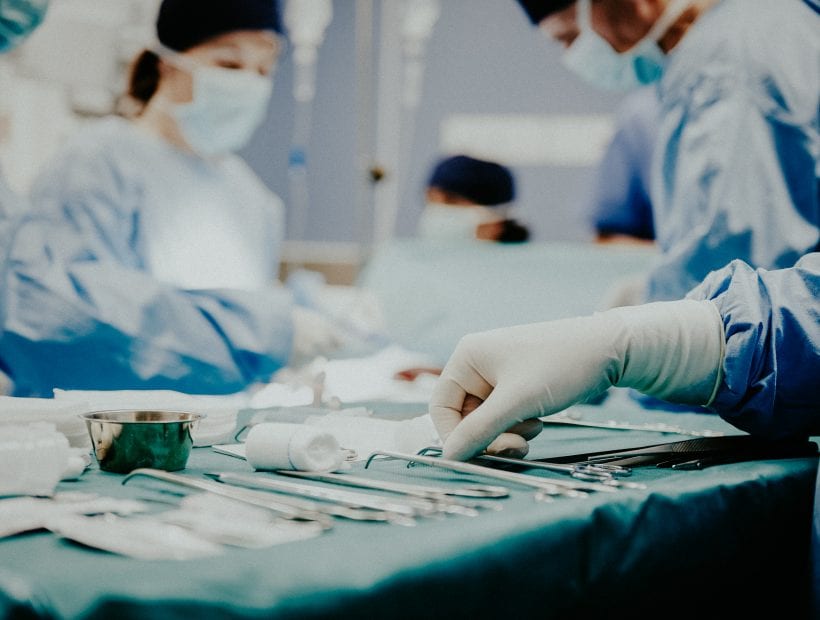 Perioperative, Surgical or OR nurses, whatever you call them, they care for patients before, during, and after surgery. But more than that, they advocate for patients at their most vulnerable, under anesthesia. Regardless of the sub-specialty, it's clear OR nurses must be detail-oriented, flexible team players. Whether you're a new grad nurse thinking about travel nursing or an experienced OR nurse stepping into travel, this guide will give you insight into what it's like working on medical-surgical floors across the country from someone who has been in your shoes.
Part 1: What is an OR Travel Nurse?
OR nurses work in a variety of settings — cardiac, ENT, general, oncology, peds, plastics, neurosurgery, transplant, and trauma, and more. Nurses who work in the operating room must be flexible, detail-oriented team players who can work within a large interdisciplinary team of clinicians. Things move very quickly in the OR, so nurses need top-notch critical thinking skills. Like other nursing specialties, nurses in the OR also must deal with anxious family members and emotional strain.
OR RN, Tia
What is it like to work as an OR nurse in facilities all over the country? We asked TNAA Ambassador Tia to tell us all about her specialty.
"I chose the OR because I wanted something more fulfilling and exciting. I couldn't imagine having 6 patients and needing to divide my time between them. It would be hard for me to feel like I couldn't give all 6 patients 100% of my attention. Working in the OR allows me the chance to talk to my patients before we put them to sleep and connect with them. Working in the OR, I can help remove cancerous tumors or fix broken bones. And I get to see the better outcome. While I only get one patient at a time, and they are asleep, my role is huge. I'm the biggest advocate for each patient. I speak up for my patient when he or she can't speak for themselves. I'm making sure we are all doing what's right while honoring the patient's wishes, no matter how small.
I love the camaraderie. There is always a team: an anesthetist, a nurse, and a tech. You get cool with people and joke all day while getting ready for each surgical case.
My favorite thing about my specialty is seeing cool things and learning what it looks like to actually "fix" people. I've seen surgeons make ears for children born without them. I've watched doctors perform surgeries with robots. I've seen implants and watched fingers get re-attached. I love making patients whole again or being part of the team that gives them something they didn't have before. I love trauma. And I don't mind weird cases either."
Part 2: OR Travel Nurse Experience & Certifications
To work as a travel nurse, you need at least 1 year of experience in an acute care facility. OR travel nurse requirements are different because there is so much to learn. Most facilities require OR travel nurses to have 2 years of experience in the operating room. They want to see that you have had time to develop your skills before you become a surgical travel nurse, as you often will have limited orientation on assignments.
Most OR nurses hold the following certifications:
BLS, Basic Life Support

ACLS, Advanced Cardiac Life Support

PALS, Pediatric Advanced Life Support
Perioperative nurses generally hold additional certifications
Perioperative training,  AORN Periop 101 cert

CNOR

CNFA
Part 3: What is it Like Working as an OR Travel Nurse?
"OR is a busy and extremely fast-paced environment (unless you're working in a small hospital with just a few operating rooms). Doctors expect the nurses and staff to set up and get all the needed items for surgery on time. OR nurses are essentially runners. We get anything and all things required for surgery and act as helpers to the anesthesia team as well. I stay with all my patients the entire case and help take them to the recovery room. When being a traveler in the OR, you learn 1 surgical item can be called 5 things depending on what city or state you're in. You learn to guess what surgeons want by having them describe it. I call it the guessing game! I often know what they want or need, but they will call it something totally different than what I'm used to. So I always start playing an OR version of Taboo.
The coolest and most surprising thing I've learned as an OR nurse is that surgeons are humans too. They love their music! And some have great taste. In the OR, the patients are asleep, and surgery can take a long time, so they like music. Sometimes I'm the DJ, and other times they bring their own playlists."
Part 4: OR Travel Nurse Advice
Wear Comfortable Shoes.

 

Be nice to everyone.

The OR janitors can be your biggest allies. They are an excellent resource for finding where items live and helping you grab the things you need.

Be able to handle change.

At a moment's notice, the surgeon can change. That means you might need to get different items together because each surgeon has their own preferences. Anything can change. 

Have a sense of humor.

Be able to handle being yelled at — we call it a headache. A headache is when you have a not-so-pleasant doctor, and no matter what the team does, you can't please him or her. When that happens, the OR team basically starts silently gives each other looks.
Part 5: Who to Follow & OR Resources
Instagram Hashtags: 

#ornurse

is a great hashtag to follow to find relevant content shared amongst your OR peers