November 15, 2019
PACU Travel Nurse Career Guide & Requirements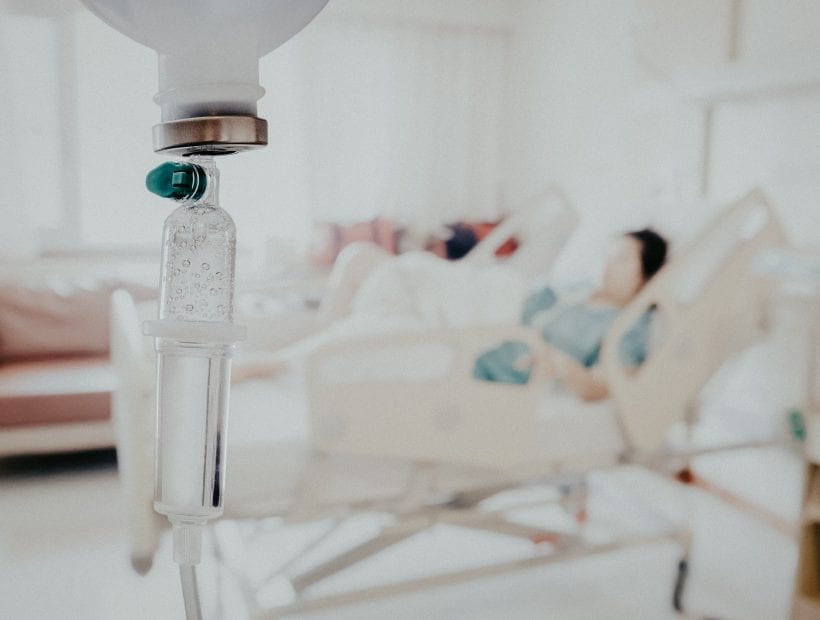 PACU — post-anesthesia care unit or perianesthesia — nursing is a crucial specialty, and on the floor, these nurses care for patients who have undergone anesthesia. From critical thinking and eagle-eyed observation, explore what it's like to work as a PACU travel nurse. Whether you're a new grad nurse thinking about travel nursing or an experienced PACU nurse stepping into travel, this guide will give you insight into what it's like working on the floor in facilities across the country from someone who has been in your shoes.
Part 1: What is a PACU Travel Nurse
PACU nurses are unique in the nursing field. They focus on providing observation and treatment of patients who have undergone anesthesia; think of them as recovery room nurses after surgery. They have to possess quick-thinking skills, sharp analytical assessment, and be able to work within a large interdisciplinary team of clinicians.
PACU RN, Laura
TNAA Ambassador, Laura is a PACU nurse who has worked as a travel nurse in facilities all over the country and tells us about her specialty.
"I have been a PACU nurse for 8 years now. Most of the time, PACU nurses will have prior experience in either the ER, ICU, or the OR. The reason is simple. You are caring for a patient fresh out of surgery. You need to be well versed in the care of a patient who may have an airway issue, high or low blood pressure, they may have lost a lot of blood, they may have neurological changes due to their surgery, they may need frequent pulse checks to name a few scenarios. Your experience in a previous critical care setting prepares you for the care they may potentially need. Seldom is a brand new nurse hired directly into PACU fresh from nursing school. You HAVE to have a nursing foundation — a base of education, knowledge, and experience. Consider this: If you have a patient in the ICU, you potentially could have them for the whole shift, or even days. In the PACU setting, at best, you may have them for an hour, but a lot can happen in that hour, and you need to be ready and prepared. This preparation can mean a person's life.
Many ICU and ER nurses choose to transition to PACU due to many factors. The quick turnover of the patient. Less tugging and pulling on patients or cleaning and bathing patients. Less family and visitor drama. Less patient drama. Less holidays to work. Less weekends to work. This scheduling is a huge reason why there can be a migration to PACU from ICU and ER."
Part 2: PACU Travel Nurse Experience & Certifications
To work as a travel nurse, you need at least 1 year of experience in an acute care facility. And the PACU is no different. Most facilities want to see that you have had time to develop your skills before you travel as you often will have limited orientation on assignment.
Most PACU nurses hold the following certifications:
BLS, Basic Life Support

ACLS, Advanced Cardiac Life Support

PALS, Pediatric Advanced Life Support
You can beef up your credentials with the following certifications:
NIHSS, National Institutes of Health Stroke Scale

CPAN, Certified Post Anesthesia Nurse — "This cert is a feather in your cap, as it directly relates to the PACU setting and looks excellent on your resume." — Laura
Part 3: What is it Like to Work as a PACU Travel Nurse?
TNAA Ambassador Laura is a PACU nurse from the South who has traveled throughout the country. We asked her what it was like to go into different facilities.
"As a traveler, the chances of me getting pulled to another unit are very slim. And by another unit, I am referring to a patient care floor such as Med Surg or ICU. It just doesn't happen. However, you do run the chance of being pulled to some specialty units. Some PACU nurses find this annoying, but for me, I embrace it. And you should go. And do you want to know why? It makes you more marketable. Go! Volunteer! Learn anything and everything because this not only leads to a good referral, but it also benefits you in your future job searches. Because I am up for being pulled, I have extensive experience in Preop, GI Lab, Conscious Sedation, Pre Admission Testing, and a fair amount of experience in Interventional Radiology and the Cath Lab. Don't be afraid to go to a new specialty area. Think about how this will potentially open a new door and many new locations for you! 
The downside to being in PACU is that a lot of the info you retained about drugs, drips, treatment protocols may fade into the background as you don't use that information as much. I suggest getting study guides for EKG's, critical care, or ASPAN study guides. I also look at the company's education sites as well as the facility that I am at, their internal CEU database. There is info out there, so utilize it."
Part 4: PACU Travel Nurse Advice
Keep a travel nurse binder.

I keep a binder, and inside is everything related to me as a travel nurse. All medical forms, immunization forms, drug screens, certifications, copies of transcripts from all my learning modules for proof of CEU's, receipts for all of my licenses. It's everything related to travel nursing is in there, and it goes where I go. For each assignment I take, I make another binder. This binder contains all emails and communications directly related to that assignment, my contract, timesheets, instructions, anything related to that assignment, along with all materials given to me by the facility. Once that assignment is over, the binder is put away. I plan to shred all documents later. I also have an app to turn photos into PDFs; this is helpful to my QA specialist and recruiter for credentialling. So even if I am at work and don't have the big binder with me, the hard copies I know are in the binder, and the pdf copies are in my Genius Scan App. I also make folders for my emails. I have a folder for hotel reservations, nursing license information, TNAA correspondences, etc. to keep things separate and make it easier for me to find.

Be flexible.

Keep an open mind. Be willing to learn something new. Volunteer. Remember, this makes you more marketable. And don't get drug into unit politics. Chances are you will hear the bad stuff, the annoyances, even witness the cliques, the potential attitudes. Remember, you are there but for a short time. You don't have a dog in that fight. You are not there to reinvent the wheel. That's the beauty of it. You work, you go back home or off to explore. You don't have to worry about what's going on in the unit or how to fix it. Not your problem. Remember, you are essentially getting paid to be on vacation.

Be Prepared.

First, have a nest egg. Have enough in savings for at least two months just in case you get hurt, decide to take a long break, a contract gets canceled, family at home needs you back. It will help to know you have a cushion to fall back on just in case. Second, remember that it's only 13 weeks. You can do anything for 13 weeks! Just remember, if you get stuck in a bad assignment, it has an end date and focus on that. You can do anything for 13 weeks. I promise. 
Part 5: Who to Follow & PACU Resources
ASPAN:

American Society of PeriAnesthesia Nurses

ABPANC:

The American Board of Perianesthesia Nursing Certification Inc.

Instagram:

 

#pacunurse is a great hashtag to follow to find relevant content being shared amongst your PACU peers

#travelwithtnaa