January 17, 2020
Travel Nurse Education Guide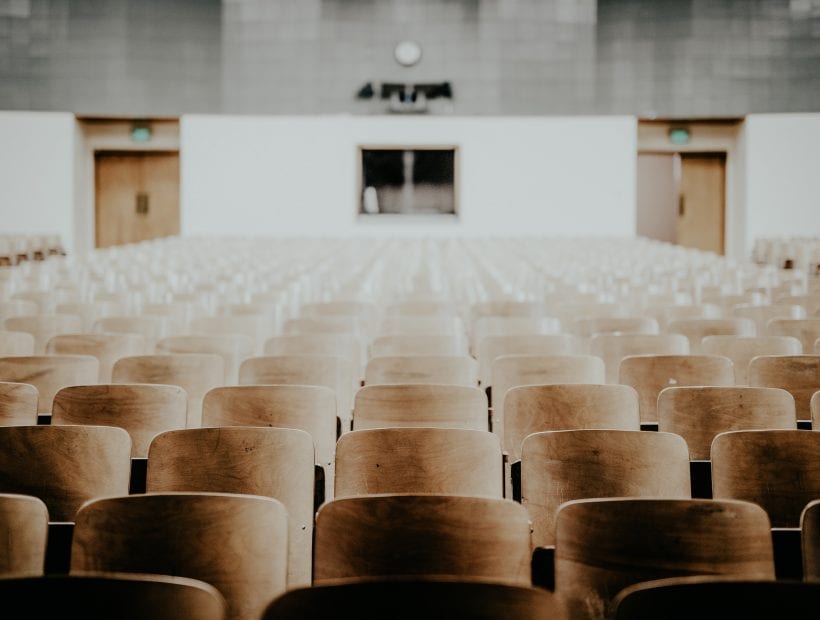 Travel Nurse Education Requirements, Programs & FAQs
Whether you're just starting to explore the world of travel nursing or already working in the field, this guide can help you navigate nursing education. There's a lot of information out there on continuing education requirements and BSN programs. But what do you need to know as a travel nurse? We're breaking down nursing degrees, continuing education by state, and what it all means for nurses who choose to travel with TNAA.
This guide covers a lot of information. Use these links to find what you're looking for faster.
Part 1: What Degree is Required for Travel Nurses? 
Often, the most talked-about element in travel nursing is the level of experience, but in reality, there are a lot of 'requirements' to becoming a travel nurse. You'll need an active nursing license (see all things nurse licensure on our Travel Nurse Licensure Guide), references who can speak to your nursing skills, plus a lot more you can read about here before you can hit the road. 
And it starts with your nursing education. Registered nurses must first hold a nursing degree from an accredited university to apply for their license and NCLEX exam. Like any nursing career, you'll need either an ADN or BSN: 
ADN

: Associate's Degree in Nursing

BSN

: Bachelor of Science in Nursing
Can You be a Travel Nurse With an ADN?
Yes! A BSN is not required to be a travel nurse; however, some facilities will only hire nurses who hold their BSN. Your recruiter will match you with jobs that you are qualified to work. It's important to remember that travel nursing is all about filling a need. Typically facilities will hire the first qualified nurse who interviews and can start quickly. Unlike perm staff hiring processes, time is of the essence, and travel nursing jobs need are filled as soon as possible. 
Both degrees prepare nurses to provide patient care that meets generally accepted standards.
Do Travel Nurses With Their BSN Earn More?
Staff nurses in a hospital are typically paid at a set salary based on their education level and experience. However, the travel nurse world is a world all its own, and that includes how they earn income. A variety of components make up a travel nurse pay package, such as hourly pay, non-taxed stipends, travel reimbursements, and more. Again, facilities will typically hire the first qualified nurse who interviews and can start quickly. Meaning, travel nurse pay is not directly influenced by education level or years of experience beyond the qualifications for the job. 
Remember: Travel nurses fill a need for the hospital or facility, meaning hiring moves quickly to continue providing quality patient care making speed and availability a vital factor in getting hired.
Part 2: RN to BSN
There's a big industry push for all nurses to have a BSN by 2020 — hello, it's here — and while it's not necessary for travel nursing yet, more registered nurses than ever are considering earning their BSN. With a growing field of program options to earn a BSN, from bridge programs to online courses, choosing how can be an overwhelming decision.  But first, let's break down why.
Benefits of a BSN
Magnet hospitals: BSN-prepared nurses are eligible to apply to Magnet Hospitals. This designation, obtained through the AACN, signifies that a facility is one of the best in the nation. The nation's Magnet hospitals, which are recognized for nursing excellence and superior patient outcomes, have moved to require all nurse managers and nurse leaders to hold a baccalaureate or graduate degree in nursing. Read more here.
Research Indications of Increased Skills: This AACN Fact Sheet indicates research shows BSN-educated nurses have lower patient mortality rates, higher proficiency at diagnosis and evaluating nursing interventions, and more. While our ADN-educated nurses perform at the highest standard, facilities rely on organizations like the AACN to provide guidance.
Higher Degree Opportunities: In order to obtain an MSN degree, a nurse must first complete a BSN program. And a master's degree is required to become a nurse practitioner, certified nurse anesthetist, or nurse educator — which all come with increased earnings.
RN to BSN Programs & Cost
Online programs are a great choice for travel nurses. The ability to complete coursework whenever and wherever you are removes most obstacles. For working professionals, online programs allow you to continue earning an income while advancing your career. But be aware, you'll need to stay motivated as you won't be 'forced' to sit in a lecture hall. Requirements will vary by school, but in general you'll need:
License in good standing: There should be no disciplinary action without explanation. If you do have any disciplinary action on your license, gather all documents from your BON and speak with admissions prior to applying to save time and money.
ADN degree: You'll be expected to have your ADN and be a registered nurse.
CBC: Criminal background checks are required for most licenses and nursing programs as there is a 'good moral character' standard.
Ensure your online program is accredited. There are 2 main accrediting bodies for nursing programs. They ensure the same standards and criteria across all nursing programs. Which ensures you're able to sit for the NCLEX and/or get licensed with your state.
Cost of RN to BSN Programs
Program prices will vary, of course, and there are a few factors to consider. Will you need to take any additional courses to prepare for a BSN program? Does the program require travel to the university to complete any in-person skills assessments? The cost of an RN to BSN program can range from $6,000 – $16,000.
RN to BSN Tuition Reimbursement Program
At TNAA, we love to see our travel nurses succeed in achieving their goals, and we want to help in any way we can. That's why we're proud to offer our RN to BSN Degree Program, which reimburses 100% of eligible tuition costs. 
How Tuition Reimbursement Works
TNAA has partnered with Aspen University to offer a BSN degree program available completely online, open to travelers anywhere in the country. The program allows students to work at their own pace, completing their degree in as little as 12 months or up to 24 months. Students are required to pay all tuition and fees up front, and TNAA will provide 100% tuition reimbursement once the program is successfully completed and documentation has been submitted proving all eligibility requirements have been met.
Part 3: CE Requirements
Completing your nursing education doesn't mean the learning stops. Continuing education is a crucial aspect of most licensed careers, and nursing is no different. It's incredibly important for travel nurses who often jump right into patient care after a brief orientation — you can read more on that on our Travel Nurse Orientation Guide. Continuing education units ensure that you: 
Keep your skills current

Stay up-to-date on industry changes

Learn new nursing techniques and emerging best practices
Most states require nurses to complete CE every 2-3 years to keep their licenses current and active. The same goes for specialty certifications. A few states do not require registered nurses to take CEUs.
State Requirements for CEUs
State CEU requirements vary widely. Some states require a portion of your continuing education to be on specific topics while other states leave the content to be decided by you. The number of hours can range widely as well, from 24 hours in some states to 45 hours in others. To be a travel nurse, you will need to hold a current and valid RN license within the state of the assignment. 
We've linked all the state boards of nursing below for you, but your TNAA recruiter can connect you with our licensing guru.
eNLC Compact States
The Nurse Licensure Compact (NLC) allowed a nurse to have 1 multistate license with the ability to practice in their home state and the other participating compact states.
What Does That Mean for Travel Nurses?
Being a nurse in a compact state allows your license to give you practicing privileges in the other 31 fully-implemented compact states. For travel nurses, it means a simplified process when you want to work in another state. You won't have to apply for and renew a variety of state licenses, which saves you money. It will also allow you to accept jobs quickly, and in travel nursing, it's all about speed.
You'll need to apply for a state's license and will be responsible for maintaining that state's requirements (in addition to the requirements of your primary state's license) if:
Your PSOR (Primary State of Residency) is a compact state and you want to work in a non-compact state. You'll also be responsible for maintaining the requirements of your compact license.

Your PSOR is a non-compact state and you want to hold another single-state license.

Your PSOR has pending eNLC legislation.
Part 4: Earning & Tracking CEUs With TNAA
We're proud to offer our nurses a solution to earn the continuing education they need through CE Direct. Through this partnership, we're able to provide our nurses with a high-quality continuing education resource. Our nurses have access to more than 600 ANCC accredited online courses available at no charge. When you choose to travel with TNAA, you're our employee. We believe in adding value to your professional life.
What is CE Direct?
CE Direct is a leading provider of continuing education for healthcare providers. It's designed to help you advance your knowledge, meet CE requirements, and provide better patient care. When your employer offers CE Direct, you'll get free, unlimited access to accredited continuing education. With courses and webinars available online, you're free to learn when and wherever you want.
For current travelers, simply ask your recruiter about CE Direct, and they will have a unique login created for you. Your CE Direct profile will keep a summary of your completed courses should you need documentation.
Managing Your CEUs and Continuing Ed Requirements
Tracking and managing CEUs can seem tedious, overwhelming, and complicated. Remember, you likely spent a great deal of time, and potentially money, to earn your CEUs, so don't let this task derail you. Ideally, you'll have a system in place to ensure you have a record of your CEUs and other relevant information that is easily accessible and up-to-date.
CEU Tracker Spreadsheet for Travel Nurses
Typically, a certificate is issued at the end of a course, training program or learning activity stating you've completed the required units. Nurses are required to keep certificates in the event of an audit. Some states require nurses to maintain documentation for up to 4 years. So simply completing the requirements isn't enough; you'll need to keep the proof.
While there are many ways to maintain records of your CEUs, we thought we'd make it easy on you. So we made you a spreadsheet.
Click the link to open the CEU tracker
Click FILE
Choose either

Make A Copy (to use Google Sheets)
Download in Excel (to use Microsoft Excel)

Fill in the yellow cell for hours required
Enter your CEUs as you receive them, and the spreadsheet will keep up with hours completed and remaining
Part 5: Travel Nurse Education Advice
"When it comes to earning and maintaining certifications, do your research about what certifications are required and highly preferred for your chosen specialty. Some certifications are required in some facilities and not others, depending on the patient population and acuity. So if you'd prefer to work at a level-1 trauma center in a busy city, then expect many different certification requirements and preferences.
Most certifications need to be renewed every two years, so it helps if you can do them somewhat close together, or around a significant time, such as a birthday month, to help you be mindful of the impending need to renew. " — Dacia, RN MSN
Dacia is an L&D travel nurse — read more from her and what it's like working as a labor & delivery travel nurse here.
"Make sure you know how many CEU's you need and how long you have to get them in. Washington has certain requirements for the type of CE's they want. When I initially applied they wanted an HIV prep course; they now also want every nurse to complete a training on suicide prevention. The board does provide links for acceptable programs that will offer it for free. California likes 30 hours every 2 years (I think). Life Hack – TravCon will give you so many CEUs for going to their seminars during the convention (last year was 12 CEUs for the whole conference) since you have two years to get them in, go to the convention, bank hours and then you only have to do a few others to get the minimum number you need to renew. I also get tons of stuff in the mail for various companies who profit off of the desperation of
procrastinating nurses who need hours quickly." — Trish, RN BSN
Trish is a Med Surg travel nurse — read more from her and what it's like working on the Med Surg floor as a travel nurse here.
"When it comes to CEUs, I don't have to do very many extras due to my certifications. But I recommend someone to start with just the required ones first, most hospitals have certification offerings that are needed for your job. To maintain your CEUs, try to do a few hours every 2-3 months, it keeps you up on current events. Don't EVER get to renewal time and have to cram. You won't retain the knowledge and that's what it's really about." — Lynette, RN BSN
Lynette was a "diploma nurse" for 30 years before earning her BSN. It's never too late!