June 7, 2022
Healthcare Traveler's Guide to the Midwest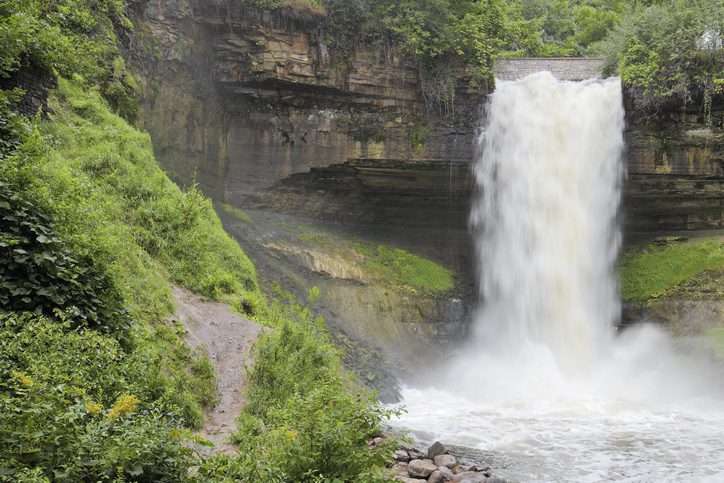 From Missouri to Wisconsin, we found affordable towns, natural escapes, and adventure-packed cities in the Midwest. We're talking miles of wilderness areas with a rich history of early explorers — hello Lewis, Clark, and De Soto. When you take an assignment in the Midwest, you're never far from a lake, river, or booming city. Take a train ride from St. Louis to Chicago, hike the Shawnee National Forest, and snowshoe across Wisconsin because the Midwest has it all.

Illinois
View this post on Instagram
Why We Love It
There's so much to love about Illinois. While everyone immediately thinks of Chicago, there's so much more to this state. From geological and archeological marvels to scenic small towns, travel nurses who take assignments in IL will find solace in all the natural beauty. Speaking of Chicago though, it's a necessity if you're nearby. You may prefer to live like a local, and we can't blame you for wanting to avoid tourist attractions, but the food and history of the Windy City can't be missed. We know licensing isn't the easiest there, but at TNAA, we offer a team of specialists behind each travel nurse. So you can expect expert advice, and reimbursement, to get your IL license in the shortest amount of time we can manage.
Where To Go & What To See
The Shawnee National Forest
If you're looking for unadulterated nature and enjoy American and Pre-American history, Shawnee National Forest is for you. Its Southern Illinois location makes it easily accessible if you're on assignment near the Missouri-Kentucky border. A short hike with unique rock formations takes you to the spectacular view of the Garden of the Gods. Another short hike at Cave in Rock State Park takes you to where the Ohio River has carved into limestone bluffs. Here you'll find a massive cavern that has a rich history as a hideout for river pirates, criminals, and outlaws. Camping at state parks typically costs $10-$20 a night, and you would need to look at permits for backpacking. Nearby Marion, Kentucky, also offers small Amish shops and homemade goodies.
View this post on Instagram
 Chicago's Museums
You won't have to look far to explore the far corners of the world. Some of the most acclaimed museums in the world call Chicago home. Start at Museum Campus where you'll find a 57-acre museum park holding the Adler Planetarium, Shedd Aquarium, and the Field Museum of Natural History. You can visit the nation's biggest collection of Egyptian mummies, see real moon rocks, and see prehistoric dinosaurs all in one area. Next, head to Hyde Park and explore the Museum of Science and Industry where you'll see more than 800 hands-on exhibits. From a real German U-boat to coal mining carts, you'll be able to interact with pieces of history that literally built America. Lastly, take in the works of Monet, Picasso, and Warhol at the Art Institute of Chicago. We're talking about the largest collection of French Impressionist paintings outside of the Lourve in Paris. For those interested in more knowledge and fewer crowds, check out these lesser-known Chicago museums.
View this post on Instagram
Starved Rock State Park
This park is special. First, it's in an area that's typically flat. Second, it's on the U.S. National Register of Historic Places due to its rich history. The park features 2,600+ acres along the Illinois River and boasts 14 different canyons with waterfalls. There's a gorgeous lodge and the specialty shops in town are just a quick tram ride away. You can take a quick, 2-hour drive from Chicago to visit the state's ultimate nature adventure. Oh, and in the winter you can even try ice climbing. Just make sure you opt for accident insurance first.
Missouri
Why We Love It
The Show-me State is a staff favorite and often considered the Heartland of the country. From urban centers on either side of the state, you're never far from the hustle and bustle of a big city or the silence of the wilderness. Many iconic business empires call Missouri home: Budweiser, Bass Pro Shops, Hallmark & more. See where Mark Twain's characters caused mischief on the Mississippi River or visit the National World War I Museum. Plus, the cost-of-living ranks low making Missouri the perfect spot for your next assignment.
Where To Go & What To See
St. Louis
Don't let the touristy rep stop you from visiting St. Louis. It's a short drive from virtually anywhere in the Midwest due to its location. Not ironically, that's why the city was founded as the Gateway to the West. Naturally, the Gateway Arch should be on your list and so should the court where Dred Scott sued the U.S. Government for his freedom. The St. Louis Zoo is consistently named one of the top five in the nation and is absolutely free. Another highly touted spot? The Anheuser-Busch Brewery. See the Clydesdales and hear how the iconic brewery stayed open during prohibition. Read about more free places in one of our favorite cities here.
Kansas City
Situated in the Northwest tip of Missouri is Kansas City. It's a cultural and business hub, so get ready to be busy with places to explore. Start at the Liberty Memorial and the National World War 1 Museum — bonus, the museum recognizes the role nurses played in the Great War. Head over to the Power and Light District for all things entertainment and shopping. But a trip to KCMO wouldn't be complete without sampling some of the best BBQ anywhere. Plus, sports fans need to catch a Royals game. If you're brave, step foot into Arrowhead Stadium for a Chiefs game! 
View this post on Instagram
The Ozarks
Maybe you're a fan of the Netflix drama or just a nature lover. Either way, the Missouri Ozarks won't disappoint. From gorgeous lakes, thick forests, and acres of wilderness, it's the perfect place for any outdoor lover. A staff favorite is Ha Ha Tonka State Park with a history that mirrors the Netflix series with historic land flooded resulting in Lake of the Ozarks. While you're there, explore sinkholes, caves, a natural bridge, sheer cliffs, and a turn-of-the-century castle.
View this post on Instagram
Hannibal
Are you looking for that hidden gem of an assignment? Well, we found it in Hannibal. Mark Twain's hometown features several historical and cultural sites from the Titanic's Unsinkable Molly Brown to the scene of the blockbuster Gone Girl. The area boasts a low cost of living while packing charm into a small area. Think monuments, galleries, riverboat tours, and trolley tours with unique attractions along the way. Remember the caves from Tom Sawyer? Missouri is referred to as the Cave State, so you can plan on spelunking. Plus, taking an assignment in Hannibal puts you just a few hours' drive from St. Louis, Kansas City, and numerous state parks.
View this post on Instagram
The Bootheel
The Southeast region of Missouri is known as "the Bootheel" and while the small-town country may not be first on your list, it should be. We're in love with the beauty of the region because dotted throughout the farmland, you'll find geological gems ready to be explored. Some of the state's most notable parks are nearby. We're talking caves, miles of trails, stunning riverways ready to be canoed, and even a wine region. We think travel nurses should consider an assignment in the Bootheel because of its affordability and access to adventure.
View this post on Instagram
Wisconsin
Why We Love It
We love Wisconsin! From top-notch sports to year-round outdoor activities, it's a great place to take an assignment. You're never more than a short drive to city attractions or stunning nature. Whether you want to spend your days getting lost in a museum or chasing down geocaches, you'll find it here. So put this state on your list, go to a music festival, visit the one-of-a-kind graffiti alley, and explore miles of trails. And don't forget the cheese.
Where To Go & What To See
Lake Geneva
This resort town has been an escape for many since the 1850s. From lake tours on ferries to numerous hiking trails, there are so many ways to explore the historic estates and gorgeous shorelines of Lake Geneva, WI. And make no mistake, this is a year-round destination. In the fall months, you'll find picturesque apple orchards and traditional fall festivals. During the winter you can go skiing, snowboarding, or sledding. Afterward, you can warm up with a winery tour. Or maybe you want to eat outside despite the freezing temps? No problem, as one hotel offers an Igloo experience, pictured below. It's the perfect little getaway after working several shifts in a row.
View this post on Instagram
New Glarus
It's the Switzerland of the Midwest! New Glarus feels like Europe with authentic Swiss architecture, like iconic chalets. Yes, authentic. The town was founded by Swiss settlers in the 1840s. It's the perfect getaway for foodies as the surrounding farm area provides locally-sourced dairy and meat to most restaurants. It's also home to New Glarus Brewing Company, which was voted Wisconsin's Best Brewery seven years in a row.
Milwaukee
 Make this year the year you visit Milwaukee. Most people know the Lake Michigan city for its iconic summer music festival, but the area is amazing all year round. You can visit the acclaimed Art Museum or head to the Mars Cheese Castle. We recommend taking a tour: a boat tour, Old Milwaukee tour, or tour the Harley Davidson Museum. You won't leave town thirsty with the Miller Brewing facility calling the city home.
View this post on Instagram
Madison
This is the perfect spot for healthcare travelers who want a balance of nature and city. Hit the outdoors at the University of Wisconsin-Madison Arboretum, which features 20 miles of hiking trails, three miles of bike paths, and a combination of conifer forests, wetlands, and gardens. During the winter, you can cross-country ski or snowshoe on routes through the Arboretum. With a stunning collection of botanical gardens, a notable zoo, and an acclaimed children's museum, travel nurse jobs in Madison are great for those traveling with families. Urban explorers will love visiting State Street for the city's best restaurants, cafes, and shops.