August 5, 2016
Travel Nurse Jobs in Florida: Six Disney World Secrets to Discover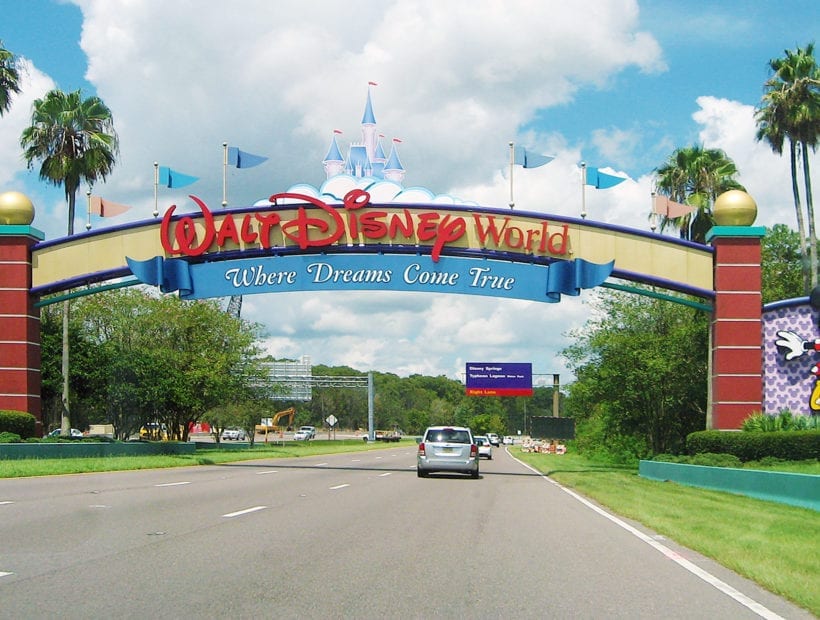 Living in Florida means you have good weather, access to beautiful beaches, and are near the happiest place on Earth — Disney World. Everyone knows the Magic Kingdom is full of rides, games, princesses and princes, sweet treats, and more, but there are insider secrets that will make your trip even more magical. Take advantage of these six secrets and prepare for an extra-fun trip to Disney World.
Disney World Secret #1: Save Money
It's no secret that Disney World is a bit expensive to visit. Luckily, there are a few insider hacks that help you save money at Disney World.
To save money on food and drinks, pack your own in a backpack and bring it into the park – yes, you can bring in outside food! If you don't feel like carrying drinks around, don't buy bottled water in the park because all food establishments will give you a cup of ice water for free if you ask. Want to eat for free? Travel during the off-season when Disney offers a free dining promotion.
To save on tickets, visit these sites to find discount tickets, including park-hopper options:
Also, your parking ticket allows you to park in any Disney World parking lot for no additional charge on that day. You can leave and come back if you wish, or hop parks without paying extra for parking. Want a more extensive guide to Disney World? Check out this ultimate guide to planning a Disney World trip guide!
#2: Beat the Crowds at Cinderella's Castle
One of the most famous spots for photos is in front of Cinderella's castle, but did you know the back of the castle is just as beautiful and less crowded? Choose this spot so you don't have to fight the crowds for a beautiful photo op.
It's also a great place to watch the nightly fireworks show if you want to get away from the crowds on Main Street. Walk around the entire castle when it's lit up at night to find your favorite spot.
#3: Stay Later to Enjoy "The Kiss Goodnight" Light Show
The fireworks aren't the last event at The Magic Kingdom. If you stay 30 minutes after the park "closes," you could see The Kiss Goodnight. This spectacular and little known light show is put on to "say goodbye" to visitors as they leave for the day. Not only will you miss the crowds exiting the park, you'll get a little extra Disney treat.
This beautiful display of lights on Cinderella's castle plays every 30 minutes for two minutes at a time. Music from "When You Wish Upon a Star" plays to a crescendo and the lights make for some amazing photos. It may not happen every night, though, so ask a cast member (Disney code for park employee) about it before you stick around waiting.
#4: Ride at Night
While you might think of a Disney trip being a daytime activity, there's still plenty to do at night. Besides the amazing light and fireworks shows, many rides run after dark. Disney lists the closing time of all rides on their website to help you plan. If you plan you visit for the evening, you'll miss some of the crowds and won't have to contend with the heat.
There are a few rides in particular that are worth the wait because of the totally different experience offered by a darkened sky and lit-up Disney World. If you're in the Animal Kingdom, take the Kilimanjaro Safaris ride at dusk or after the sun goes down. Now that it's cooler out, the animals are more active.
#5: Search for the Haunted Wedding Ring
After you hop off the Haunted Mansion ride, look on the ground for a lost wedding ring embedded in the pavement. This "haunted wedding ring" was once a turnstile that was removed but a small piece of embedded metal was left behind. Many people mistook it for a wedding ring. Years later, some people found it and have even stolen it, prompting Disney's Imagineers to embed another one in the ground in a different spot.
#6: Listen in on Secret Conversations
As you walk along Main Street you'll encounter a hat store (you have to pass through the gates and underneath the train station). Inside the hat shop there's an old-fashioned telephone, and because this is Disney World, that phone isn't just for static decoration. If you pick it up, you'll be able to "eavesdrop" on funny conversations. It really is all about the little details when you're at Disney World.
You are destined to have a magical time at Disney World, but there is much more to the park than meets the eye. Take advantage of these simple tips and hacks to make your visit one of the happiest days during your time in Florida. If you have friends and family visiting you from out of state, they will surely be impressed by your insider knowledge.
Planning a Disney World trip during your next assignment?