June 10, 2016
Things to Do While on Assignment in Seattle, WA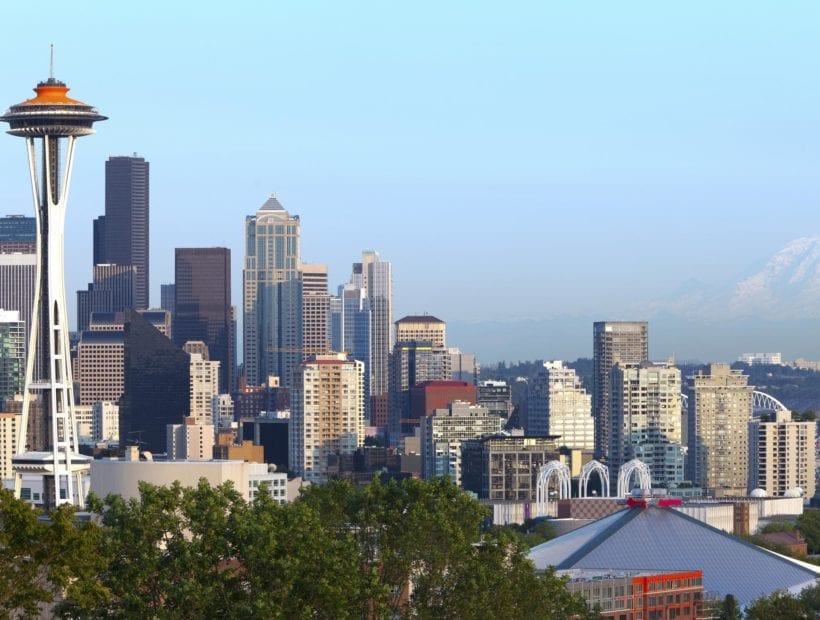 If you've ever spent a rainy day sipping a Starbucks coffee while shopping on Amazon with "Smells Like Teen Spirit" playing in the background, you've had a taste of Seattle. Located in Washington between the Puget Sound and Lake Washington (imagine a city sandwiched by water), the Emerald City is the rainy birthplace of internationally-renowned coffee chains, the grunge music movement, and a booming tech scene and is home to big businesses like Amazon, Microsoft, and Costco.
Seattle is a diverse place to live that is finally hitting its stride. There has never been a better time to live in Seattle. Here's how to get the most out of your time there.
The Icons of Seattle
It's too obvious to begin anywhere but at the Space Needle. Erected in 1962 for the World's Fair, it was the tallest structure west of the Mississippi River at the time. There's an observation deck 520 feet up and a rotating lounge at 500 feet that makes a 360-degree rotation in 47 minutes. Don't worry about walking up, though, because there are elevators that travel 10 miles per hour and reach The Loupe Lounge in 41 seconds.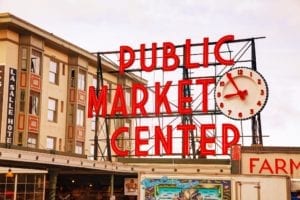 Seattle's Pike Place Market is home to the city's iconic "Public Market" neon sign that you're sure to see gracing postcards. This semi-outdoors market – it's covered by a permanent roof – is home to merchant stalls offering an alluring range of fresh produce, fish, flowers, crafts, specialty foods, and more. Whether you're out shopping or just want to experience a pure slice of Seattle, strolling through Pike Place is definitely a stop you'll want to make during your Seattle stay.
While you're at Pike Place, make it a point to stop by the original Starbucks location, located right outside the market. Other than having slightly fancier décor, this Starbucks isn't much different than your regular shop, but getting a coffee "where it all began" is something you can only experience in Seattle.
Time for a Night Out
Seattle has plenty of local bars to suit any mood. If you want British or Irish pubs, blues clubs, dive bars, college bars, lounges – you name it, Seattle's got it.
• Lounges – Bathtub Gin & Co., voted one of Seattle's Best Lounges by Zagat, is located in Belltown on the city's waterfront. This densely-populated neighborhood is home to trendy restaurants and posh lounges. If you're a gin fan, this bar will make your mouth water.
• Dive bars – If you prefer low-key venues, check out Shortys, which is one of the best dive bars in Belltown and features a collection of old school arcade games and pinball machines.
• College bars – Missing your college years? Step into the "U District" near the University of Washington. This district of neighborhoods is home to places like The Kraken Bar & Lounge where you can play arcade games
• Live music – Check out an art-deco venue that's home to great live music at the Show Box on 1st Avenue. The venue has been going strong for 75 years and hosted acts like Duke Ellington, Prince, The Ramones, and Macklemore & Ryan Lewis.
Calm Your Culture Craving

Seattle is embedded with art. Nearly 400 installations are permanently sited in the City of Seattle's public art collection. You can find them in parks, on bridges, on the streets, at libraries and at public transportation stops. Discover public art with your smARTphone to see some of the most famous pieces of public art throughout the city. If that's not enough, you can also visit:
• Seattle Art Museum – Only one block from the famous Pike Place Market, the galleries feature art from around the world. It's easy to enjoy a day visiting the SAM's three locations, which include downtown, Asian Art Museum in Volunteer Park and Olympic Sculpture Park on the waterfront.
• Seattle Symphony Orchestra – This 112-year old orchestra brings the classics, but is also known for modern programming of contemporary works – including playing popular movie scores.
• Pacific Northwest Ballet – If Black Swan scared you from ever seeing ballet, give it another chance at the Pacific Northwest Ballet. Known for its outstanding Balenchine repertoire, this ballet also shows contemporary choreographers. If you're in Seattle around Christmas, be sure to see the ballet's world-renowned Nutcracker.
Do Your Thing Outdoors
Seattle has more mountains and nature than most people know what to do with. It's called The Emerald City with good reason;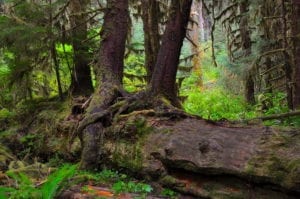 Seattle has nearly 6,000 acres of parks within its limits and is surrounded by lush, green forests that stay green year-round.
The Seattle Japanese Garden is a 3.5-acre garden located within the city. It is a beautiful, peaceful place that will help you unwind from a stressful week. Feeling up for a day trip? There are also several national parks not too far from Seattle, including Mount Rainier National Park, Olympic National Park and North Cascades National Park. You can take a short trip and be completely immersed in nature.
Day Trips From Seattle
You may want to explore beyond the city limits and see what the surrounding area has to offer. On your next day off, take a trip to see these diverse, exciting areas around the Emerald City
Whidbey Island
Driving time from Seattle: 1.5 hours
Whidbey Island is "a great antidote to big city pressures." Once inhabited by Native American tribes, this island is located 30 miles north of Seattle and is the northern boundary of Puget Sound. Think small, beautiful homes and lots of delicious mussels.
Its farming and fishing heritage pack a lot into a small space and the island is now home to a vibrant arts community. With the inspiring surroundings and close proximity to Seattle and Vancouver, it's no wonder this area is thriving.
North Bend
Driving time from Seattle: 50 minutes
If you have ever watched the show "Twin Peaks," you will be familiar with North Bend, WA, which is the filming location for the series. It is located along the foothills of the Cascade Mountains just east of Seattle. You can hike the Rattlesnake Mountain Trail or Mount Si and visit Olallie State Park.
Only three miles from North Bend is Snoqualmie, which is a small community home to the beautiful 270-feet-high Snoqualmie Falls. This view alone is worth the trip.
La Conner
Driving time from Seattle: 1 hour
On the edge of the Swinomish Channel is the historic town of La Conner. This is a great place to take in the beautiful farmland of the Skagit Valley. Full of shops and art galleries, it has a quaint population of 891. The Rainbow Bridge is connected to Fidalgo Island, which includes the Shelter Bay community and the Swinomish reservation.
The center of the town is bounded by a historic district, which has a museum and a waterfront boardwalk edging downtown shops, which have an up-close view of the salty channel with fishing boats, log rafts, sailboats and yachts on their way to and from San Juan Islands.
Olympic National Park
Driving time from Seattle: About 2.5 hours
Olympic National Park & Forest is the ultimate go-to with everything you need to forget the city for a while: hot springs, rainforests, mountains and beaches. If you love to swim, ski, camp, boat, hike or just hang out, this is the place to go. If you want to enjoy a truly great view, take a boat tour of Lake Quinault.
Choosing an assignment in Seattle puts you in the midst of the rich natural surroundings of Washington state. You are not far from green spaces, expansive parks and small towns, which are great escapes from the buzz of the populous city of Seattle. On your next day off, pack up your car, fill up your gas tank and get ready to explore – experiencing somewhere new may be exactly what you need.
Why You'll Love Seattle
Despite the many activities and diverse areas that Seattle has to offer, as well as the booming tech industry, the city maintains its humility. It's not uncommon for everyday folks to rub shoulders with high-powered CEOs at a local coffee shop. Seattle lacks the pretentiousness of many other cities, while maintaining its reputation as a world-class destination. That makes it a great place to not only work, but to really live.