August 18, 2023
U.S. Travel Nurse Opportunities for Canadian Nurses
For Canadian nurses, taking travel assignments in the United States is an opportunity to expand your world with travel adventures, professional growth, and cultural exploration. Canadian travel nurses can explore different specialties, work settings, and patient groups in the diverse U.S. healthcare system. Plus, the U.S. boasts an abundance of environmental landscapes with unique blends of natural beauty, cultural significance, and outdoor adventures.
Before you start your U.S. healthcare travel adventure, there are some basic requirements you'll need to get in place. Read on to learn more about becoming a travel nurse in the U.S.
How to Become a Travel Nurse in the United States
Here are the requirements for Canadian travel nurses to work in the U.S.:
VisaScreen Certificate (ICHP)
Passed NCLEX
S. State Nursing License TN Visa
Social Security Number (some states allow you to start while obtaining SSN)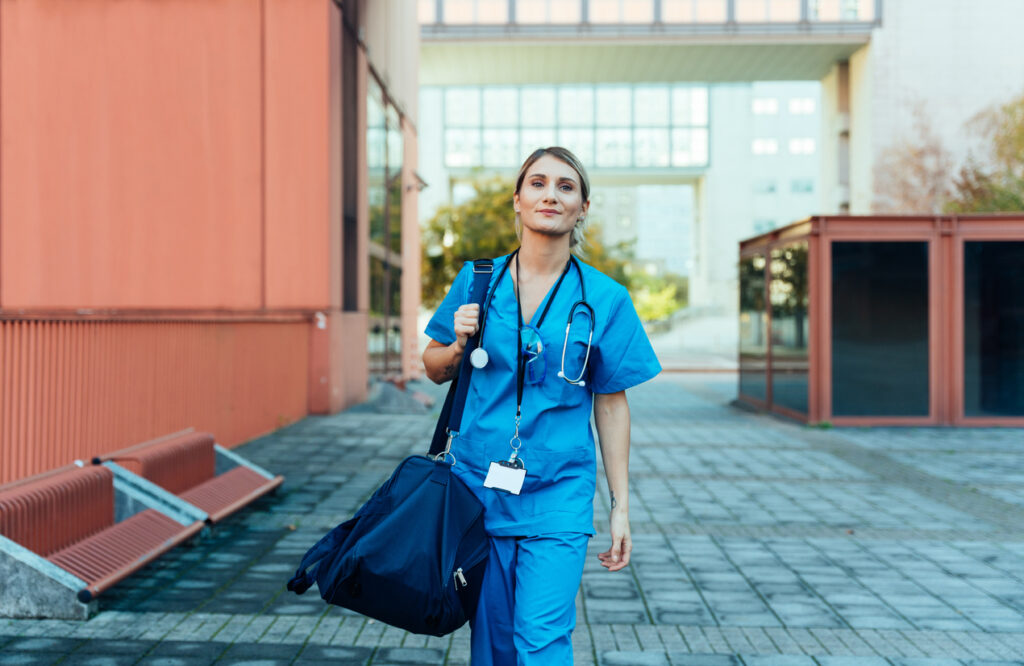 National Council Licensure Examination (NCLEX)
If you haven't already taken it, you also need to pass the NCLEX exam. You need this for both obtaining licensure and getting your VisaScreen issued.
Only certain U.S. states allow you to apply without a Social Security Number. We highly recommend registering through the Minnesota Board of Nursing for your "Licensure by Examination." Once you obtain that license, you can have other states endorse your license before entering the U.S.
VisaScreen Certificate
You'll need to obtain a VisaScreen Certificate through the Commission of Healthcare Professionals (ICHP). This makes sure your education is like a U.S. graduate in the same field and checks your English language proficiency.
To start the process, visit the CGFNS International website for the VisaScreen Visa Credentials Assessment.
Travel Nurse Visa
You'll also need to obtain a Travel Nurse (TN) Visa to work in the U.S. as a travel nurse. Your TNAA Quality Assurance (QA) Team is here to help! Once you pass the TNAA clinical review and submission process and secure a travel assignment, your recruiter and QA team will help guide you on submitting the required documents, including:
Current Canadian Passport
Canadian Nursing Diploma
Canadian Nursing License
S. Nursing Licensure (for the state of intended employment)
Original VisaScreen Certificate (issued by ICHP)
Nursing Job Offer
A letter from the U.S. employer confirming the job offer and terms
TNAA will provide a TN Admit Letter to verify future employment
Social Security Number
Once you book your travel assignment, the QA team can assist you with getting your Social Security Number (SSN). Certain states allow you start your assignment without an SSN, but you will need to obtain one as soon as possible. Other states require it before your assignment begins. Talk with the QA team to determine your state's requirements and get the process started for obtaining an SSN.
Find Canadian Travel Nurse Assignments with TNAA
If you're ready to expand your border with travel nurse opportunities in the U.S., TNAA can help. We're here to help you find your dream travel assignment and navigate the required steps for becoming a U.S. travel nurse. Get ready to explore the U.S. and grow your clinical skills in exciting new ways. Check out our available travel nurse jobs today, and contact us to get started.