January 10, 2022
The Truth About RV Travel Nursing with a Family and Pets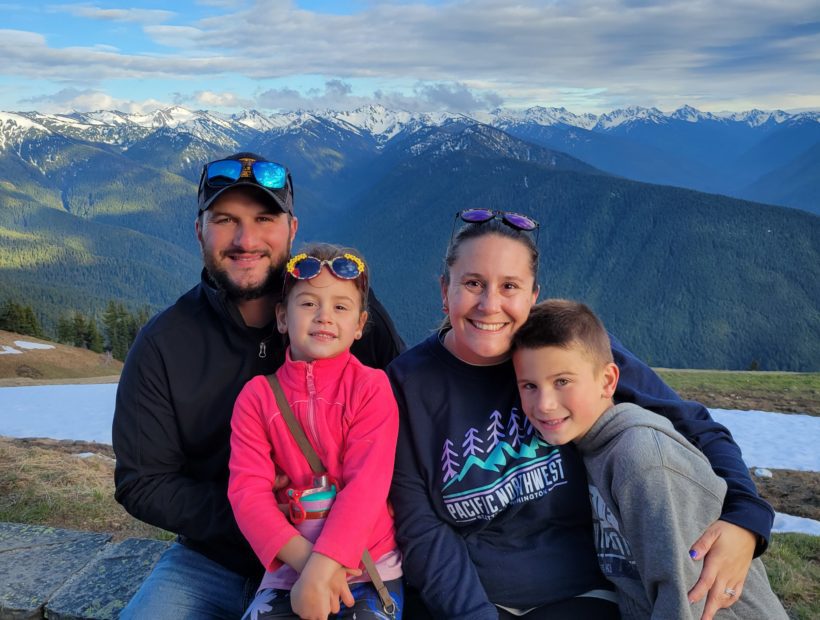 They're a travel nursing family living in a 400-square-foot RV, and they're having the best time doing it. Jackie Musick is a labor and delivery travel nurse with TNAA, and she tours the country with her husband Steve, their two children, Camden and Amelia, and two large dogs. Formerly rooted in Ohio, the Musick family has lived in an RV for more than a year.
"We're getting so much time together as a family. On top of that, we're building incredible memories," Jackie said of their nationwide journey.
View this post on Instagram
According to Jackie, the Musicks were planning their travel nurse and RV journey "before COVID made it a cool thing to do," but the pandemic forced them to step on the gas. They bought their camper in January 2020, sold their house in early March that year, and then, the country shut down a week later.
"The wheels were already turning, but when the pandemic happened, the rest of the world was like, 'You know what? Here we go.'" Jackie laughed.
The good thing is they were already adjusting from life in a 3,000-square-foot home to living in the RV. After working out the other logistics of living on the road, the Musicks officially started their journey as a travel nurse family in October 2020. Now, no matter where they go, home is always with them.
"Even though we are uprooting where we are living, we're not uprooting how we're living," Jackie said, which means the Musicks get plenty of opportunities to stretch their legs and explore. The whole country is their backyard, and they've been on travel nurse assignments in Texas, Washington, and Maryland most recently.
Travel Nursing With Kids
View this post on Instagram
Jackie tells us the family loves meeting new people on the road. Camden and Amelia still talk and video chat with friends they've made in Texas and Washington.
"I don't feel like we're completely disrupting the kids' lives because we don't stop what we are doing. We just do it in different spots," Jackie explained. The journey has paid off in the kids' education.
For the Musicks, a big part of becoming a travel nurse family was learning the ins and outs of homeschooling. The pandemic started when Camden was just in first grade. He's now in third grade, and Amelia has started kindergarten. Though they are on the road, the kids are learning through their experiences with their family.
"I feel like they know more about our country than I did a year ago, let alone what I did at their age," Jackie said. "They are really seeing it, being immersed in it, and learning about it."
The Musick kids can tell you about the presidents represented at Mount Rushmore because they've seen it with their own eyes. On the East Coast, they visited Fort McHenry to learn about "The Star-Spangled Banner." They've learned about different geographies and climates because they experienced them. Wherever their journeys take them, they are soaking up knowledge.
Jackie is benefitting from the journey, too, and in more ways than one. She said travel nursing has helped her fall in love with her career again and has helped her avoid burnout. The techniques she's learned at different facilities have also helped her become a better nurse.
Getting Started as a TNAA Traveler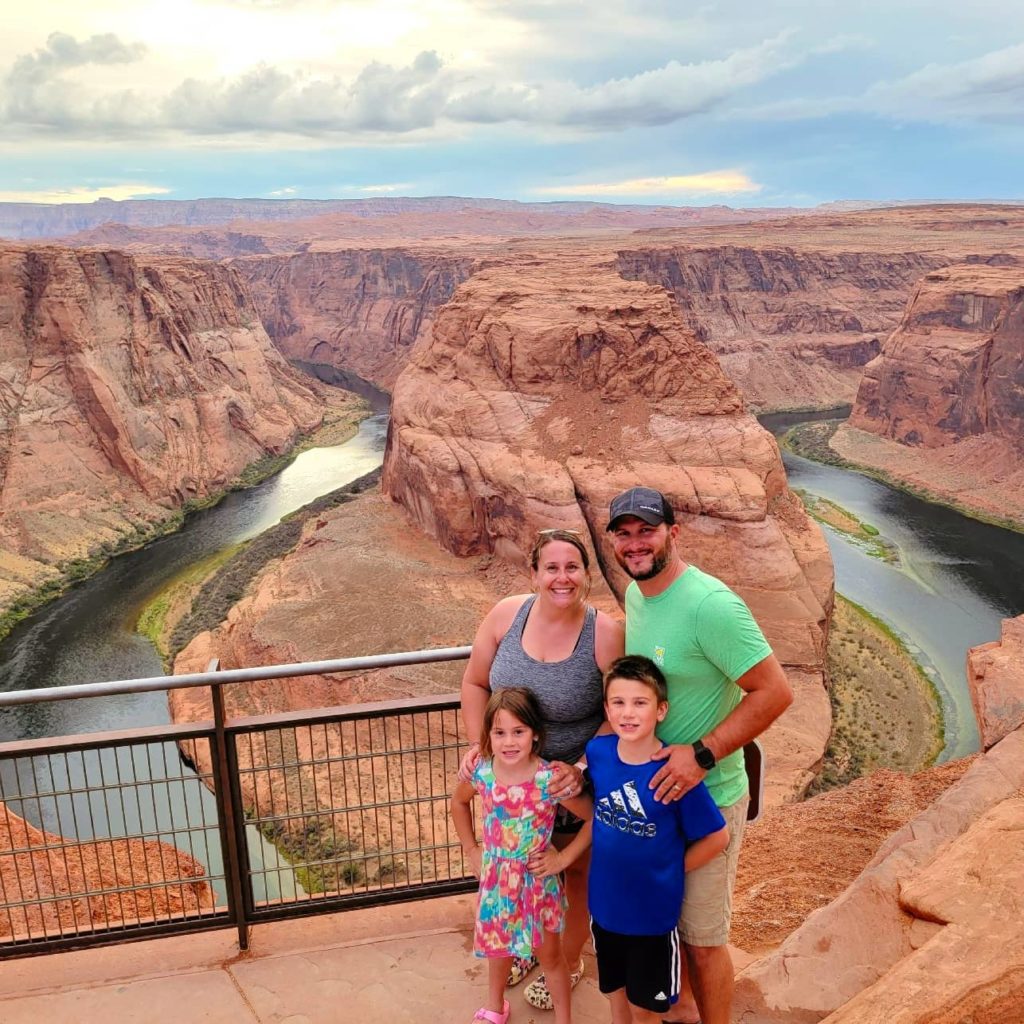 Jackie said she doesn't see an end in sight for her family's travel nurse journey. She's amazed at all they've gotten to experience together, like a Southwest road trip, whale watching off the Washington coast, hiking in the Badlands, and much more. So, for nurses with families who are wondering if they should take the plunge, you can take Jackie's advice: go for it.
"Time is something that goes away regardless of what you use it for," Jackie said. "I want to use my time to the fullest as I enjoy my family and this time that we have. Travel nursing is a way we can afford to do that."
If you want to become a healthcare traveler and have the required experience, see what TNAA can do for you. We've helped healthcare professionals travel with families, with pets, with friends, and beyond. Pursue a career that moves you in any stage of life.