July 12, 2016
Traveler Test Kitchen – 3-Minute Microwave Meatloaf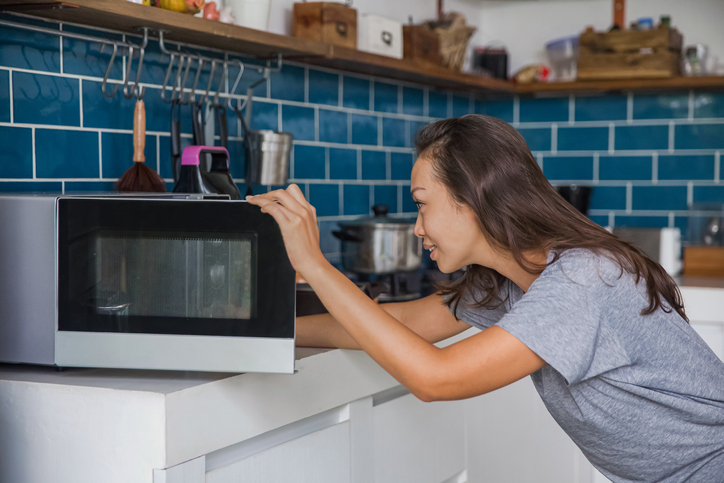 We've decided to test out some creative, easy-to-prepare recipes in the kitchen of our home office to see if we'd recommend them to our travelers. We'll feature a new recipe we've prepared each month in our very limited kitchen and have our employees test and rate. We'll also show you unedited photos of how our food turned out, so you can compare our real-world versions to the ultra-fancy food blogs where we got the recipes.
3-Minute Microwave Meatloaf
See the original 3-minute Meatloaf recipe.
Ingredients:
Meatloaf –
1/2 cup raw hamburger
1 egg
1 Tbsp parmesan cheese
1/4 tsp Italian Seasoning
Sauce –
2 Tbsp low-carb ketchup
1/2 tsp Worcestershire sauce
Equipment:
Small, microwave-safe bowl
Mixing bowl
Plate
Instructions:
Combine meatloaf ingredients only.
Pour into a microwave-safe bowl or ramekin (for less mess, place a plate under the ramekin to catch drippings).
Microwave on high power for 2 minutes.
Place ketchup and Worcestershire on top and smear around to combine.
Cook for one more minute on high. Allow resting in the microwave for another minute to allow cooking to finish.
Makes 1 mini meatloaf. These can be made ahead and frozen. If you do freeze them, save the topping for the reheat before serving.
The Results
We had an authentic-looking mini meatloaf ready to eat in just a few short minutes! Here's a photo of how ours turned out versus a photo from the blog where we found the recipe.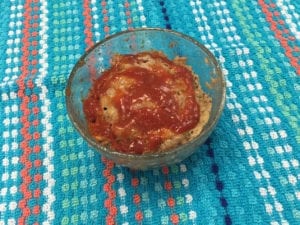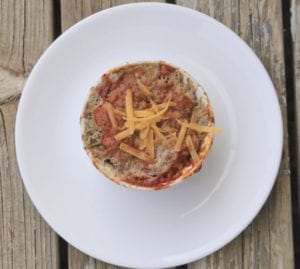 The Recipe's Version
The Reviews
We asked a handful of employees to grab a bite of our microwave concoction and give us their thoughts. Here's what they had to say:
Kari Bryant, Assistant Account Manager
4.5 Stars
"I thought this recipe was really good! It was very flavorful."
Tammy White, Payroll Manager
5 Stars
"Very delicious! Had the perfect sauce-to-meat ratio. I thought it was great."
Angie Morgan, Director of Marketing
4 Stars
"I was pleasantly surprised by this dish. It had a really good flavor!"
Gay King, Director of Client Services
4.5 Stars
"I thought the meatloaf was delicious. Probably the best you can get next to the real thing out of the oven!"
Scott Knox, VP of Marketing
5 Stars
"I was surprised how well this turned out. It exceeded my expectations. You could serve this in a restaurant next to another meatloaf and I doubt anyone would know the difference."
Have an easy recipe that you love to make? Share it with us! Send your recipes to the TNAA Marketing Department to be featured on our blog.
More Test Kitchen Recipes: