August 2, 2016
Traveler Test Kitchen – Microwave Fried Rice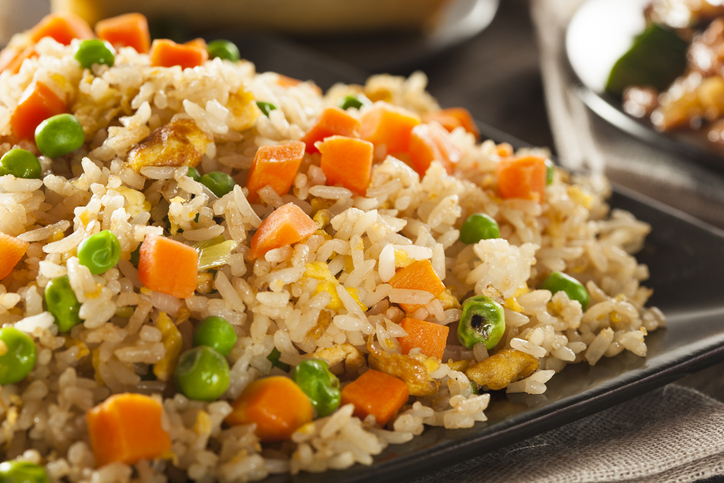 We've decided to test out some creative, easy-to-prepare recipes in the kitchen of our home office to see if we'd recommend them to our travelers. We'll feature a new recipe we've prepared each month in our very limited kitchen and have our employees test and rate. We'll also show you unedited photos of how our food turned out, so you can compare our real-world versions to the ultra-fancy food blogs where we got the recipes.
Microwave Fried Rice
See the original Microwave Fried Rice recipe.
Ingredients:
1 cup rice (long grain, Jasmine or Basmati)
1 ½ cups water
1 cup chopped vegetables (fresh or frozen)
1 medium onion, chopped
2 slices bacon, chopped
1 tablespoon oil
1 tablespoon ketchup
1 tablespoon soy sauce
Equipment:
Deep microwave-safe bowl
Oven mitts or kitchen towel
Measuring cups
Cutting board
Knife
Tablespoon
Microwave
Fork
Instructions:
Put all ingredients into a microwave safe container. Stir and Cover.
Microwave on high for twenty minutes.
Leave for about 5 minutes.
Stir and serve. (Careful! It will be very hot.)
The Results
After a long 20 minutes in the microwave and a little fluffing with a fork, our fried rice looked like a success! Here's a photo of how ours turned out versus a photo from the site where we found the recipe.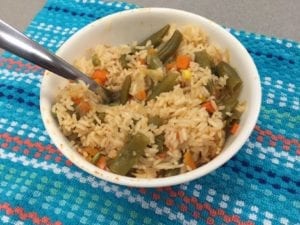 The Reviews
We asked a handful of employees to grab a bite of our microwave concoction and give us their thoughts. Here's what they had to say:
Steve Murray, VP of Information Services
4 Stars
"This recipe had a good taste and it made a nice sized serving. It was maybe a little bit dry."
Gay King, Director of Client Services
2 Stars
"The rice needed more flavor, whether from soy sauce or something else. I'm not sure, but it was definitely missing something."
Scott Knox, VP of Marketing
3 Stars
"It seemed like the fried rice was relying on the vegetables for flavor. Some Sriracha sauce would really improve it, I think. I'm really surprised how well the rice turned out after being in the microwave for 20 minutes!"
Tammy White, Payroll Supervisor
3.5 Stars
"The rice was perfectly cooked, but overall the dish was a little bland and dry."
Angie Morgan, Director of Marketing
2 Stars
"The texture was good, but the flavor was bland. I think it would make a better side dish than 'fried' rice."
Have an easy recipe that you love to make? Share it with us! Send your recipes to the TNAA Marketing Department to be featured on our blog.
More Test Kitchen Recipes: