June 14, 2017
Traveler Test Kitchen – Peanut Noodles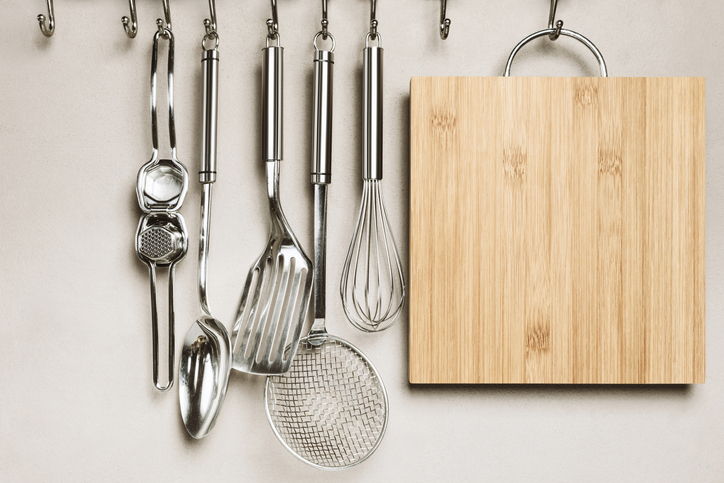 We've decided to test out some creative, easy-to-prepare recipes in the kitchen of our home office to see if we'd recommend them to our travelers. We'll feature a new recipe we've prepared each month in our very limited kitchen and have our employees test and rate. We'll also show you unedited photos of how our food turned out, so you can compare our real-world versions to the ultra-fancy food blogs where we got the recipes.
What will my kitchen be like? Our housing department will give you as much information on vetted properties, or provide furnished housing. For healthcare travelers, there's always that touch of unknown going into an assignment. Easy recipes for busy nurses — we've got you covered, whatever size kitchen.
Peanut Noodles
See the original Peanut Noodles recipe.
Ingredients:
1 cup package of Ramen style noodles with separate flavor packet
½ cup frozen broccoli florets
½ cup frozen peas
2 tablespoons peanut butter
1 tablespoon white vinegar
½ teaspoon granulated sugar
Salt and pepper
Chopped peanuts
Equipment:
Small bowl
Measuring spoons
Spoon for mixing
Instructions:
Microwave the cup of noodles according to package directions without the flavor packet. Microwave the frozen broccoli and peas.
Stir 2 tablespoons peanut butter, 1 tablespoon white vinegar and ½ teaspoon granulated sugar together in a bowl. Add the cooked noodles with a splash of the water they were cooked in, throwing away the rest. Add the vegetables.
Stir well to coat with the sauce. Taste, then add salt and pepper if desired, and top with chopped peanuts.
The Results:
After a few minutes of stirring, our noodle bowl came out looing great! Here's a photo of how ours turned out versus a photo from the blog where we found the recipe.
The Reviews:
We asked a handful of employees to grab a bite of our microwave concoction and give us their thoughts. Here's what they had to say:
Vince Simpson, Recruiter Liaison
4 Stars
"I like it! Great for a quick lunch."
Lauri Jackson, Referencing Specialist
4 Stars
"It's good, but I would prefer less peanut butter in the sauce."
Courtney Chambers, Account Manager Liaison
3.5 Stars
"This dish has potential. I would like to mess with the ingredients and make it my own."
Thom Battles, Executive Administrative Assistant
3 Stars
"It was all right, but really I prefer the taste of regular ramen noodles."
Have an easy recipe that you love to make? Share it with us! Send your recipes to the TNAA Marketing Department to be featured on our blog.
More Test Kitchen Recipes: