July 26, 2021
Using Travel Nursing to Take Your Career to the Next Level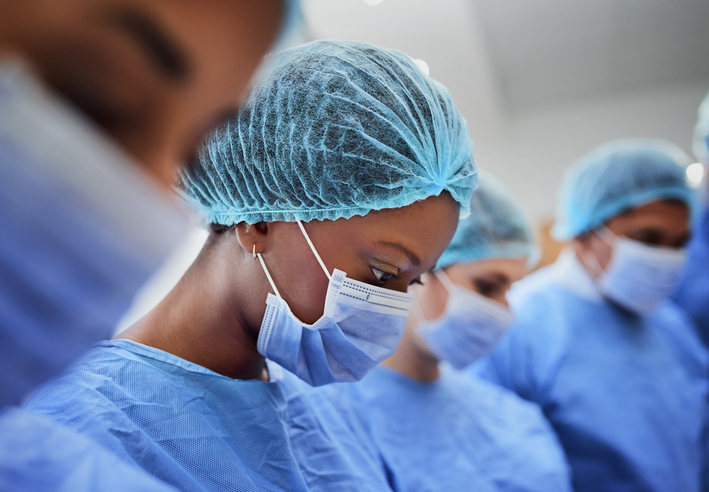 With high-paying assignments and the chance to live in exciting locations across the country, it's easy to see why so many nurses are drawn to traveling. But travel nursing offers another major benefit that can't be overlooked. Working as a travel nurse can help you advance your skills and build up your resume. Here are some of the most important ways.
Demonstrate Your Versatility
While your current resume may show that you've had a successful career as a staff nurse, adding several travel assignments shows a whole new level of skill. By being able to bounce between different environments, you demonstrate flexibility, adaptability, and the ability to think quickly on your feet. As an added bonus, you'll have the opportunity to learn to use different charting systems and being proficient in more than one can really increase your desirability as a candidate.
Your experiences throughout the country will help you understand regional differences as well. If you've been working as a staff nurse in a small town in Texas, but take a travel assignment in a large city like New York, you've got to be prepared for some major differences in things like pace and dialect. If you can learn to successfully transition between rural and urban, northern and southern, East and West Coast, and everywhere in between, your resume will thank you!
Travel nursing also offers the opportunity for some nurses to learn new specialties. While this is only practical for a few specialties, it's a great opportunity to look out for. Many times this chance arises when a hospital is short-staffed in one department and looking for talented nurses in a similar specialty who can quickly learn the skills they need to assist. A good example is an ICU nurse cross-training for PACU. An ICU nurse already has the critical care skills needed for a PACU position, and the rest can be learned in just a few shifts. After receiving this training, that same nurse is now qualified to take ICU or PACU travel assignments.
Work for Prestigious Facilities
Magnet hospitals, level I trauma centers, and teaching hospitals are guaranteed resume boosters. Assignments at these types of facilities are also very competitive and can be difficult to qualify for if you don't have the right experience. However, with a little patience, you can find an opportunity to get your foot in the door.
Many times, these high-status hospitals will hire travel nurses without experience at similarly rated facilities when they are in crisis hiring mode. This could mean an EMR conversion project (when a nurse's knowledge of a particular charting system could really be in demand), any time there's management turnover, a strike, or a new addition to the facility.
Once you've worked an assignment at a magnet, level I trauma or teaching hospital, you'll be able to apply for more assignments at this level and qualify for perm positions, should you decide to stop traveling.
Expand Your Options for the Future
Although we love helping our nurses pursue their dreams of travel nursing for as long as possible, we understand that most eventually choose to take a perm position. Your travel nursing assignments can help you in many ways when you decide life on the road is no longer for you.
Travel assignments offer a great opportunity to "interview" new places to live. By experiencing new cities a few months at a time, you can really get a feel for living there without any permanent commitment. If you find a place you truly love, you have the option to extend or even take a perm job when your assignment is finished.
Traveling can also improve your career path. With the experience you'll gain, you may become qualified for advanced positions like clinical educators, interim directors or employee health professionals. But keep in mind that these types of positions always require a BSN or higher level degree.
We're Here to Help
When you travel with TNAA, our experienced staff works with you to make sure you stay on track to accomplish your career goals. Each of our seasoned recruiters is trained to look not just at a nurses' needs during her current assignment, but how each assignment will affect the next. Our nurses' files are also reviewed by the registered nurses on our clinical services team to ensure we find assignments that best match each one's skills and experience. So go ahead, make that next assignment a challenging one! You have our full support.