July 17, 2023
What Makes TNAA Stand Out To You?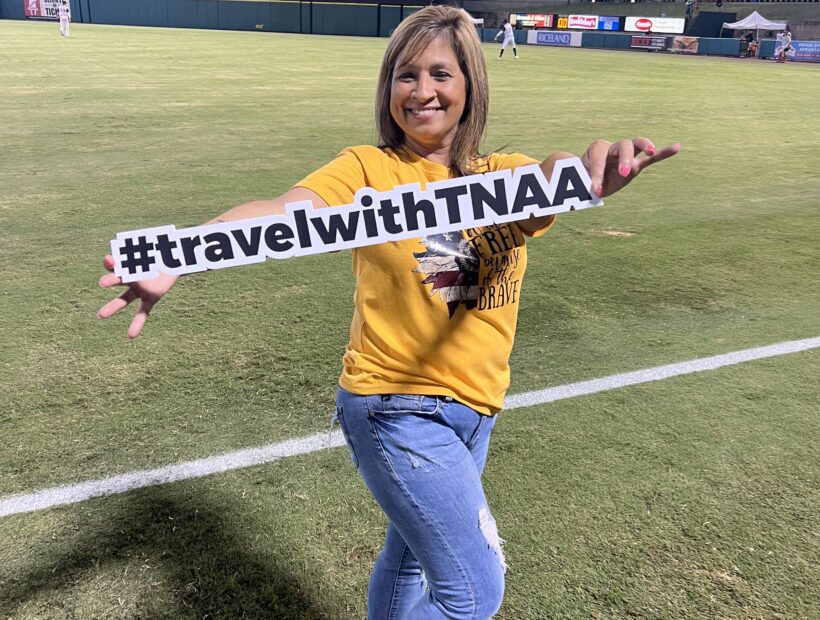 At TNAA, our goal is to make you feel like more than a number on an agency's list. You're a healthcare professional, a traveler, and a unique individual with your own life story, interests, needs, and challenges. We strive to take care of you personally and professionally, and that's a sentiment that is echoed across the company. Hear from our travelers and internal employees on how TNAA makes sure you're cared for and how we strive to stand out from the crowd.
Benefits
"What really makes TNAA stand out to me is the fact that they really tailor traveling to each individual. There are so many benefits that I use that someone else in the company might not need or might not use, and it's nice to know that you have a whole community and group of people to help you out with any little facet of traveling that you might have… It doesn't all fall onto the recruiter, so I feel like you're supported much better than you are in a company where a recruiter handles everything." – Jenn Silvers,  TNAA Ambassador and Travel Nurse
Support
"I think the biggest thing for me is just feeling like I'm seen as a person to them. I'm not just another nurse that's on an assignment – whether it's in between assignments, preparing for an assignment, or on an assignment. I feel like the relationship that I have with everybody that I've encountered at TNAA has just been phenomenal… I really just feel like TNAA, no matter what, really has your best interest in mind." – Matthew Mills, TNAA Ambassador and Travel Nurse
"We stand out above other agencies because we really do care about our travelers. We want them to be able to go out and do what they're good at to provide the best patient care. By having the best QA staff and other supporting staff and helping with all the processes and setting up things with licensing, we're able to provide the best service to our nurses so they can give the best service to the patients." – Rebecca Boyles, Licensing Specialist
"I have been a TNAA believer since day one. When I first went to an orientation session, I saw that they cared about their staff, they cared about their nurses, they wanted to make things better, and they invested their time and their money to find out how they could do that. It was evident for me, for me from all levels of the company, that every person in the company believed in their nurses and believed that they wanted to take good care of their nurses." – Wendy Bledsoe, Sr. Director of Nursing
Transparency
"What makes TNAA stand out for me is that we're transparent, we're open and honest, and the biggest thing is we care." – Rosie Nahlen, Housing Manager
"TNAA just stands out to me, and they were the ones that I chose to travel with because they just had everything – they were the whole package. They had everything that everybody wanted in a company. They also were very humble, and the fact that they asked, 'What can we do better? What do our travelers want? We know that your situation is unique. You're away from friends and family. Most of the time, you're away from all of your resources. What can we do to make your life better?' That right there definitely stood out to me." – Nicolette Sperry,  TNAA Ambassador and Travel Nurse
Ready to experience #theTNAAdifference? Apply today and start your journey with TNAA.