October 30, 2023
13 Haunted U.S. Cities for Spooky Healthcare Travel Adventures
Healthcare travelers have a unique opportunity to experience many unique adventures that come with exploring new places. Part of the thrill of healthcare travel is discovering the hidden gems in each city, from the best local eats to the most exciting cultural experiences. For those who love ghost hunting and all things paranormal, there's a world of supernatural intrigue to explore in cities across the United States.
Whether you're a passionate ghost hunter or someone just seeking something different on your travels, we've rounded up 13 haunted U.S. cities, perfect for a spine-tingling Halloween experience or a paranormal adventure any time of the year.
And, of course, don't forget to check out the available healthcare jobs in each city – your next assignment could include the ultimate supernatural experience!
13 Haunted U.S. Cities for Your Healthcare Travel Adventures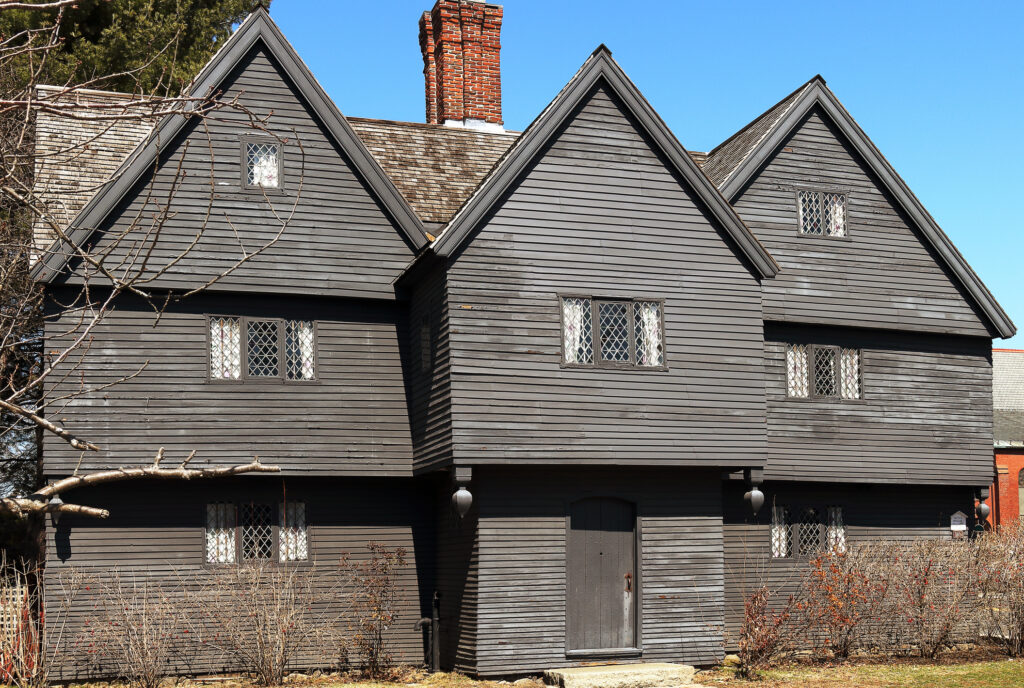 1.    Salem, Massachusetts
The Salem Witch Trials of 1692 made the city infamous, and healthcare travelers can explore its chilling past in one of the many haunted places in town. The Witch House is the only structure in Salem directly connected to the trials and is said to be not only haunted but also plagued by the "Corwin Curse." Other well-known haunted houses include the House of the Seven Gables, the Pickman House, and the Joshua Ward House. You can also visit Proctor's Ledge, the site of the hangings during the witch trials, and the town's cemeteries, well-known for spooky happenings.
See our job openings near Salem, MA
2.    Gettysburg, Pennsylvania
Beyond the serene landscape and small-town charm, Gettysburg offers the solemn and humbling history of the Civil War. It's said the battlefields contain lingering paranormal presence, with locations like Devil's Den and Sachs Covered Bridge believed to be haunted by the spirits of fallen soldiers. Gettysburg also hosts several haunted hotels, such as the Baladerry Inn, Federal Pointe Inn, Farnsworth House Inn, and Lightner Farmhouse Bed & Breakfast.
See our job openings near Gettysburg, PA
3.    San Francisco, California
San Francisco's prestigious medical institutions and stunning vistas make it a top choice for healthcare travelers. But for those who want to experience a different side of San Francisco, there's no shortage of sights known for eerie encounters. Alcatraz Island's haunted prison is a favorite for ghost hunters, especially on one of their night tours. You can also head to the Queen Anne Hotel, where the spirit of the former school's headmistress is said to linger. And don't miss the chance to see the ghost of Claudia Chambers at the haunted Chambers Mansion.
See our job openings in San Francisco, CA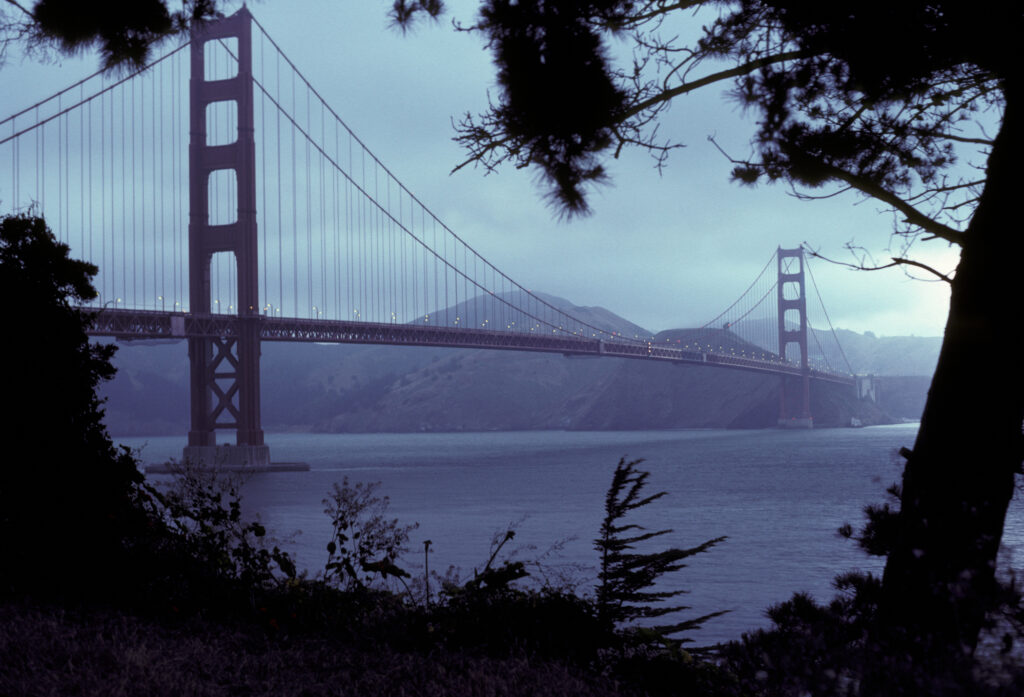 4. Portland, Oregon
Eclectic and fun-filled Portland boasts a thriving nightlife, music, and food scene any healthcare traveler will enjoy while on assignment, with a plethora of haunted happenings to boot. Take a tour of the Shanghai Tunnels for ghostly encounters and learn about their history steeped with rumors of underground kidnappings and forced labor. Another popular haunted destination is Pittock Mansion, which is well-known for strange occurrences and many ghost sightings. The Lone Fir Pioneer Cemetery is another spooky Portland location, offering historical tours to learn about its 25,000 residents, such as former asylum patients.
See our job openings near Portland, OR
5.    Savannah, Georgia
Healthcare travelers will find Savannah welcoming and friendly, with plenty of fiendish finds for fans of the paranormal. Savannah's Bonaventure Cemetery, made famous by "Midnight in the Garden of Good and Evil," is renowned for its spectral atmosphere and ghostly legends. The Mercer-Williams House, the setting for the book and movie, is rumored to be haunted by the spirit of Jim Williams, its former owner. Those who enjoy a good brew in their downtime should head to Moon River Brewing Company, which occupies a building with a dark history, resulting in numerous reports of supernatural encounters, from apparitions to strange phenomena.
See our job openings near Savannah, GA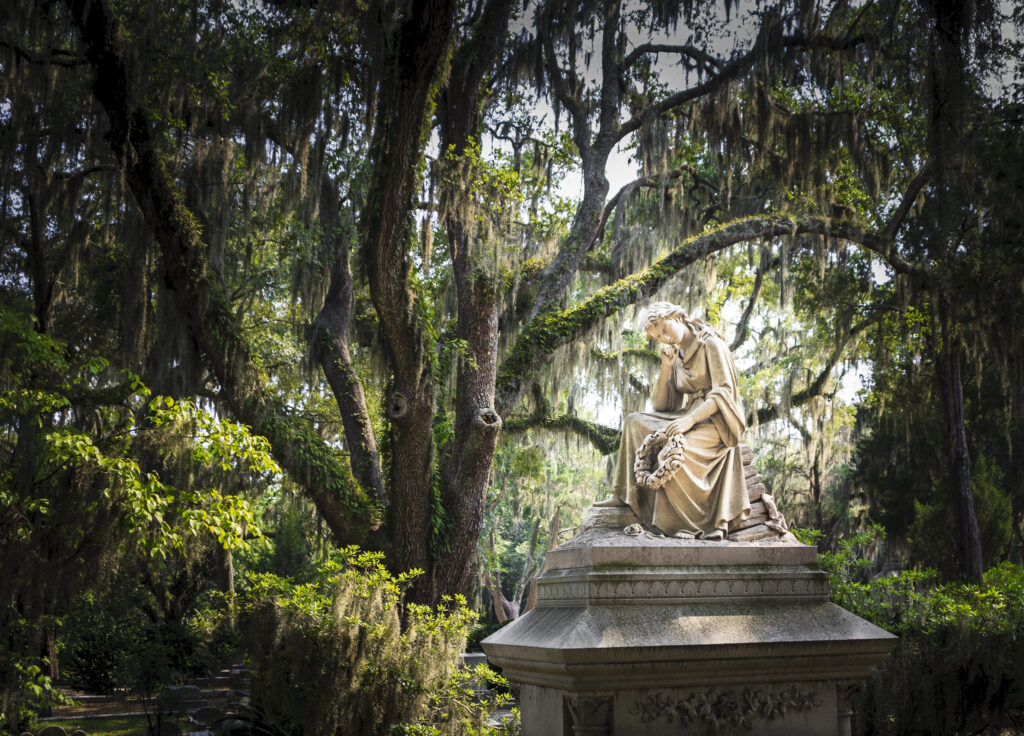 6.    Charleston, South Carolina
Charleston offers healthcare travelers the chance to work in a city that provides a welcoming atmosphere, but watch out for the many hauntings lurking within the city. The eerie Old City Jail is believed to be inhabited by the spirits of former inmates, creating a spine-tingling atmosphere. Guests of Battery Carriage House Inn have reported encounters with apparitions and unexplained occurrences in this historic inn. Charleston also boasts a haunted church with a graveyard; the historic Circular Congregational Church is said to be home to a spectral organist who continues to play haunting melodies.
See our job openings near Charleston, SC
7.    New Orleans, Louisiana
New Orleans has a rich history, dynamic culture, and some of the best cuisine you will get on your healthcare travels, and there are plenty of places to get your spook on. The historic (and sometimes decaying) architecture of the French Quarter is known for its haunted buildings and voodoo history. The LaLaurie Mansion is infamous for the horrifying crimes of Madame Delphine LaLaurie and is believed to be haunted by the tortured souls of her victims. You can also visit the St. Louis Cemetery No. 1, where legendary Voodoo Queen Marie Laveau is said to rest.
See our job openings near New Orleans, LA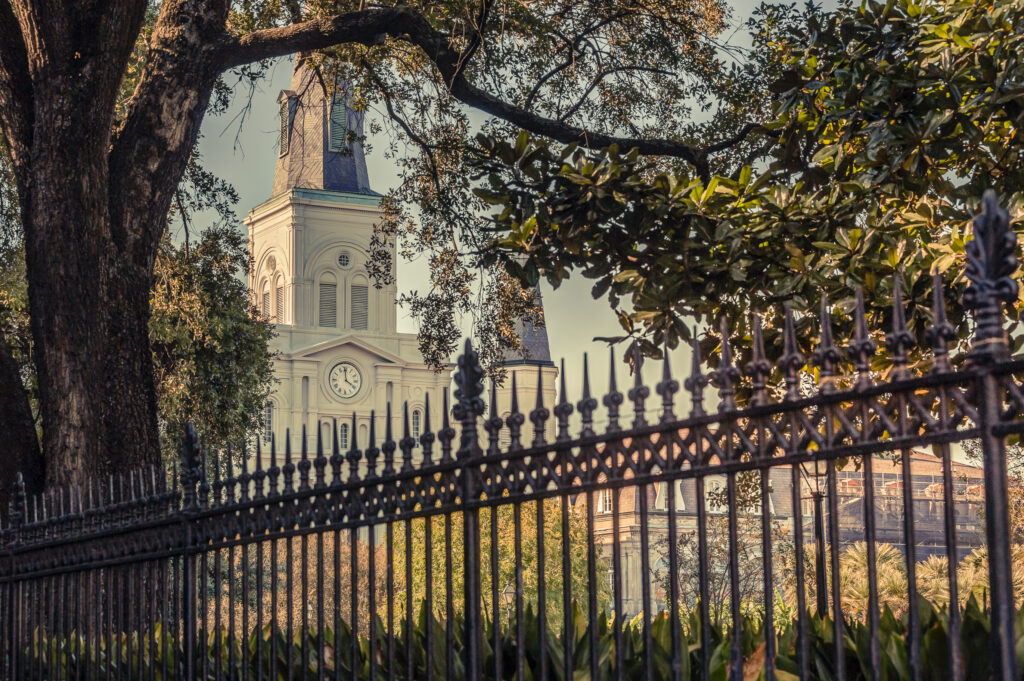 8.    San Antonio, Texas
Beneath the southern charm of San Antonio beckons an abundance of haunted happenings. The Menger Hotel has had numerous reports of paranormal activity reported throughout its history. San Antonio is also home to the oldest cathedral in the United States, San Fernando Cathedral, believed to be haunted by former priests and nuns. And remember the Alamo, the site of a famous battle during the Texas Revolution, known for being haunted by the spirits of fallen soldiers.
See our job openings near San Antonio, TX
9.    St. Augustine, Florida
Given that St. Augustine is the oldest city in the United States, it's no surprise that it may also be the most haunted. Take a tour of the Old Jail, haunted by a former inmate, Charlie Powell. For a ghostly adventure on the coast, head out to the St. Augustine Lighthouse, known for spooky encounters. Other notable haunted places to visit include Castillo de San Marcos, Old Jail, and Huguenot Cemetery, all believed to be inhabited by restless spirits.
See our job openings near St. Augustine, FL
10. Chicago, Illinois
Healthcare travelers will find more than world-class medical facilities in the Windy City. Chicago's vibrant urban setting is host to captivating ghostly legends. The Congress Plaza Hotel is well-known for its haunted reputation, rumored to have eerie occurrences in various rooms. Resurrection Cemetery is the alleged home of "Resurrection Mary," a famous ghostly figure often spotted on the roadside, hitchhiking in a vintage dress. Hull House is one of the most haunted places in the country; its most notable ghosts include the Lady in White, a ghostly apparition in a white dress, and the Fountain Girls, children said to run through the hotel and courtyard.
See our job openings near Chicago, IL
11. Sleepy Hollow, New York
Yes, it's that Sleepy Hollow, the location of the best-known Halloween story: Washington Irvings' "Legend of Sleepy Hollow." And while the story of Ichabod Crane may be fiction, healthcare travelers will enjoy exploring the many eerie locations in this serene, picture-perfect town. Check out locations like the Old Dutch Church and Burying Ground, Headless Horseman Bridge, and Philipsburg Manor for haunted excitement – but don't lose your head!
See our job openings near Sleepy Hollow, NY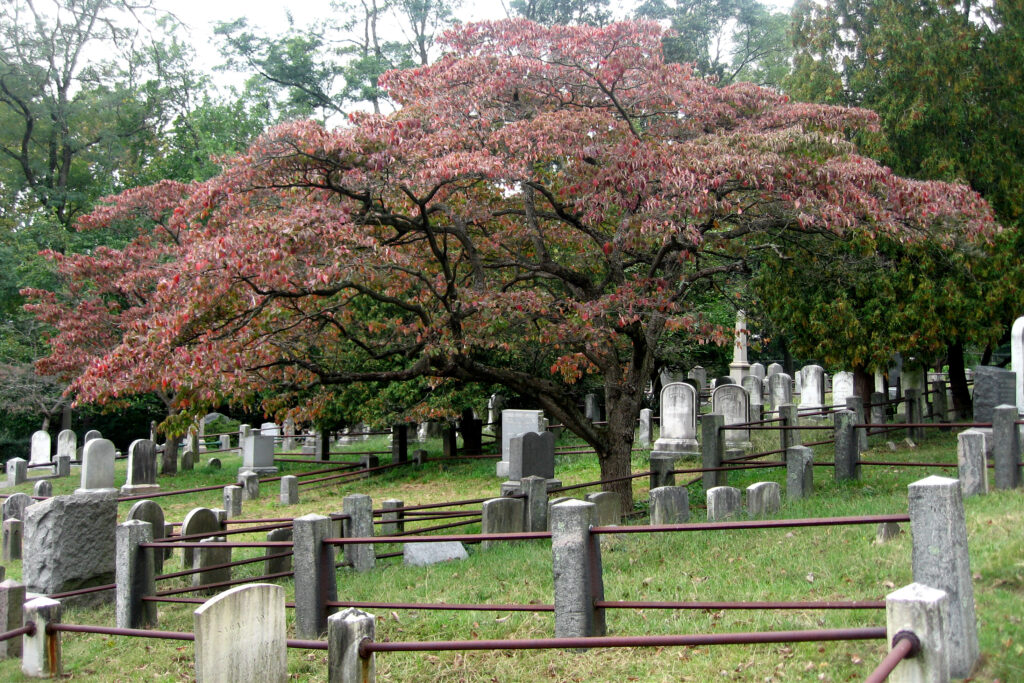 12. Jerome, Arizona
Healthcare travelers can explore the unique and expanding healthcare opportunities in Jerome while indulging their sense of adventure with the town's compelling and haunting history. Locations like the Jerome Grand Hotel and Bartlett Hotel are known for their ghostly reputations.
See our job openings near Jerome, AZ
13. Key West, Florida
Key West may be a patch of paradise, but healthcare travelers will enjoy uncovering the mysterious tales that surround this picturesque island city. Visit Robert the Doll, a haunted childhood toy on display at East Martello Museum, known for causing misfortune if not shown proper respect. The Artist House is a historic bed and breakfast believed to be haunted by the spirit of its former owner, the famous American artist Robert Eugene Otto. Civil War-era Fort Zachary Taylor is rumored to be haunted by the spirits of soldiers and workers who once served there, making it a unique destination for history and hauntings.
See our job openings near Key West, FL
Book Your Next Travel Assignment with TNAA
These 13 haunted U.S. cities offer an enticing blend of healthcare opportunities and supernatural adventures. Whether you're drawn to the chilling history of Salem, the eerie battlefields of Gettysburg, or the ghostly legends of San Francisco, you'll find a unique blend of healthcare and hauntings in these captivating destinations. As you plan your healthcare travel assignments, be sure to explore these ghostly cities. Check out our available healthcare travel jobs and start your (paranormal) travel assignment today!