June 22, 2018
4 Ways to Spot a Traveler-Friendly Hospital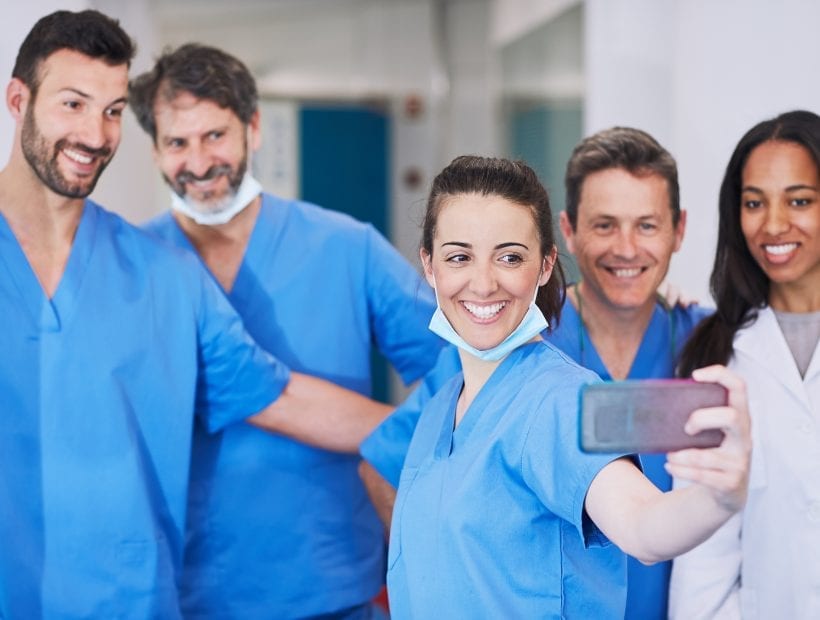 Travel nurses have a near endless supply of job options at hospitals around the world. You have to learn your way around a new city when you begin an assignment, and getting used to a new hospital facility is no different! You're likely going to spend at least 36 hours a week at your new workplace, so how do you know how to make the right choice? Here are four things to look for in a hospital when you're considering a travel nurse assignment.
1. The Interview Process
Once your recruiter has submitted your profile for an assignment, the next step is getting an interview with someone at the hospital. A good recruiter will help you prepare for the interview and let you know what to expect. A traveler-friendly facility will interview you with the same care they interview their permanent staff. Remember, the interview is a two-way street, so ask questions! Even though your assignment will likely only last a few months, the interview is great opportunity to see if it's a good match and if you'll thrive in the environment. A facility that offers an interview with the Unit Manager or Director rather than only with someone from Human Resources is a good sign. After all, the nurses in your unit are the ones you'll be working with regularly!
2. Orientation and Onboarding Procedures
We asked experienced travel nurses who have been through dozens of orientations what they needed out of successful orientation to make them feel prepared to hit the unit floor.  One of our travelers told us she appreciates an orientation that is structured with the travel nurse in mind rather than a staff nurse. She said, "I love places where I get a quick morning orientation with education where we go over the pumps, hospital policies on blood administration and the other big things, and then one 12-hour shift on the floor."
Another travel nurse told us it's helpful for the orientation to include a charting class and a shift that is divided into floats to each unit you may have to float to during your assignment, so you're familiar with them. Every experience will be a little different, but a traveler friendly orientation will assign you a preceptor,  go over expectations, and provide support on the floor until you're comfortable on your own.
3.  Management Styles
Traveler-friendly facilities have managers who foster an attitude and culture that treats travel nurses with the same respect and attention they do staff nurses. As a travel nurse, you're responsible for the same level of patient care as staff nurses, so managers should invest as much time and attention in you as their permanent staff.  When we asked our travelers about their best experiences, we heard that the best hospitals had managers that encouraged open communication and that they could easily approach, because the managers spent time developing a rapport with them as part of the team. One TNAA travel nurse told us, "My best assignments have been at hospitals where the managers treat me like a staff member rather than a traveler."
4. Professional Development and Training Opportunities
Many travel nurses receive the bulk of their professional development and training through their agency. At Travel Nurse Across America, we have a dedicated clinical department that helps travelers with on-boarding education, ongoing support, career coaching and direct feedback regarding their job performance. As a part of our benefits program, we also offer over free unlimited access to more than 400 online courses. However, hospitals that embrace travel nurses the most often include travelers in extra training and offer the opportunity to participate.
Are you ready to start your travel nursing adventure at a hospital where you'll feel at home? Our team will help find the right assignment for you and be with you every step of the way. Contact us today to learn more!