March 21, 2018
How TNAA's Clinical Department Supports Every Traveler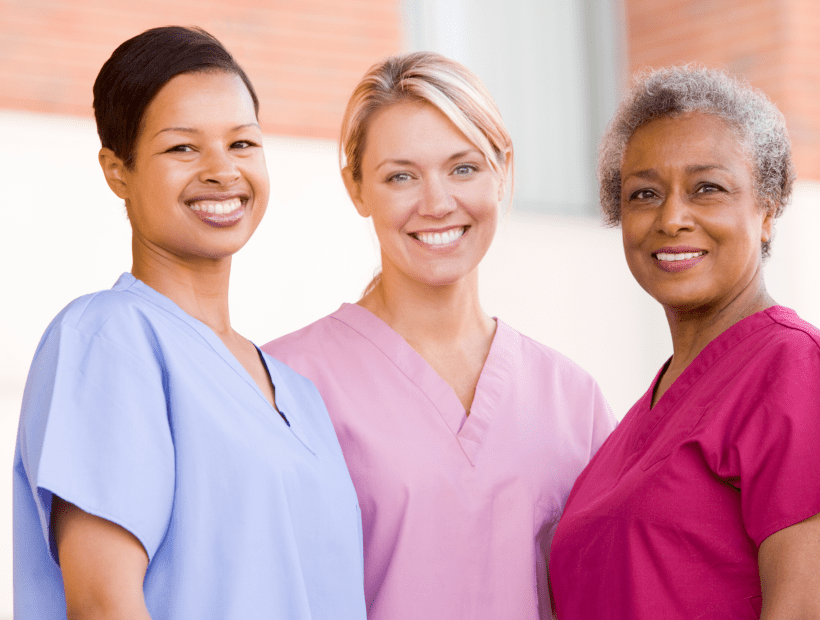 Meet the TNAA Clinical Department
When it comes to travel nursing, the most common person a traveler talks with to manage their assignments is their recruiter. However, at Travel Nurse Across America, there are so many people and departments that specialize in different areas to make sure our nurses have the best travel experience.
Setting You Up For Success
We are proud to have a clinical team which often operates in the background, but are crucial to making sure our travel nurses are supported and set up for success on their assignments.
So what exactly does the clinical team do? Primarily, they make sure every nurse is able to stay on their contract by ensuring their references are accurate and complete, providing on-boarding education, ongoing support, career coaching and direct feedback to each traveler regarding their performance on the job, and partnering with hospital facilities to ensure industry standards are practiced. "
"Whether it's coaching a new traveler, helping a seasoned traveler advance their career, or making sure our nurses get the recognition they deserve," our goal is to equip each traveler for success, before and during their assignment," said Jill Eliassen, TNAA's VP of Clinical Services.
How are Travel Nurses Supported?
If something goes wrong on assignment, or there is a misunderstanding, violation or problem between the facility and the nurse, the clinical team is there to jump in, hear each side and find a speedy resolution. If a nurse needs continuing education or training, the clinical team helps the nurse learn exactly what they need to do in order to stay on assignment, and makes it as easy as possible.
TNAA's clinical team is also proud to engage travelers with our Traveler Recognition Program. We recognize travelers for receiving outstanding awards or acknowledgments from our partner hospital facilities. We offer Starbucks gift cards and Visa gift cards for accomplishments such as patient satisfaction recognition, positive references from assignments, hospital director or manager recognition, DAISY awards, or any award of excellence, just to name a few.
The support our clinical team provides sets each traveler up for success, and is something you won't find in every travel agency. The average retention rate in the travel nursing industry is 60%, and last month TNAA boasted an 81% retention rate, as well as a low cancel rate of 13%, compared to an industry average of 20%.  Thanks to dedicated specialists in every department, the TNAA team works together to provide a great experience for every traveler.