April 5, 2005
Travel Nurse Stories: Discovering the New Me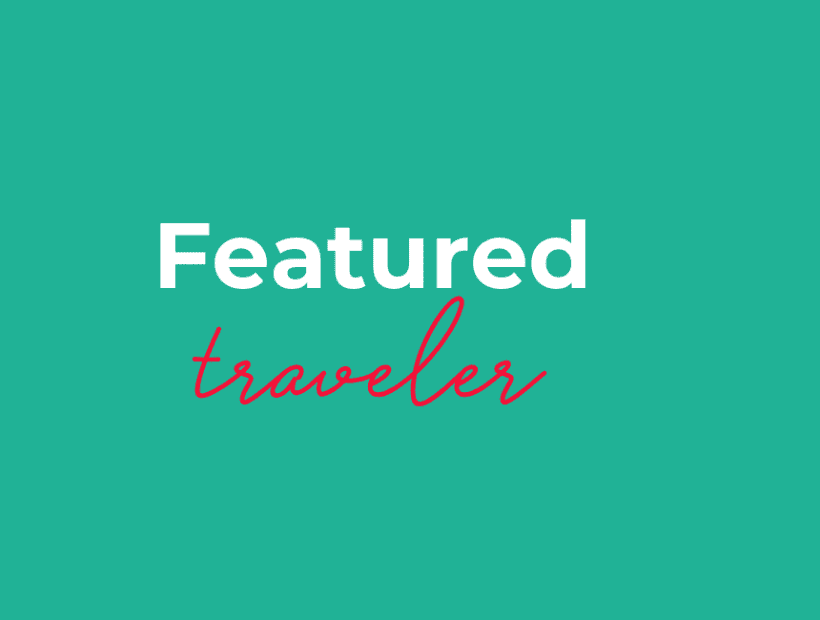 Meet Diane Clark, RN
I live, currently, in Castalian Springs, Tennessee. It is a small town that is approximately 45 miles northeast of Nashville and about 22 miles south of the Kentucky line. It is such a small, out-of-the-way place, that a friend of mine asked me if I had found the property by flying over it in a helicopter. There are no stores in Castalian Springs, the postmaster knows everyone, including the children, by face and name, and a potluck dinner is held at the community center once a month by the residents. It is certainly a place where one can get next to nature because that is about all there is in Castalian Springs. The deer escort you down the road as you are driving and wild turkeys are in every direction. You have to leave early for work because you are certain to be late if you find yourself behind someone on a tractor hauling hay. I had an accident out there once–I hit three cows that had gotten out of the fence – I was in a Volkswagen.
As a Registered Nurse, I have almost twenty-three years of experience and have been afforded the opportunity to do many things. I have worked as a consultant, a supervisor, a charge nurse, a director of nurses, and a staff nurse and have worked in various healthcare settings. I have really enjoyed them all and it certainly has benefited me in that I have learned something from each area. I have been overcome by the rewards one gets from being a healthcare provider.
Travel Nursing Started a New Chapter
I just started traveling in 2004. Of course, the most asked question at the various facilities you go to is "Why did you become a nurse traveler?" My reply is, "Well I got a divorce, and a tattoo and decided it was time to do something for myself." For all of my adult life, I had taken care of someone. I had taken care of my husband, raised my children, and taken care of my parents, my sister, and my grandchildren. I was even consulted by people whom I did not know very well because I was a nurse and they had something that needed to be addressed. I was even asked to take care of injured animals. The one thing that I forgot to take care of all this time was… me.
It did not matter what I wanted to do or needed to do, it always took a backseat to everything else until all I wanted or needed was to "fix it" for everyone else. I derived a great deal of satisfaction from taking care of people (remember I even chose to do that for a living). My world revolved around everyone else. I was not giving them the opportunity to grow, and I was not affording them the opportunity to learn from their mistakes because it was not necessary for them to handle anything on their own. I was always handling it and "fixing it" and they had come to rely on me to do this. I decided that it was time to take care of myself, to do some of the things I had wanted to do, see different parts of the country, meet new people, broaden my horizons, and it would be a learning experience because it would enable me to see how various facilities throughout the country did things – and at this moment I decided that being a travel nurse was for me. It would, also, give my family the opportunity to live their lives, make their own decisions, correct their own mistakes and handle their own problems and concerns. My family now refers to me as, "the new you."
I have, in such a short time, experienced some unforgettable moments – stories that I have shared with others and stories that I will continue to share. One such incident happened while I was working in Georgia. I started having mechanical problems with my truck. I was in a strange town where I knew very few people and really did not know what to do. When you are traveling, this is, to me, the one thing that is the most upsetting. I had called home and told my sons-in-law about the problems–"symptoms"–I was experiencing with my truck but they were of little help. I was reluctant to take my truck to a mechanic because number one, I was out of town and number two, I was a woman.
I finally decided that I would drive my truck back to Tennessee and let my son-in-law take it to our mechanic at home. Also, while I was at home, I would go and get my name changed on my driver's license and my social security card since I had not done that. When I returned to Georgia, I drove my daughter's car back. After a week, my son-in-law called to say that my truck was fixed so I returned to Tennessee to get my truck and give my daughter her car back. I got back to my apartment in Georgia around midnight and walked up the stairs only to find out that I had left the key to the apartment on my daughter's key chain that, of course, was in Tennessee. I called maintenance and explained the situation to them. Maintenance was very nice to respond to my situation but when he arrived he asked to see my driver's license to verify that I was, indeed, the person who lived in that apartment. You guessed it — my driver's license indicated that I was Diane Clark – not Diane Davis. Luckily, I had enough other documentation to support that I was the right person!
The Staff at TNAA are Open and Honest
It is difficult for me to pick "my favorite reason" for choosing Travel Nurse Across America and for continuing to work with them. There are so many positives. I would, however, have to say quite honestly that it is the people, the staff that make Travel Nurse Across America different from other agencies. After applying online, the nurse recruiter responded to my application almost immediately. At that point I began to develop a personal relationship with her. I think that the rapport that develops between the Nurse Recruiter and the Nurse is of utmost importance. The nurse recruiter offered me direction for this undertaking and gave me step-by-step instructions as to how the process would develop. She was not pushy, did not give me ultimatums and remained very positive. I was offered reassurance, given support and essentially walked through the whole process. This undertaking is not an "I'll lead and you follow" process. It is important that the nurse recruiter and nurse work together, simultaneously, for the benefit of all the persons involved. Since that initial conversation, I have had the opportunity to talk to and work with numerous other individuals employed by Travel Nurse Across America. I have found each and every person to be kind, caring and supportive and believe me I am not always the easiest person in the world to deal with since I tend to be bossy, domineering and am set in my ways.
I feel comfortable that should I experience a problem at anytime that the staff at Travel Nurse Across America will come through for me. The staff is very open and honest from the beginning and it is understood that ultimately when it comes to taking an assignment – it is the choice of the traveler. The one thing that I want everyone to know is that this staff has a lot of compassion for the people that they work with and about the job that they do — they actually become a big part of your life. The staff knows when you are having a bad day and when you are having a good day – they can tell this just by talking with you on the phone and they do not hold the bad days against you – they listen, they console, and they reinforce the fact that they genuinely care about you, not just because you are an employee of the agency – but because you are a person with feelings.
The hardest part of traveling was packing and leaving. Remember I had never ventured out on my own. It was the first time in my whole life that I would be by myself — the first time that I would be separated from my family and friends. It was scary, at first, but each assignment makes it a little easier and knowing that the staff at Travel Nurse Across America is there with me helps a great deal.
Read Similar Traveler Stories: