April 7, 2022
April Month of Awareness 2022 | Healthcare Holidays in the U.S.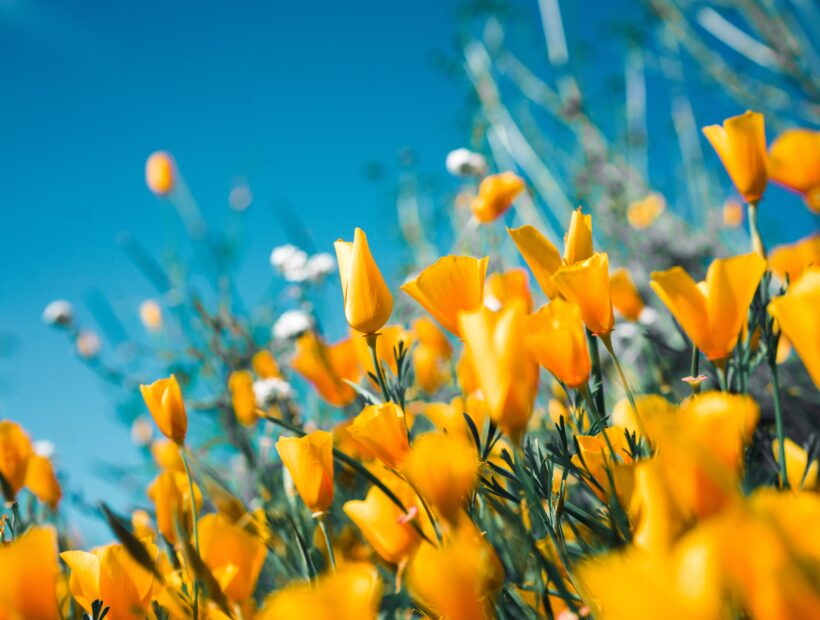 When you think of April, you might think of spring showers, beautiful blooms, sunshine, and finally getting outdoors. April is also filled with awareness events recognizing different healthcare professionals and medical conditions. Run through this list of April's healthcare awareness days and learn ways you can participate!
Month-long Observances
It's time to head outdoors for recreational activities, but while playing ball with friends is fun, it's also essential to stay protected. Experts say about 5 million teeth are knocked out each year – ouch! Make sure you or your athlete play it safe by wearing properly fitted helmets and mouthguards and protective eyewear or face shields in certain sports.
"Your Ordinary is Extraordinary" is the theme for National Limb Loss and Limb Difference Awareness Month in 2022. People living with limb loss or limb difference champion small and big tasks each day, so help them celebrate the wins! Be an advocate for equitable care for those with limb loss or limb difference by attending a webinar, sporting an orange ribbon, and showing your support or sharing your experience on social media.
Occupational Therapy Month
Occupational therapists work with patients to help them develop, recover, or improve movement skills. These therapists create a treatment plan specific to each patient to help them reach their goals and ensure their home and workplace are suited to their needs. Thank an occupational therapist for their work and join the conversation by using #OTmonth on social media.
Parkinson's is a nervous system disease that impacts movement and often involves tremors. Parkinson's Awareness Month aims to engage others to build a better future for those suffering from this disease by ensuring they have access to quality care. Spread awareness by educating yourself and others about Parkinson's disease or donating to research funding.
Rosacea is a skin condition characterized by redness in the face, visible blood vessels, sensitive skin, large pores, and more. Rosacea is usually seen in people over 30, and people who have the condition can suffer from low self-esteem or anxiety and depression related to it. There are multiple types of rosacea, and scientists are still trying to determine what exactly causes it. Participate in this awareness month by educating yourself about rosacea or sharing tips on managing the symptoms if you have the condition.
Alcohol Awareness Month
This month sheds light on alcohol abuse and addiction, which surveys show affects about 14.1 million U.S. adults. Drinking at an early age, a family history of alcohol issues, and some mental health conditions can lead to an increased risk of developing an alcohol use disorder, according to the National Institute on Alcohol Abuse and Alcoholism. Treatment involves support groups, behavioral therapy, and medications. Participate in this awareness month by supporting those on the road to recovery.
It's more than just a tummy ache. The International Foundation for Gastrointestinal Disorders says irritable bowel syndrome impacts 10 to 15% of people worldwide, but many go undiagnosed and don't get treatment. Help point people to resources for treatment and join the discussion by using #IBSAwarenessMonth and #LifeWithIBS on social media.
National Autism Awareness Month focuses on early screening and diagnosis of autism so that people living with this condition can better understand themselves and reach their full potential. At the same time, caregivers can be trained and empowered with knowledge. Celebrate this awareness month by increasing your understanding of autism, and watch for landmarks that will be lit blue to recognize this month.
National Donate Life Month is observed in April to encourage others to become organ, eye, and tissue donors and spotlight those who have already given these life-saving gifts. According to Donate Life America, over 100,000 people are waiting for an organ transplant. Helping them is as simple as registering online to become a donor.
The Oral Cancer Foundation says about 54,000 people are diagnosed with oral cancer in the U.S. each year, and alcohol and tobacco use and infection from the HPV virus are common risk factors. If you're at a higher risk of developing oral cancer, see your dentist each year for an oral examination.
The International Cesarean Awareness Network says cesarean section births have risen to more than 30% in the U.S., though it's not necessarily due to complications during childbirth. This awareness month focuses on educating families about when cesarean births are needed and when they are best avoided due to the risks of this major surgery. Raising awareness and increasing education about C-sections can help families make informed choices related to childbirth.
Primary immunodeficiency diseases impact the immune system and affect about 500,000 people in the U.S. They are rare but serious diseases that can cost a lot to manage. This month recognizes individuals living with primary immunodeficiency but focuses on ways to improve the diagnosis and treatment of these diseases. Do your part by donating, engaging in awareness events, or making more known about these diseases so people can get diagnosed earlier.
Sarcoidosis causes the growth of collections of inflammatory cells in various parts of a person's body. Approximately 1.2 million people live with this disease, which can change the structure and function of the organs that it affects. There's still much to understand about sarcoidosis, including what causes it and how to cure it. You can participate in this awareness month by fundraising, attending an event, or sharing the story of your experience with sarcoidosis.
Week-long Observances
"Public Health is Where You Are" is the 2022 theme for this recognition week. Each day of National Public Health Week focuses on a different topic, like racism, accessibility, mental wellness, and climate change, and what individuals can do to take action concerning these topics.
This week focuses on the littles and how vaccines can protect them from dangerous diseases. During the pandemic, many children missed routine checkups and vaccinations. Doctors say on-time vaccinations can help protect against life-threatening illnesses. Do your part to spread awareness by educating families about vaccine use, success, safety, and responsibility.
It's all about the lab staff this week! Medical laboratory professionals use medical equipment, technology, and processes to test blood and body fluids, and the results can aid in the diagnosis and treatment of patients. The hospital simply can't function without them, so give your medical lab professionals a pat on the back! If you work in this profession, check out our job openings for traveling medical laboratory technicians.
A great patient experience starts with outstanding healthcare professionals obsessed with providing the best care – that's you. A trip to the clinic or hospital can be nerve-wracking for patients. Patient Experience Week focuses on everyone who dedicates their time to ensure patients have an exceptional encounter with their healthcare provider. During this week, recognize all that you and your coworkers do to go above and beyond for your patients.
Going hand-in-hand with National Donate Life Month, Transplant Nurses Week highlights the vital work that these healthcare professionals do to save patients' lives. Transplant nurses help patients undergoing a transplant by ordering their labs, collecting medical histories, preparing organ donors and recipients for surgery, assisting surgeons, and providing post-op care. If you're a transplant nurse, tell the world why you're proud to work in this field! 
Recognition Days
In 2022, World Health Day is focused on how we can collectively keep a healthy planet and, therefore, more healthy people. The World Health Organization says more than 13 million deaths occur each year due to avoidable environmental causes. So, this World Health Day, take action to protect the planet and its people's health.
National Youth HIV & Aids Day was created to educate communities about the impact these conditions can have on young people. On this day, do your part to help end the stigma and discrimination of people living with HIV and instead get them access to proper and reliable care for their medical and mental health. Open the floor for conversations around HIV and how to prevent it. You can participate in this awareness day by sharing resources, promoting HIV prevention and treatment, or getting tested for HIV.
Much like the mission of Parkinson's Awareness Month, World Parkinson's Day brings communities together to rally behind people living with this disease. Virtual events will occur worldwide as folks tune in to get advice and learn about exercise programs that assist those living with Parkinson's disease.
Maybe World Voice Day isn't a day you would typically celebrate, but vocal health has actually become more of an issue lately as a sore throat is a possible symptom of COVID-19 infection. Use your voice and learn how to protect your voice. Some tips for maintaining a healthy voice include staying hydrated, avoiding smoking, and keeping talking to a minimum when you're sick.
World Hemophilia Day highlights people living with bleeding disorders. It aims to grab the attention of policymakers so that care and treatment can be available for all affected by bleeding disorders. Post on social media, donate, share your story, or send a letter to your elected officials to raise awareness of these conditions. You might even notice landmarks across the globe lighting up red to honor World Hemophilia Day. 
National Drug Take-Back Day gives you an easy way to safely dispose of your unneeded or expired prescription medications. Authorities say removing these medications from your home can help curb prescription drug abuse and misuse, preventing potential overdoses. Participating is as simple as finding a dropoff site closest to you and getting rid of your unwanted meds.