July 26, 2019
TNAA Support: Protecting Your Pay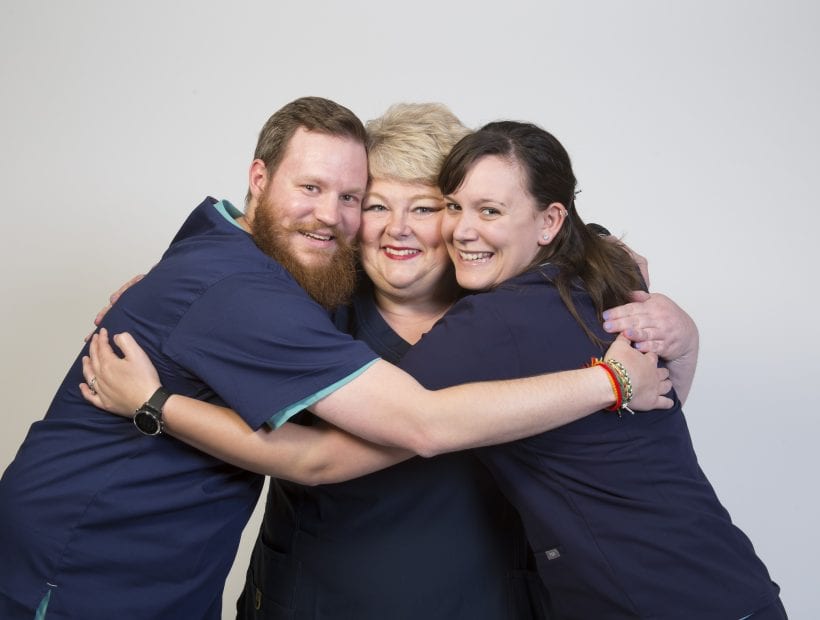 Meet the Dedicated Specialists Protecting Your Pay
At TNAA, we separate ourselves from other agencies by obsessing over our travelers' experiences. Our support teams often operate behind the scenes; answering late-night phone calls, negotiating with facilities on behalf of the travelers, and ensuring our travelers are protected through standout benefits. For our travelers, rest assured, these teams focus on protecting your pay.

How Do TNAA Travel Nurses Get Paid?
TNAA travelers get paid weekly. But a lot goes on behind the scenes before that direct deposit hits a nurse's bank account. Our payroll specialists work to ensure each nurse is paid accurately and on time. 
Working With You Before Your Assignment
The week before each assignment, the traveler's file is sent to their payroll specialist who they'll be working with for the entirety of the assignment. The payroll specialist will get info from the facility and then communicate with the traveler. They'll discuss how to complete the timesheet, give them info on low-census, call time, and any special rules the facility may have. They will also email each traveler an in-depth Traveler FAQ and any special forms the facility may require.
On-Assignment Support for Travelers
Because TNAA travelers are paid weekly, a lot goes on behind the scenes. Our nurses are set up on a convenient app that allows them to see pay stubs, tax and banking information, and any additional pay-related documents. When timesheets are submitted, you may receive a call from your payroll specialist to ensure everything is accurate before turning in. 
How Do TNAA Benefits Work?
You've likely read in The Gypsy Travel Nurse Network Facebook group and on our social (you're following us on Facebook and Instagram, right?) that TNAA benefits are the best in the industry. You can see our full benefits package here. But how do you navigate selecting them? While some employers may make electing benefits confusing, our team is here to simplify the process.
Working With Your Benefits Specialist Before Your Assignment
Once a nurse books an assignment, a lot of departments start moving in order to ensure the traveler can start their assignment on time and are protected. For us, benefits protect pay in case of sickness, a health emergency, or any other type of issue that may prevent our traveler from hitting the floor ready to work. Each traveler is assigned to a benefits specialist who will reach out to start the process. Your benefits specialist will walk you through the process and ensure you have the best benefits to fit your diverse lifestyle and needs, from optional short-term disability to pet insurance.
 On-Assignment Support From HR
Your situation may change while you're on assignment. Whether it's marriage, adding a dependent, or any other life circumstance, your benefits specialist is ready to help you navigate what that means for your benefits. We also understand that some issues you may want to share with an HR professional or go straight to your benefits specialist. Please utilize this email to reach HR directly!